I signed up for the Make it in Design summer school classes a few weeks ago. I shared a little about the first assignment, and I wanted to share my final thoughts and a couple of the finished designs from the work I did.
The second round of briefs were somewhat related to each other. The intermediate brief asked us to design an animal print with our own twist. I started with a giraffe print design. Originally I used brighter colors and layered some ikat shapes over it, but it wasn't really working. I was watercolor painting with the kids one day and made this little giraffe. I scanned him in and added him to the design, then made one of them yellow to add a bit of color and interest. It's a little bit whimsical with the giraffe illustration, but I think it could work for children's products and adult products.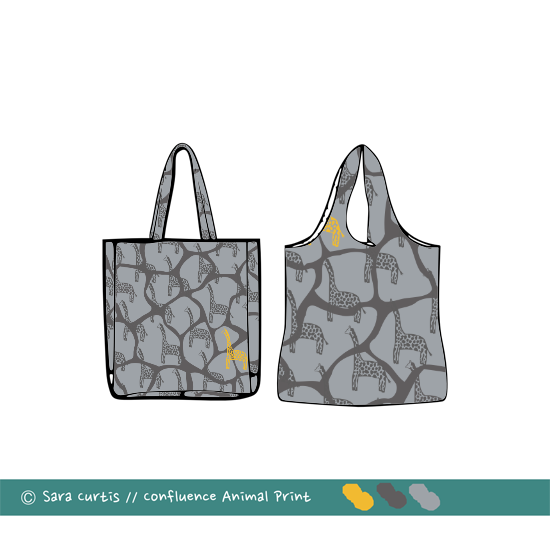 The advanced brief asked us to design a tribal collage motif. They suggested making 3 or 4 separate designs and then putting them together in a collage style pattern. I made several bright colored African/tribal designs, but in the end I liked the more earthy colors together. The rhino comes from a stamp that I carved out a few weeks ago for the Spoonflower Rhino design I made.
For week 3 the intermediate brief asked for feather designs. I saw a lot of designs popping up using just feathers, but mine seemed to be lacking something when I had a simple feather design. I came back to it later, used a different color palette, and added nests for my birds and feathers. The birds don't stand out as much as I'd like, so I may do some recoloring. I like the overall look of the pattern though and I think adding the nests made it more "me".
One of the biggest challenges for me was learning to create product mock-ups. I'm limited to Photoshop elements right now, so some of the tools I needed to make designs wrap around 3-D products were not available. Wallpaper and flat illustrated mock-ups were the easiest to learn and use with my current tools, so I made a lot of those.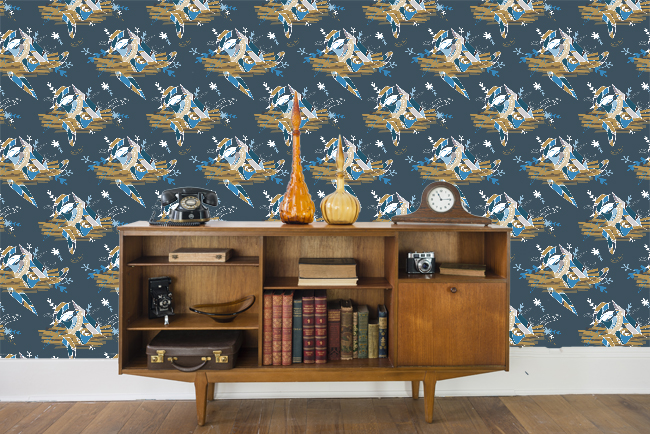 The final advanced brief asked for an intricate design. It was supposed to be a chaotic as well, but I ended up with a more "organized" design. I also used the wall paper mock-up to showcase the design. Here's a look at the sketch I started with and then the final design.
Overall, I enjoyed the challenge of making these designs. The push outside my comfort zone forced me to learn some new skills and work with color palettes I would not have chosen. The more designs I make, the more I develop a sense of my own style. I also appreciated the community aspect of the summer school classes. Many people shared helpful resources and design tips in the private discussion forums. I'm still trying to figure out what I want to do with these skills, but I know I love making designs and patterns…for now I'm just going to keep making them!
If you are interested, you can see a full gallery of the submitted designs!