I'm taking a break from sewing this week to improve my design skills. I'm drawn to surface pattern design, particularly textile design, and I'd love to polish my skills and develop my style more.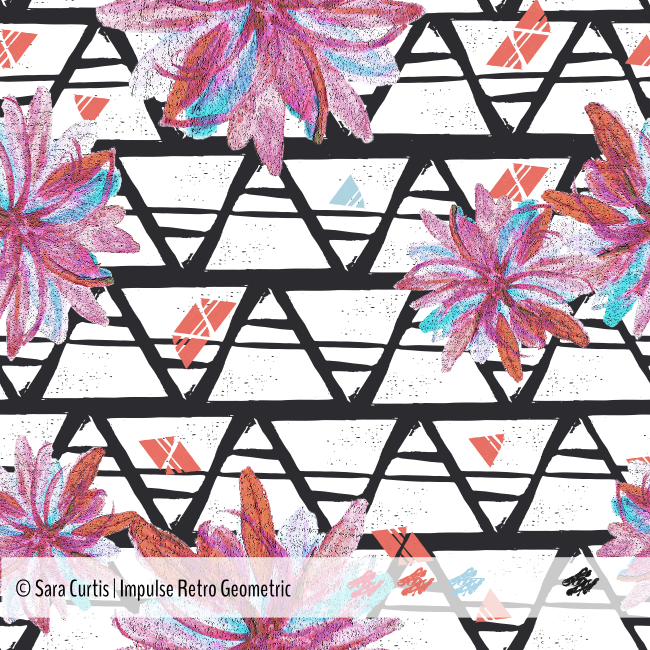 I've considered trying to do the "Make It in Design" or "Make Art That Sells" workshops for a long time but hesitated because of the expense. When I saw that Make It In Design was planning a free design "Summer School" program, I jumped at the chance to try their classes and "meet" other people with similar interests.
So far, I have not been disappointed! I received 2 design briefs and have completed the first. I have enjoyed seeing all of the process photos and tips from other designers as they share bits of their work on Facebook and Instagram.
The theme was Retro Geometric and the goal was to create a design that would work as swimwear. One of the keywords they threw in was "tropical", so I added a little bit of floral to my geometric design. I may be pushing the definition of  "geometric" but the design didn't seem finished until I added the flowers.
To give the design some texture, I carved a stamp to use as the base for the design. I scanned it, put it in repeat, and reworked a watercolor flower I had painted a few months ago to fit the color palette.
And here's a peek at what I've been sketching for the 2nd brief…