I've been saving a small pile of leftover fabric from various projects to make a quilt. I've been looking at the pile for a while now, trying to figure out the what exactly to do with it. Somehow the idea of making a big quilt seemed overwhelming when I only have smaller bits of time to sew.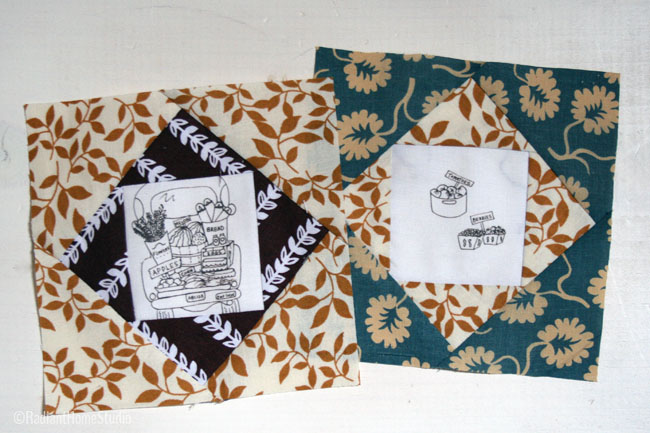 I stumbled across a tutorial for these "economy quilt blocks" and found that there is a "quilt-along" hosted by Red Pepper Quilts and an entire Flickr group dedicated to these easy little economy quilt blocks. You'll find lots of bright colors, inspirations, and modern quilt ideas there. After browsing the photos, I practically ran to the sewing room to start sewing some!
I decided to cut into the fabric and make a couple of squares. I had 2 fat quarters of vintage farm truck fabric from my design at Spoonflower that I wanted to incorporate, and this block pattern turned out to be perfect for featuring the little illustrations on my fabric.
I'm planning to stick to a muted color scheme, with white and natural colors as the base and teal as an accent color. I have no idea how big this quilt will be in the end, but I love that I can make a couple of blocks here and there as I have time, and that I have found a project for my little farm trucks. Maybe some of the other fabric scraps I have been saving can finally be put to good use!