Happy Thanksgiving week!
I'm thankful for each of you that stop by to use my patterns and tutorials. One small way I can pass my thanks on to you is with a Thanksgiving weekend sewing pattern sale!
From Thanksgiving morning through Tuesday the 29th, you can receive 30% off all patterns using the code GIVETHANKS16. Basically it covers Thanksgiving, Black Friday, Small Business Saturday, Cyber Monday, and any other sale you feel like shopping this weekend…enjoy!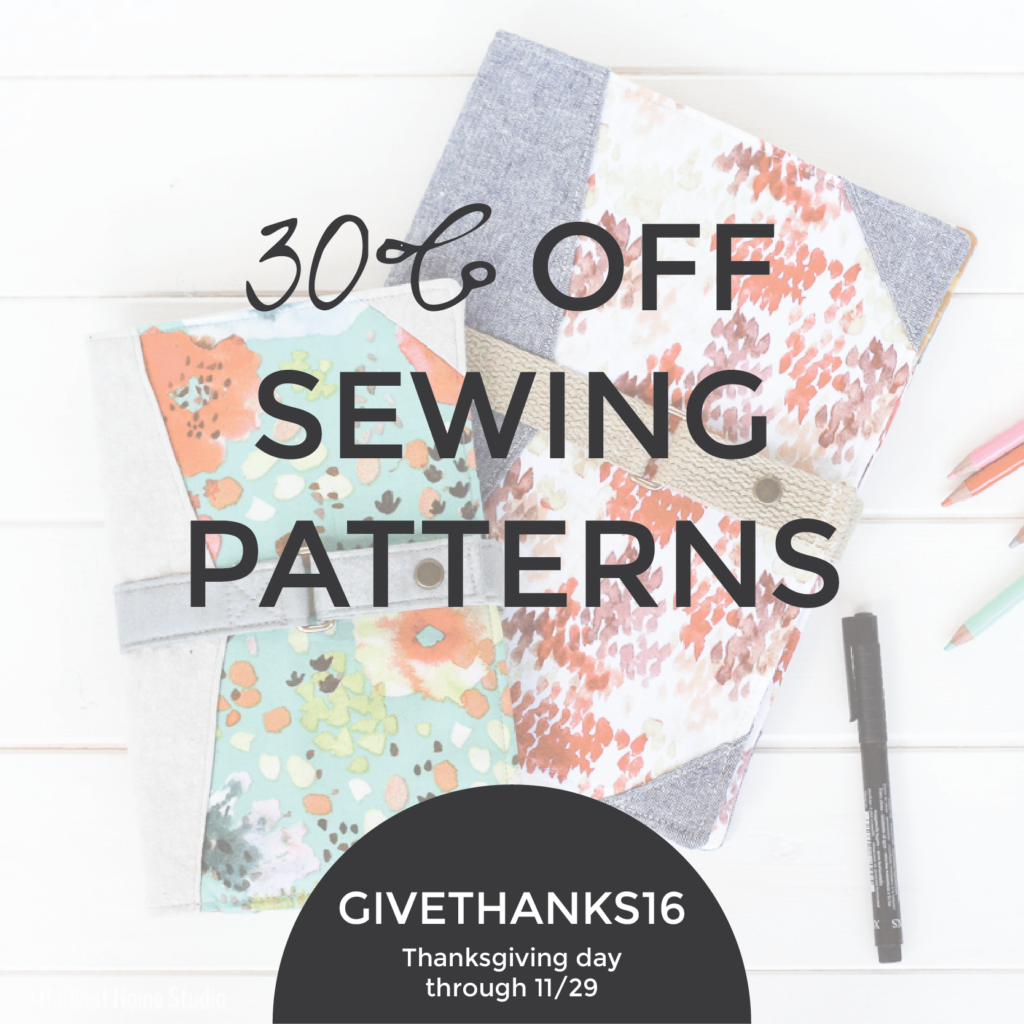 We'll be enjoying family time this weekend, but if you have any trouble getting your patterns or getting the sale code to work, I'll be back Monday morning to help. \
Friends from the EU, please use Etsy to checkout. The sale code is also valid at my Etsy shop.