Another Ogden Cami…this time in scraps of chambray from my Marigold Dress. I think I only had about a yard left, but I was able to cut out a size 4 with no problems. (You may have noticed it in my previous post about the wide-leg rayon pants…)
I already reviewed the pattern in my Rayon Ogden Dress Post, but it's obviously a good pattern when you make it twice in one week!
One thing I learned from making the dress is that it is essential for moms to reinforce their straps. The first time I wore my cami dress, my 9-month-old managed to rip the strap out while struggling to get out of my arms. That and the stress of holding her on my hip all day was too much. Thankfully, I had a second layer underneath!
I went back and repaired the strap, plus I reinforced all of the strap ends with some medium weight interfacing and another row of stitching. On the second chambray cami, I just went ahead and reinforced everything the first time!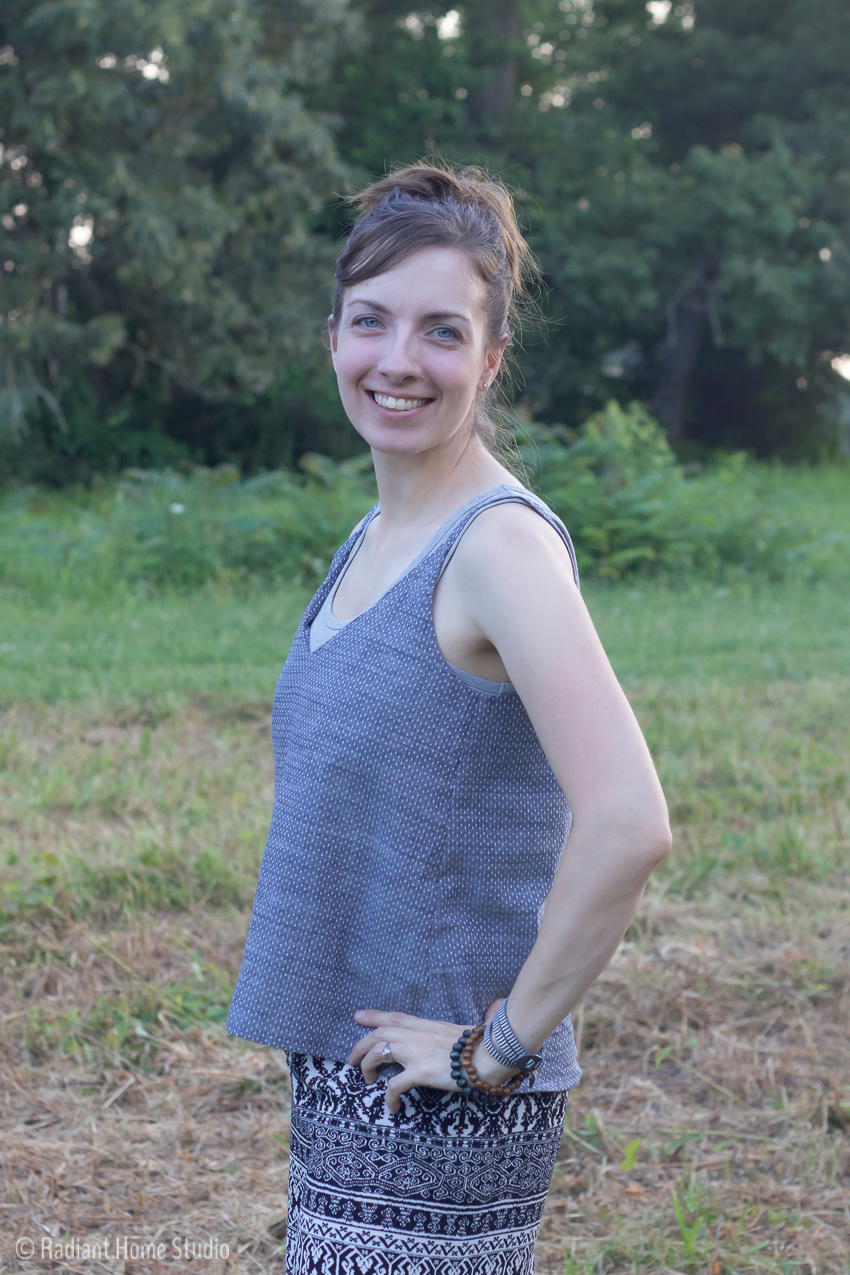 The second Ogden went together faster than the first. I don't think I even needed to look at the instructions.
This pattern is the perfect scrap buster. I think I have a few more small pieces that will become Ogden Camis when I get a chance!
SaveSave
SaveSave
SaveSave