It's time to start thinking about holiday gifts. It always feels too early to start before Thanksgiving, but when you plan to make several handmade gifts, it's best not to wait until the last minute. I know some of you stay up half the night trying to finish Christmas pajamas at the last minute, right?!
This is a quick and easy project—waxed canvas gift pouches. They are just the right size to wrap gift cards or jewelry. I recommend making 2 or 3 at a time. If you already have everything out, you'll save a lot of time making them in batches. You can make them in even bigger batches for holiday craft fairs.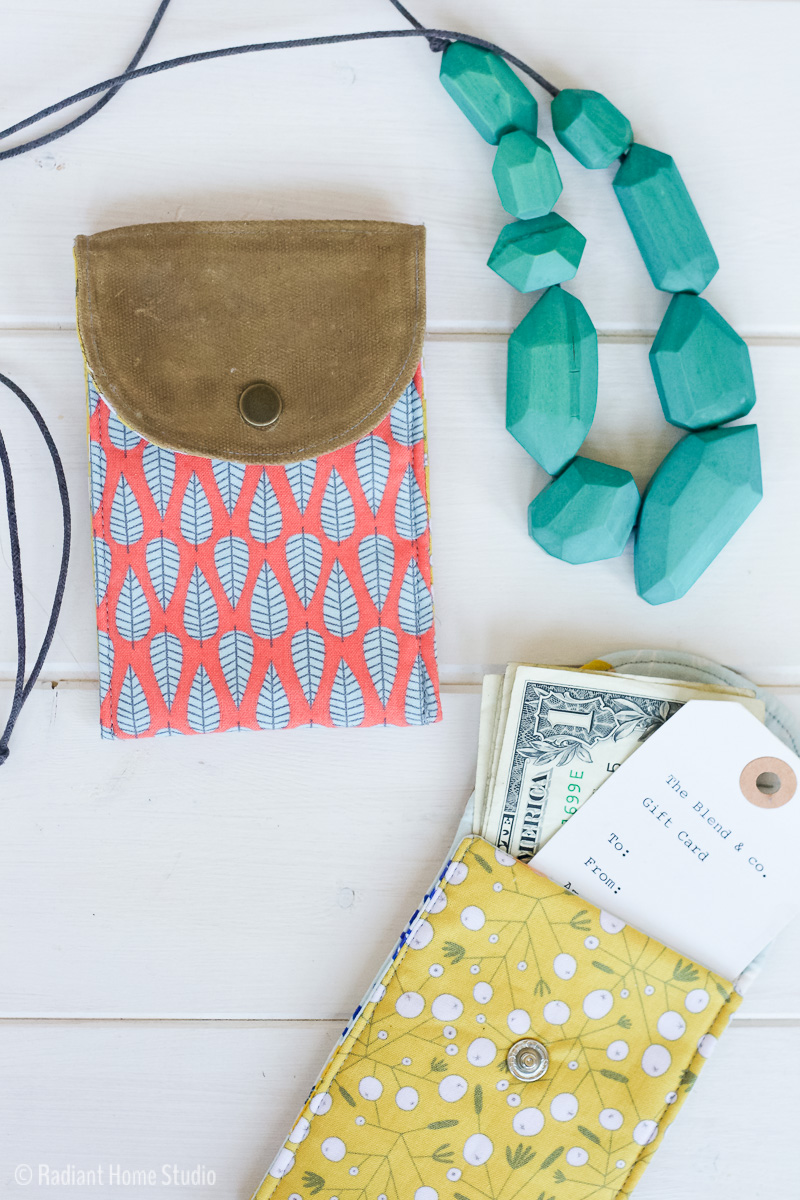 I used waxed canvas on the flap as an accent fabric, but you could also use faux leather, denim, or another layer of quilting cotton in a contrasting color. The fabric requirements are flexible on this project, so use what you have in your scrap bin.
How to Make a Waxed Canvas Gift Pouch

(Some links may be affiliate links, which means I earn a small commission at no cost to you. Thanks!)
Materials:
2-3 fat quarters of quilting cotton (this will be enough for 6-10 pouches)
1/4 yd. canvas (or faux leather, denim, etc.)
Medium-weight interfacing or fusible fleece (I used Pellon 987F. You could also use 808/809, 931, SF101…this a good way to use up scraps.)
Size 16 metal snaps – 1 set per pouch (I used Snap Source snaps. You could also use KAM Snaps or small pieces of hook-and-loop tape.)
Otter Wax
Coordinating thread
Printable pattern (make sure you set it to print at 100%)
Sewing Instructions:
1. Print and cut out the pattern pieces. For each pouch, cut 2 pouch pieces, 1 flap piece, and 1 interfacing piece.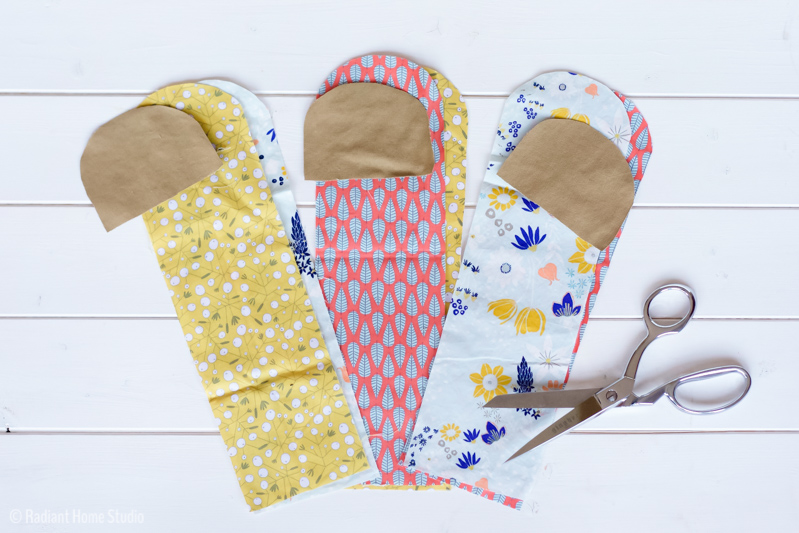 2. Fold the straight edge of the flap 1/4″ toward the back, with wrong sides together. Press. Align the flap piece on the exterior pouch piece so that the rounded edges match, both with right sides up. With the 1/4″ section folded under, topstitch along the straight edge of the flap piece through both layers.
3. Align the fusible interfacing with the stitched line on the wrong side of the exterior pouch piece. Fuse the interfacing using the manufacturers' instructions.
4. Align the exterior and interior pouch pieces, right sides together. Stitch around the entire pouch using a 1/4″ seam allowance, leaving a 2″ opening on one side. Trim the seam allowances and corners to 1/8″.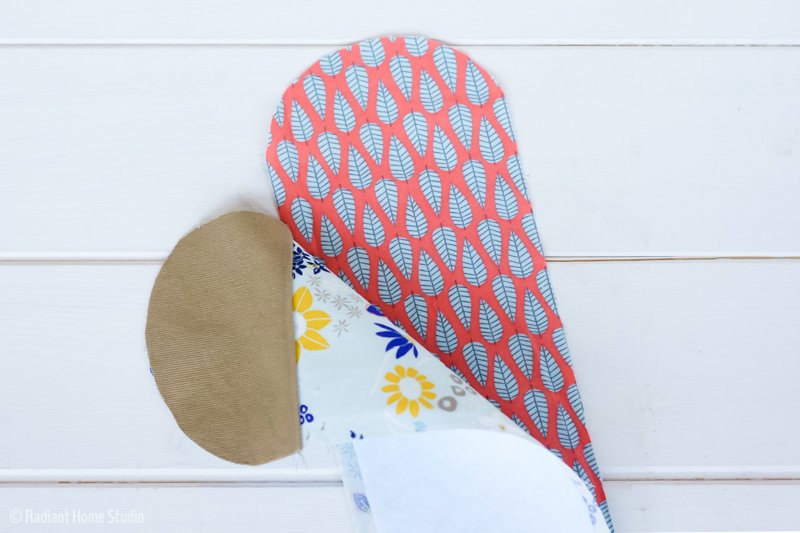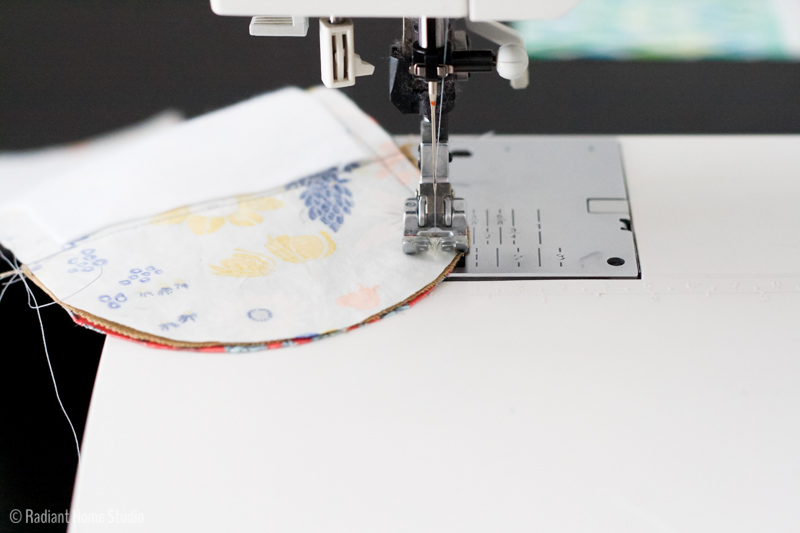 5. Turn the pouch right side out, push out the corners, and press. Make sure to tuck the raw edges in at the opening.
6. Take the straight edge of the pouch and fold it up toward the flap, about 1/4″ below the straight edge of the flap piece. Press. (If you plan to use hook-and-loop tape, add it now.)
7. Place the folded pouch, with the flap facing up on the sewing machine. Begin sewing, with a 1/8″ seam allowance, at one folded edge and continue around until you get the folded edge again. Backstitch at each end.
8. If you would like to apply wax to your canvas flap, do that now. The short version of the instructions—rub on some Otter Wax and then rub it in with your fingers. You can use it on denim too, but avoid using it on light colors because it will turn the fabric yellow. If you need more specific instructions, see my directions for making your own waxed canvas.
9. Add a snap. I like the Snap Source snap setter for metal snaps. You can use the instructions on the package, or look at Anna's helpful tutorial if you need a visual aid. I've also used plastic KAM Snaps with great success. You could even add a button hole and button. Totally up to you.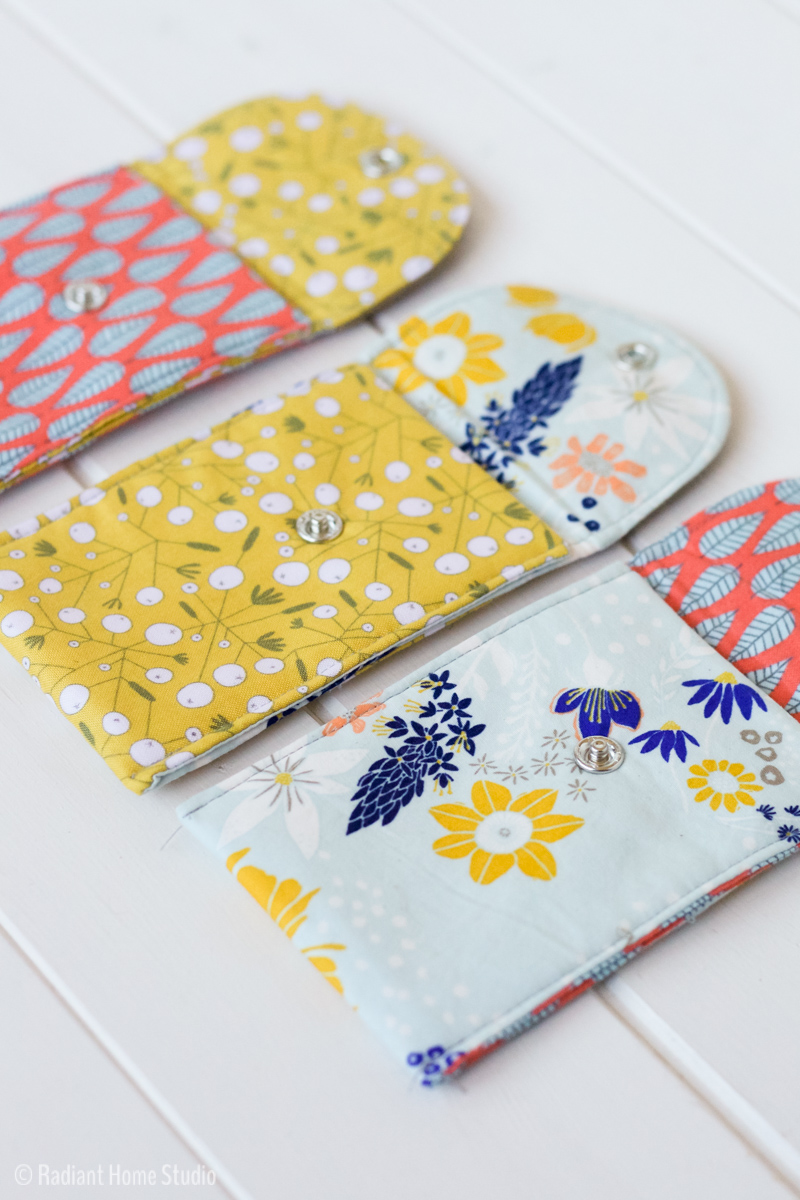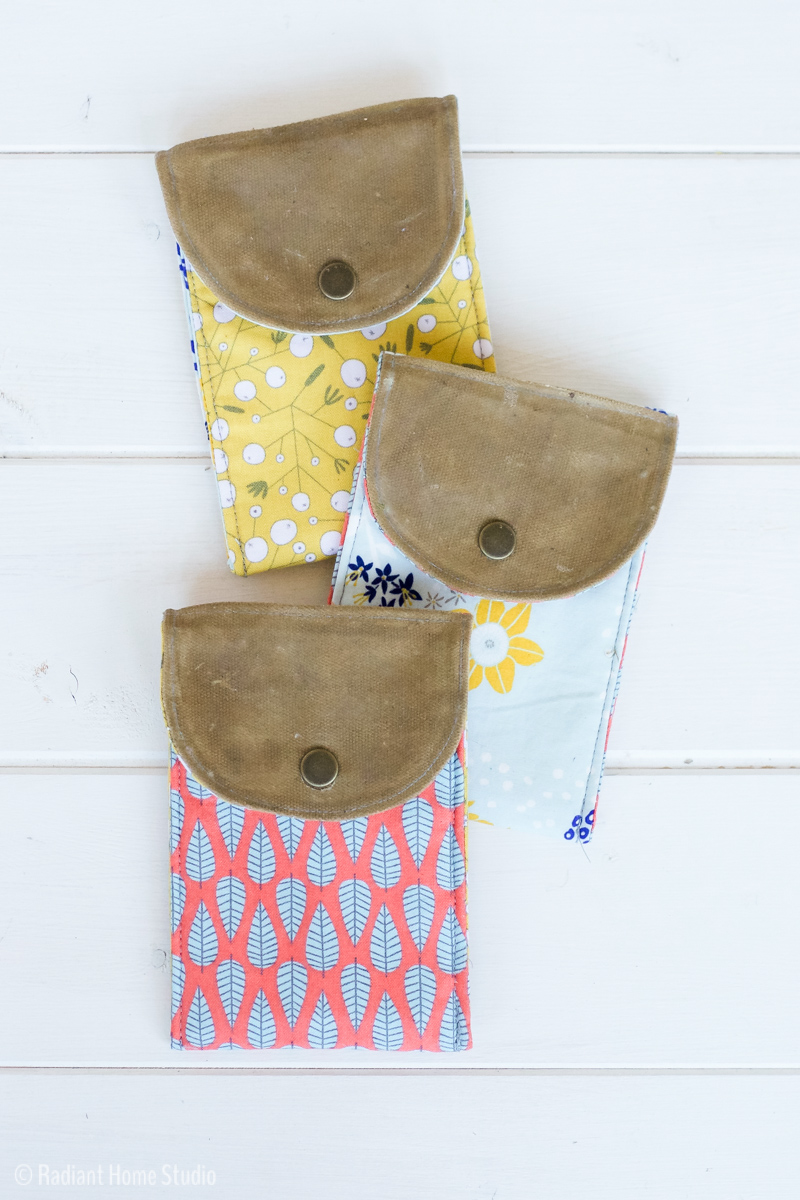 That's it. Make a lot, load them with gifts, and give them to your friends…
Happy sewing!
I've linked this post with: Sew Can She, Sew Can Do, Stocking Stuffer Ideas, Women with Intention, Raising Homemakers
SaveSave
SaveSave