Here's a really cute gift idea you can use for the holidays or for baby showers—an embroidered baby onesie! It's a quick and easy gift to make and it's super practical.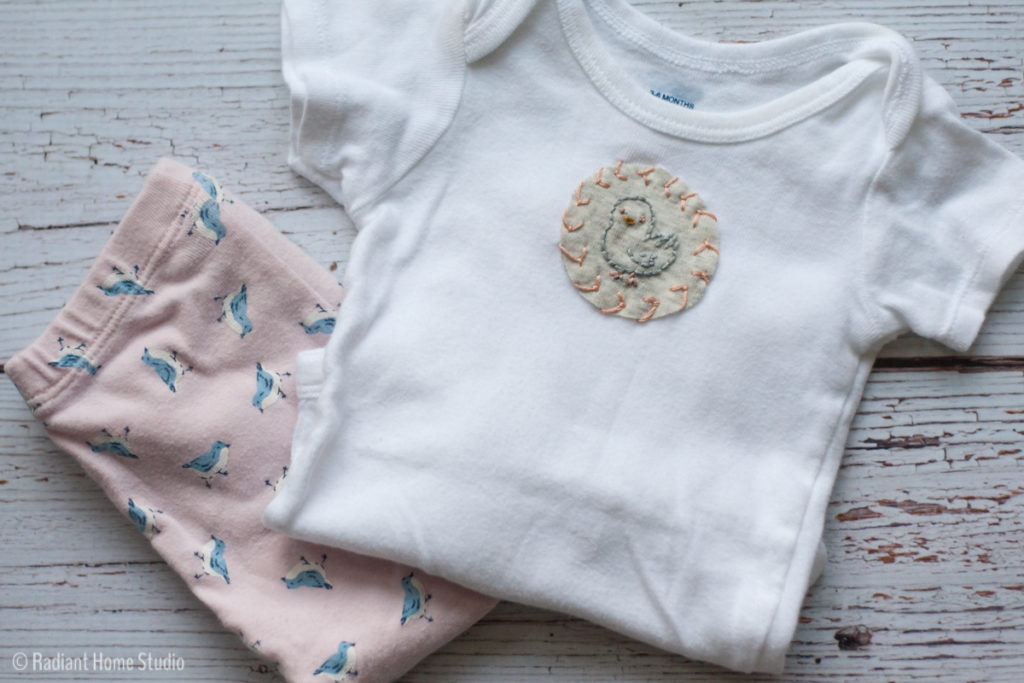 (This post contains affiliate links, which means I make a small commission at no cost to you. Thanks!)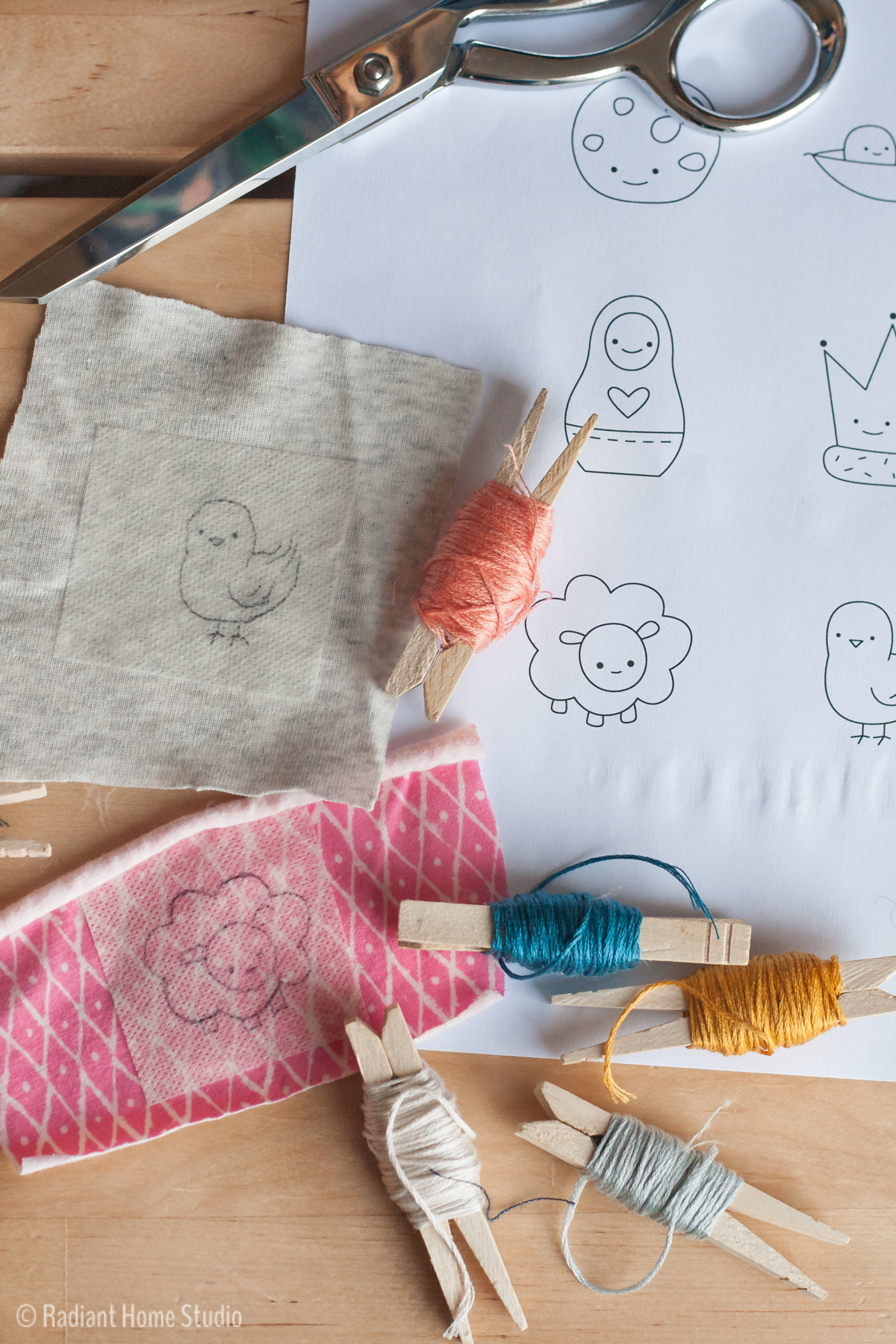 This pattern and the instructions come from The Embroidery Project by Mollie Johansen at Wild Olive. I've used and recommended Mollie's patterns before. They are professional, fun, and easy to stitch—great for beginners and kids!
I wanted to make a quick and easy project from this cute collection of embroidery project ideas. With a new baby, the onesie was an obvious choice. I used the little bird pattern to match some store-bought leggings I had. I think it makes a really cute set!
There are several ways to transfer a pattern, but I used this water-soluble stabilizer to make it easy to stitch on the jersey knit scrap I grabbed from my stash. After stitching the bird, I used double-sided fusible web to adhere the embroidered piece to the onesie. (I had some white onesies like these on hand already.) Then I used directions from the book to add a decorative fly stitch around the edges.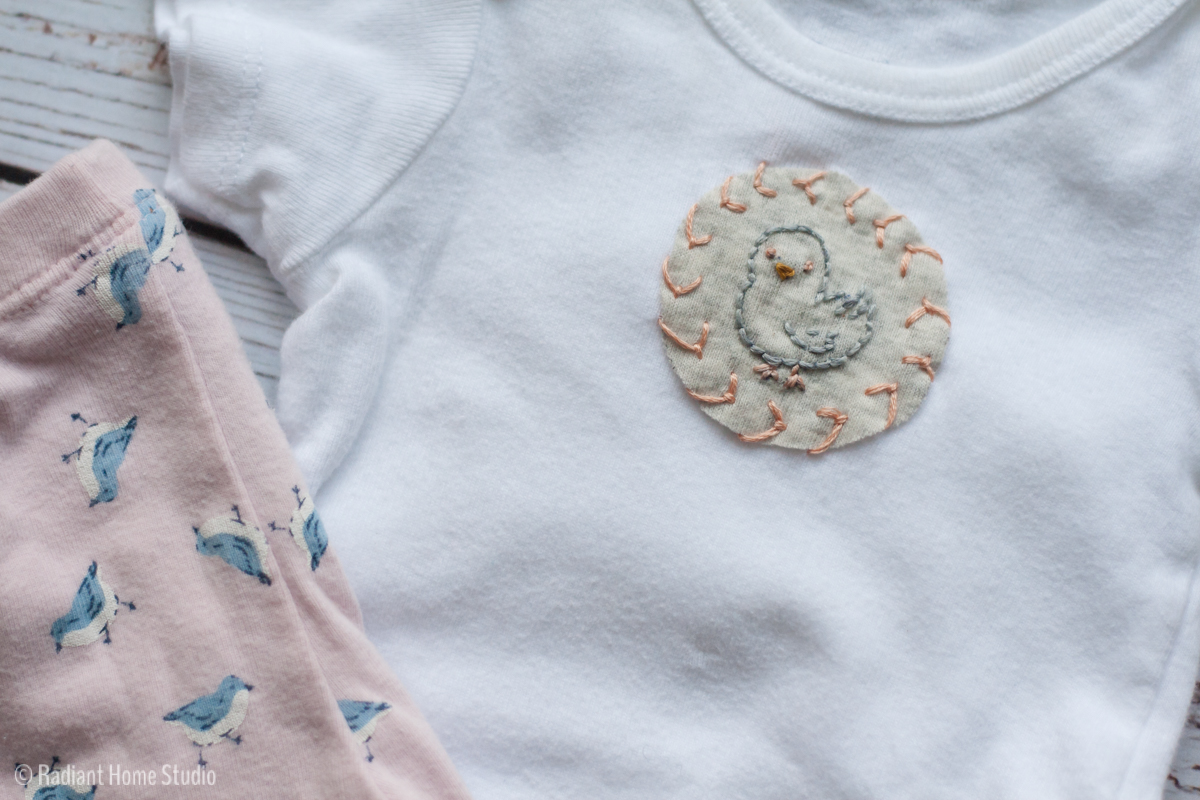 That's it! It took only about 20 minutes and some scraps. There are several cute options for embroidered onesies and tons of other cute embroidered gift ideas in The Embroidery Project.
If you aren't ready to invest in the whole ebook, you can try some of Mollie's free patterns at Wild Olive!
SaveSave