As always, pattern testers are amazing! They really help clarify instructions and perfect the pattern. The Flower City Potholders pattern is better because of their hard work and ideas. 
They have some great creative twists, with patchwork and paper pieced sections. I hope they inspire you to try the potholders and add your own creative ideas!
Here are a few Flower City Potholders made by my testers:
This beautiful set was made by Colleen. Her quilting lines are perfect! You can see her other sewing projects @skootchover on Instagram.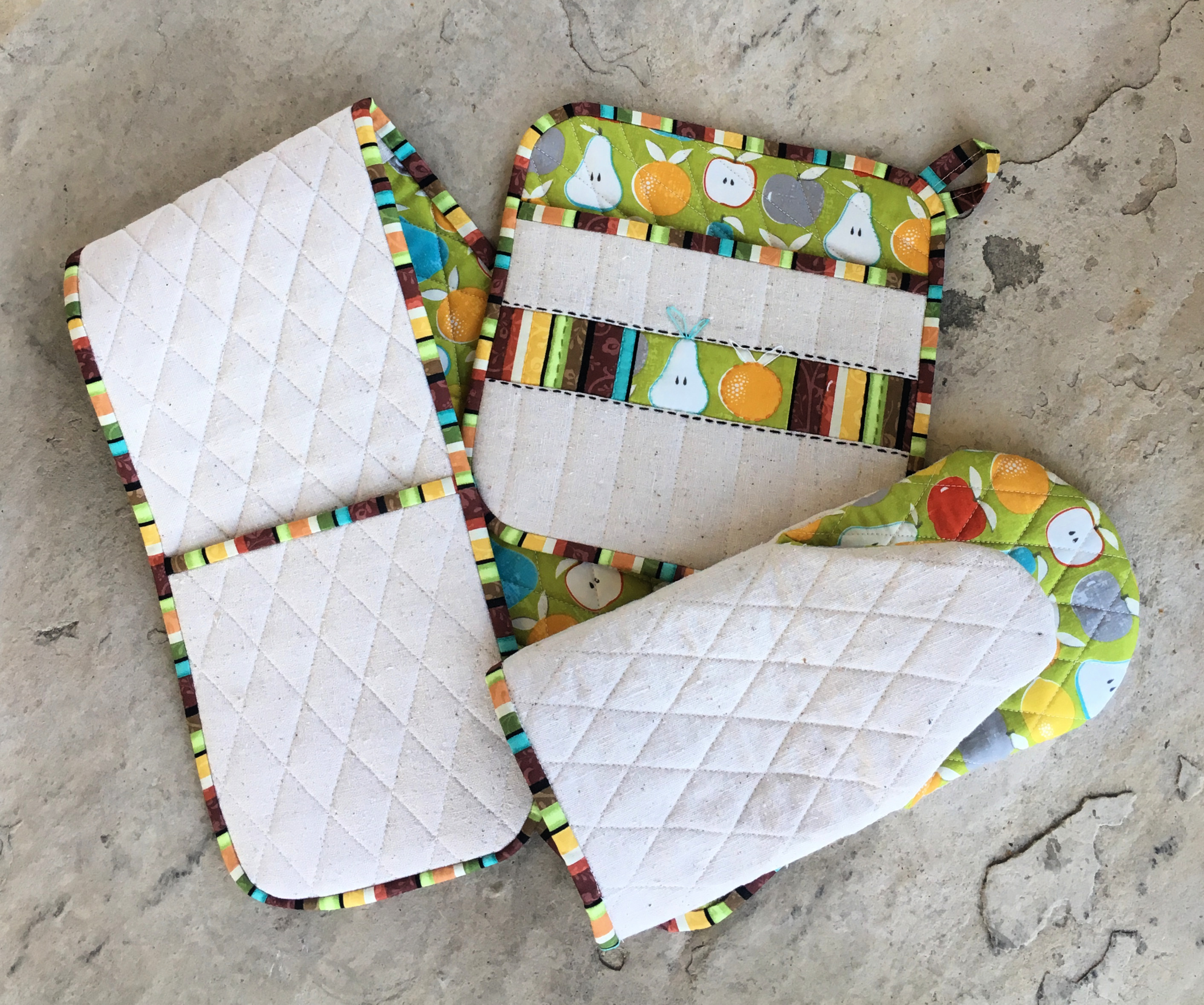 Margareth made her square potholders with some beautiful paper pieced designs from Lori Holt's Farm Girl Vintage quilt book. (that's an affiliate link) And then she used some hexie flowers from her unfinished project pile to embellish the double-pocket potholder, which you can see @maggiemadebags on Instagram.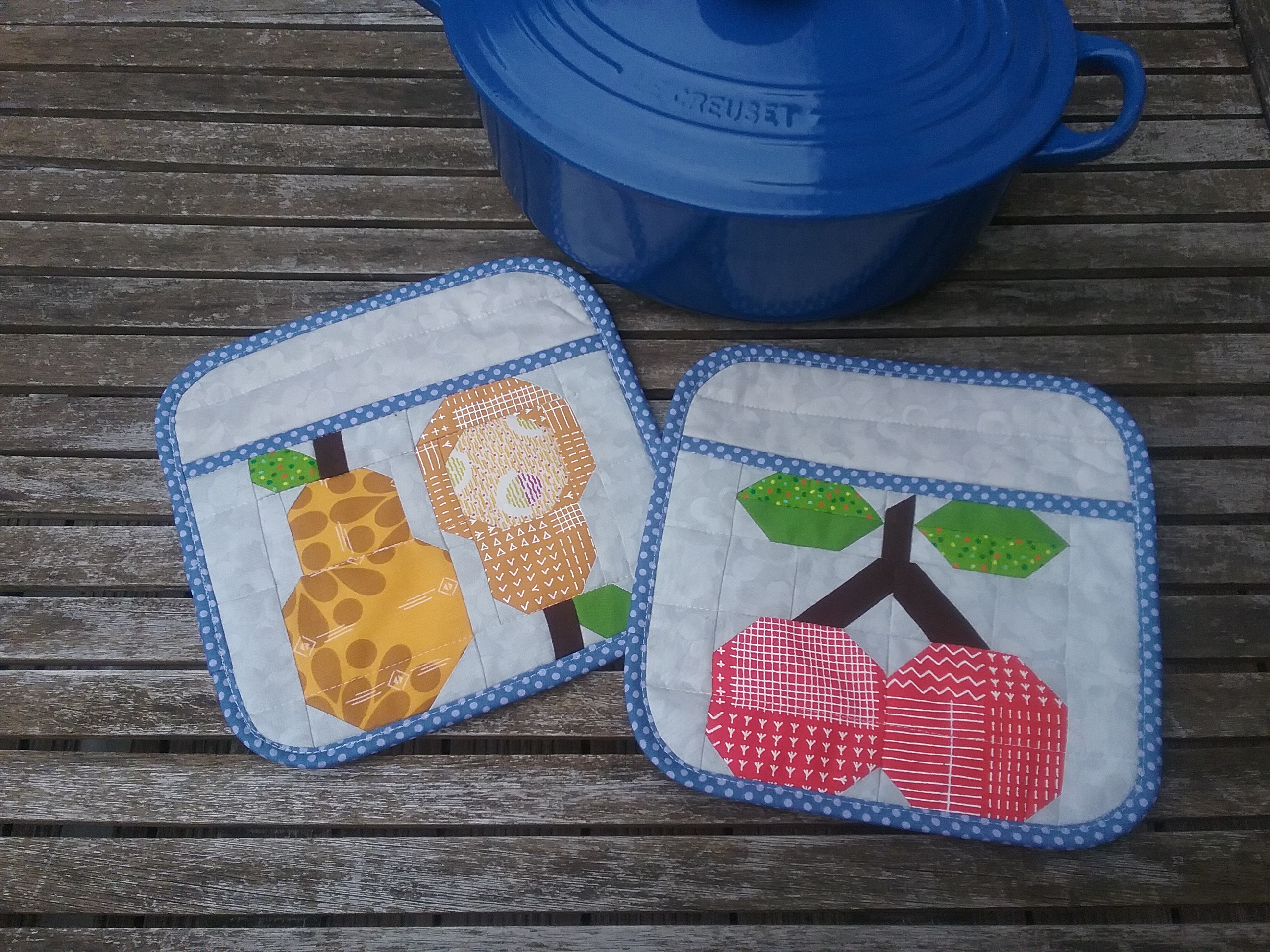 Kristin made a lovely set of coordinating potholders and oven mitt. I love the autumn tones and contrast binding she chose. She also took a great side photo of the oven mitt so you can see the thumb joint. You can see more of her pretty sewing projects @watersidehearth on Instagram.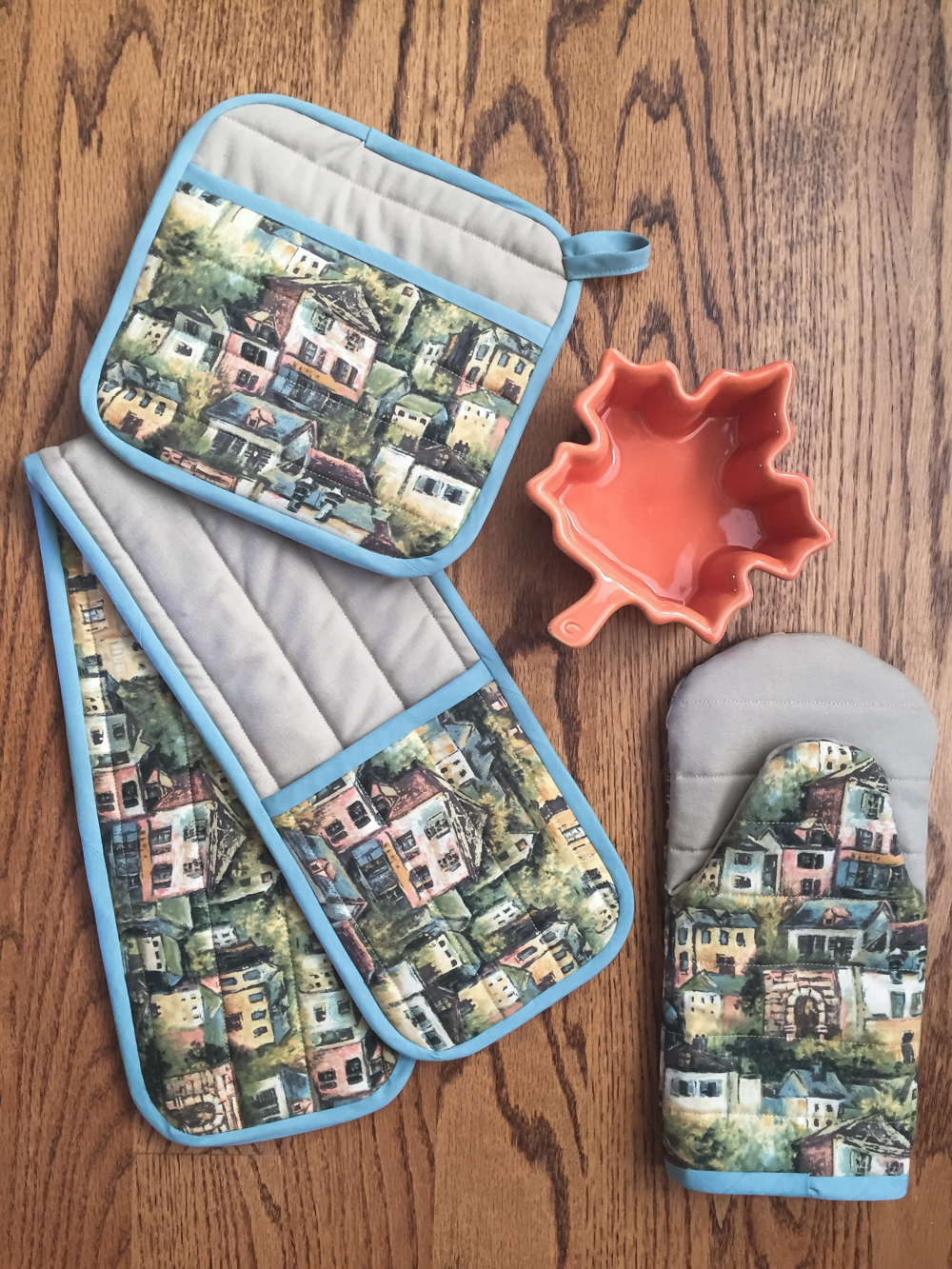 Daryl is always quick to finish her sewing projects. I love how she matched the fabric to her bowls perfectly! This is the best part about making your own kitchen linens…you can always find the perfect match! See more of Daryl's sewing @patchoulimoonstudio on Instagram.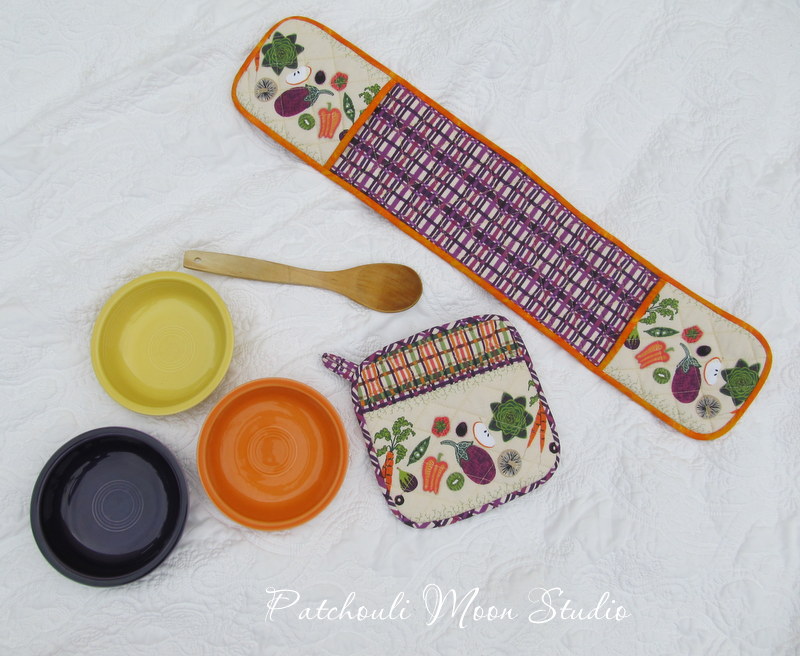 Julie used this "eye-catching" fabric for a fun take on potholders. I like the contrasting white binding on the dark fabric. You can see more of Julie's makes (clothes and kids stuff too!) @isewdoncjesuis on Instagram.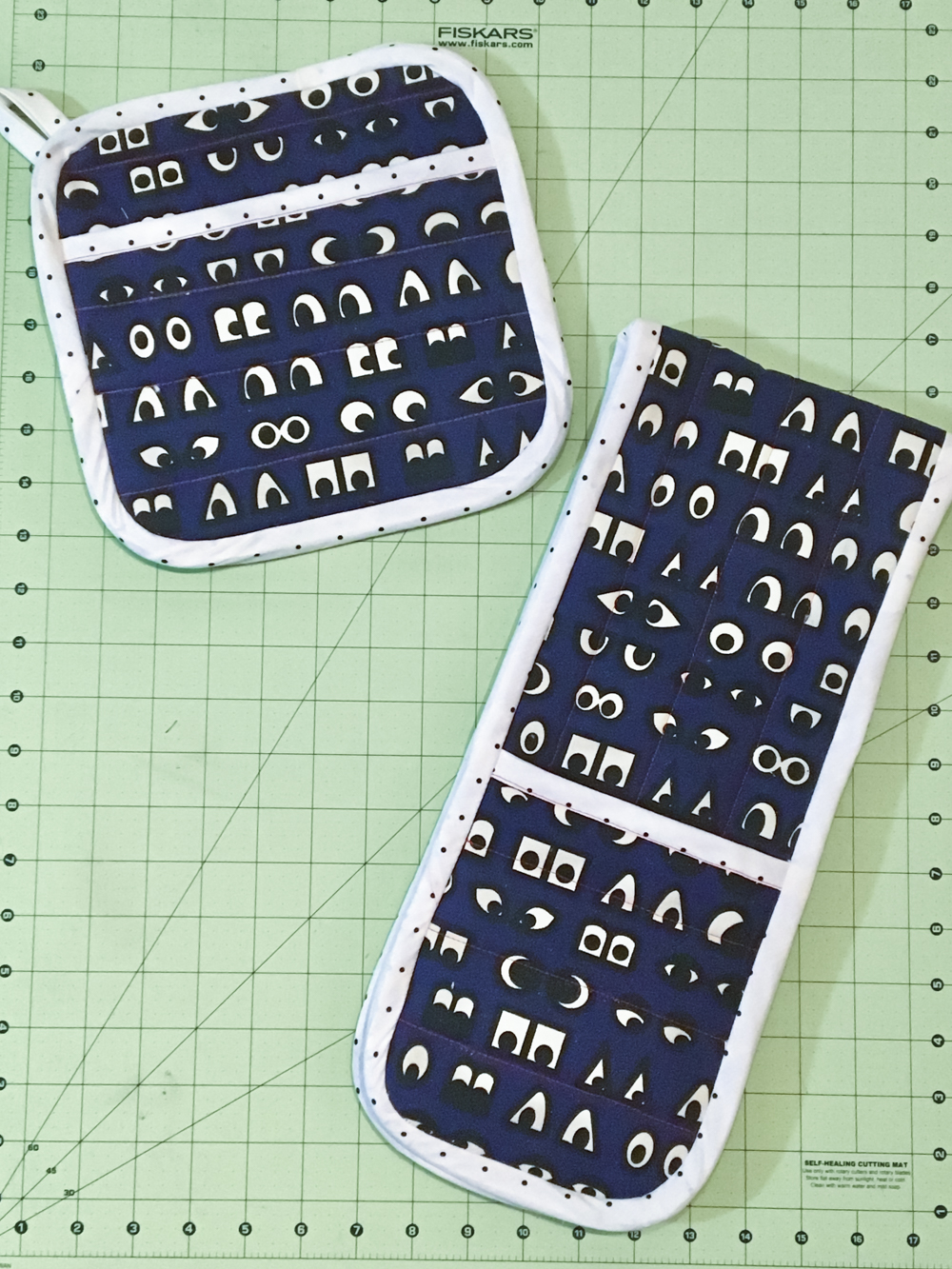 Margaret used a solid blue linen with some pink and orange accents. You can see her lovely quilting and sewing projects @mcglen on Instagram.
Laura made these pretty potholders that will add some fun color to her kitchen. Laura shares her sewing projects @stitchesbylaura on Instagram.
Susi sewed her potholders using some fun scraps she had left! Maybe the soccer mom in your life would enjoy a themed oven mitt like this one. Susi shares more projects @junglepearls on Instagram.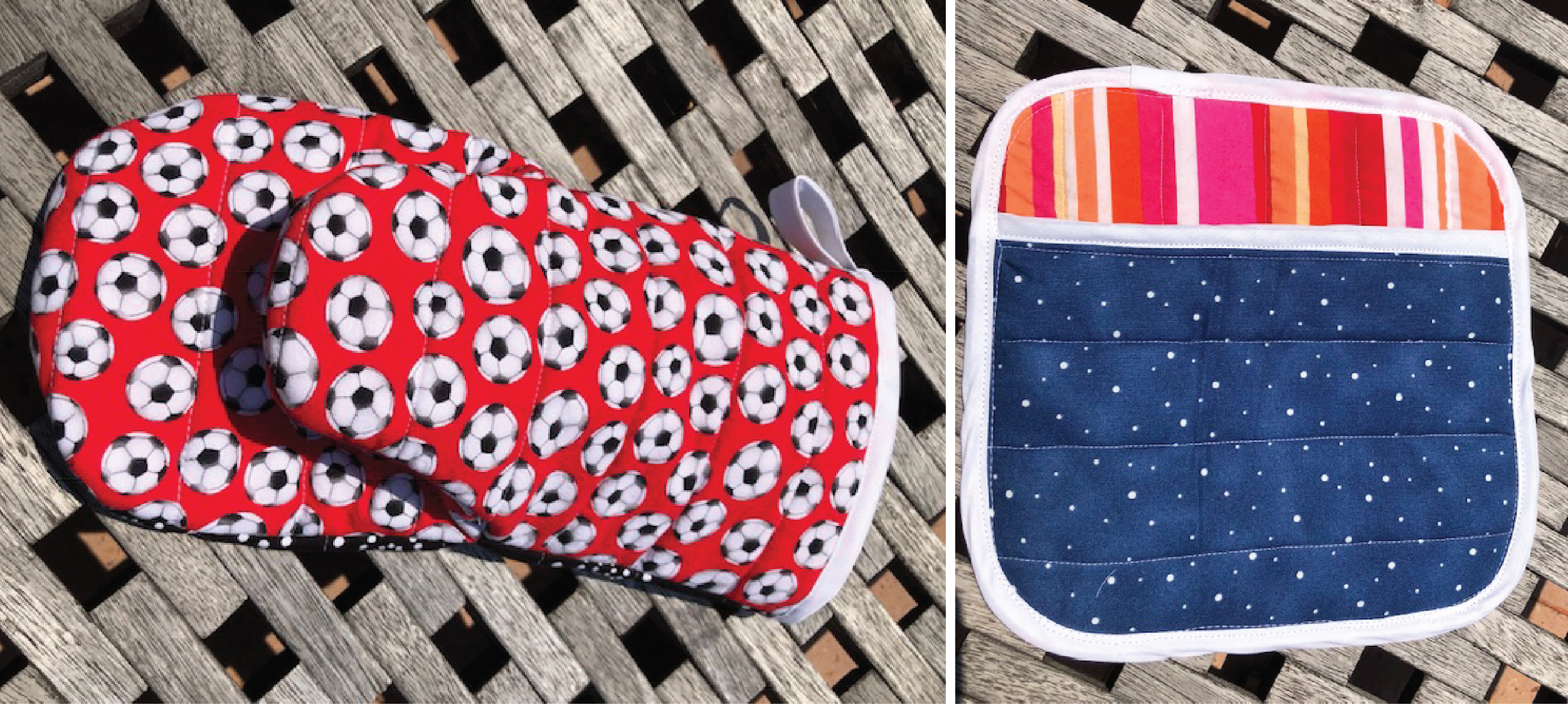 Danette tried out the extra patchwork directions and was able to use up some coordinating scraps to make these happy potholders! She shares more projects at Nettie Sews.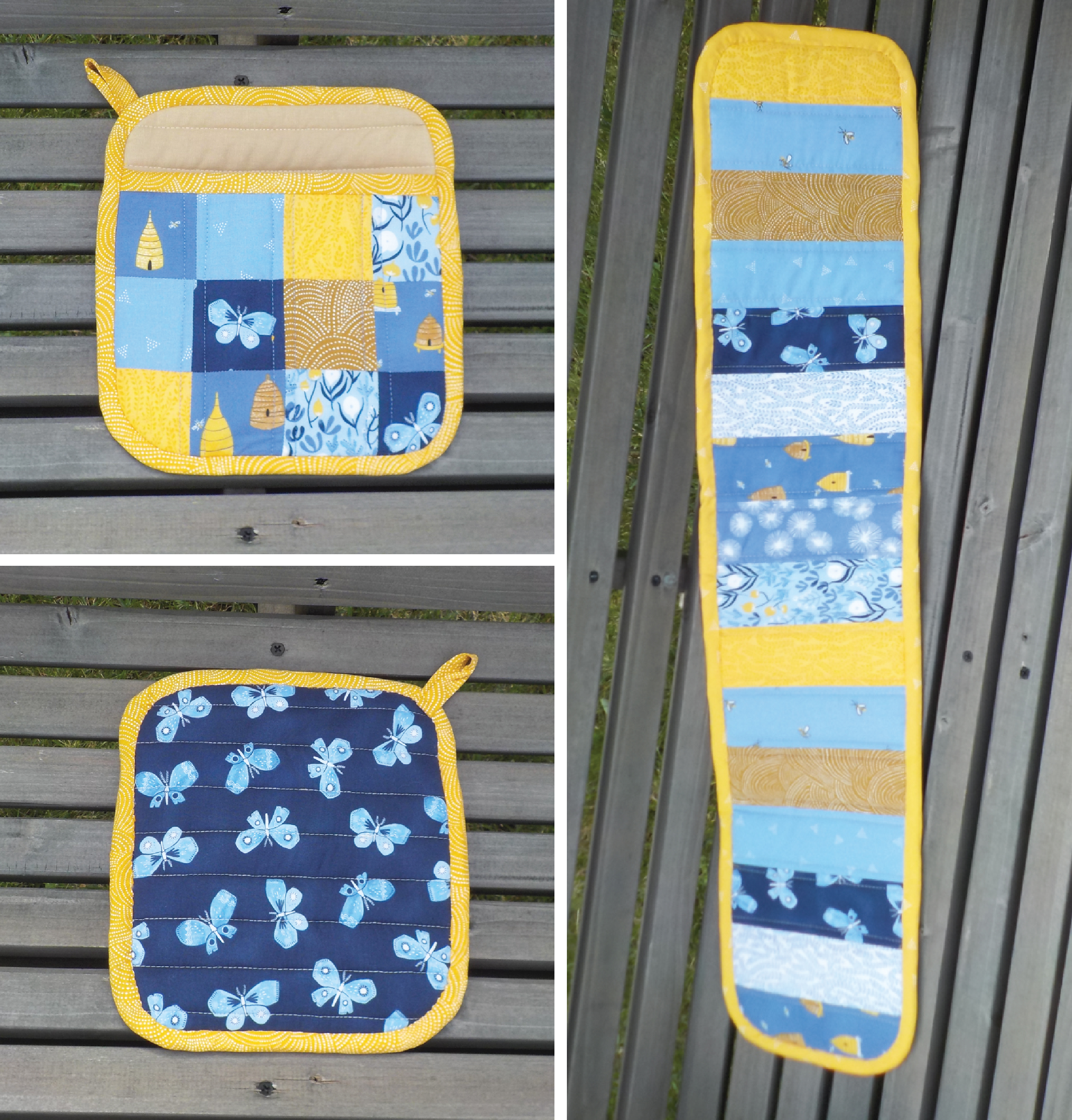 If you'd like to make your own, click here to buy the Flower City Potholder pattern!