It's been a while, but today I'm introducing a new sewing pattern! The Flower City Potholders sewing pattern is a simple and modern potholder set for your kitchen. It includes a basic square potholder with a pocket, a long double-pocket potholder for casserole dishes, and a stylish oven mitt.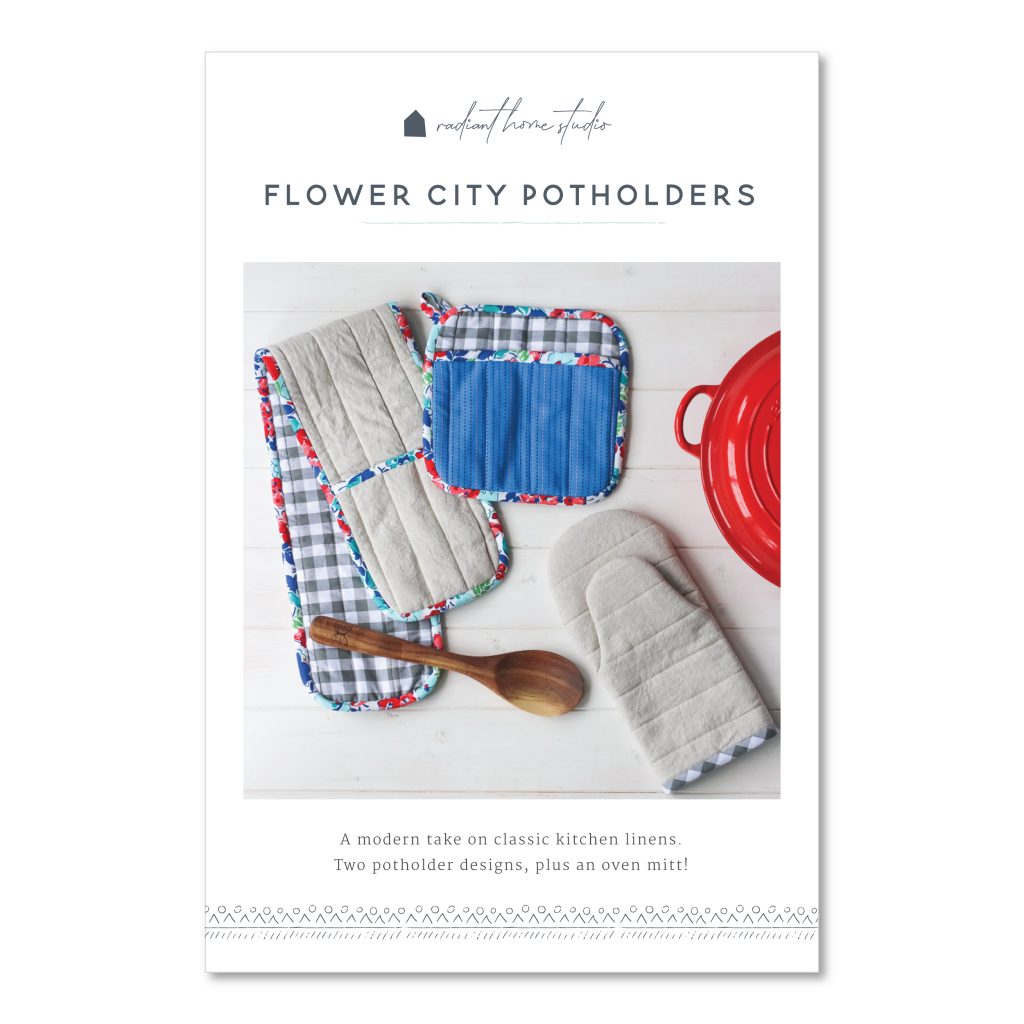 You may be wondering, why a potholder pattern when there are so many freebies out there? Last year, when I looked for a simple potholder pattern with clear directions, I struggled to find something modern and quick, that also including great instructions and safety information. I created a free tutorial for the square potholder and it quickly became one of my most popular posts ever.
In the Flower City Potholders pattern, I streamlined the instructions, created diagrams, and added the coordinating oven mitt and double-pocket potholder. I've updated the binding technique and instructions to simplify the sewing process for beginners.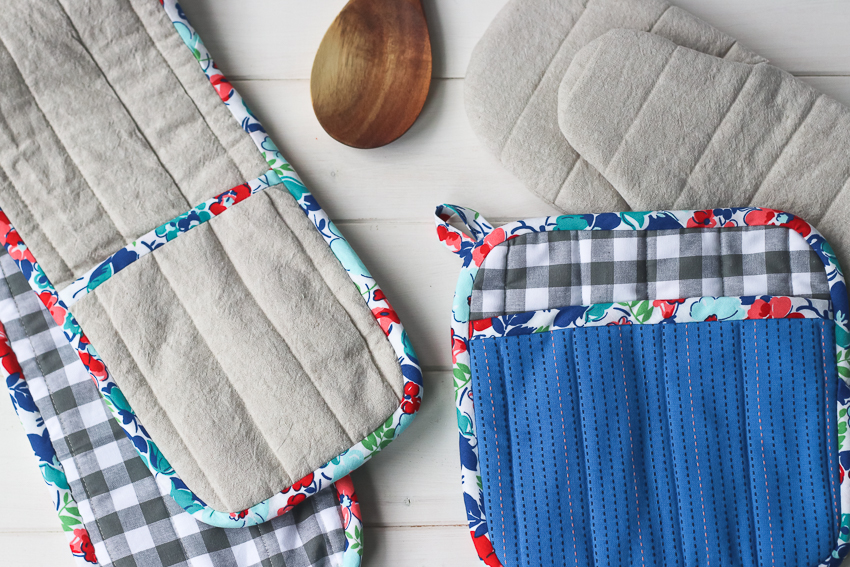 Personally, I think it's nice to actually use the items I make for my home. I wanted something easy to make, so I didn't mind getting them dirty and making new ones, while still adding a beautiful handmade touch to my home.
While the freebie potholder pattern is still good, I know you'll appreciate the printable pattern pieces, including alignment notches and quilting lines, as well as the step-by-step illustrations and coordinating designs.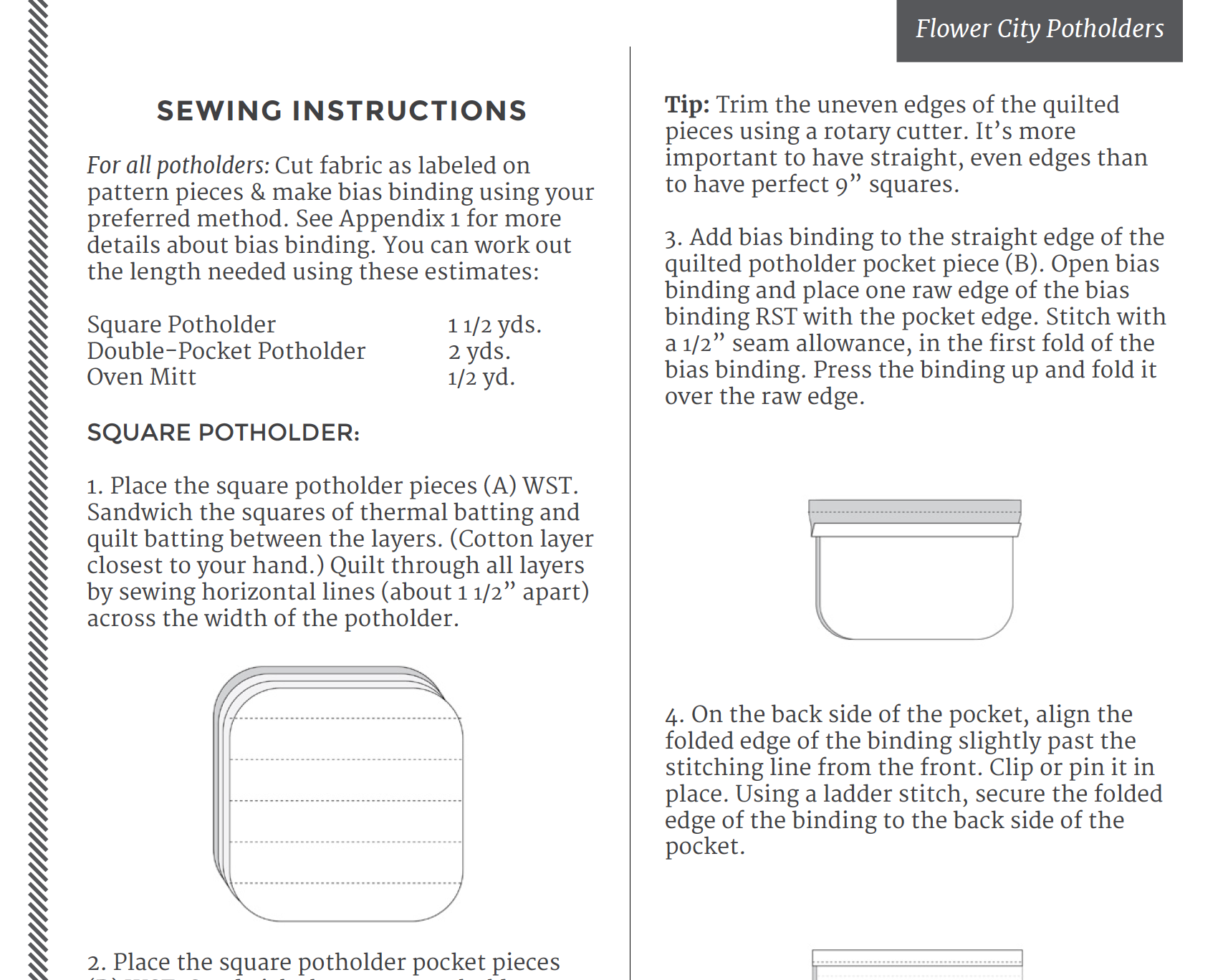 In addition, the pattern includes bonus instructions for making your own bias binding from a fat quarter and instructions for patchwork piecing sections of the potholders.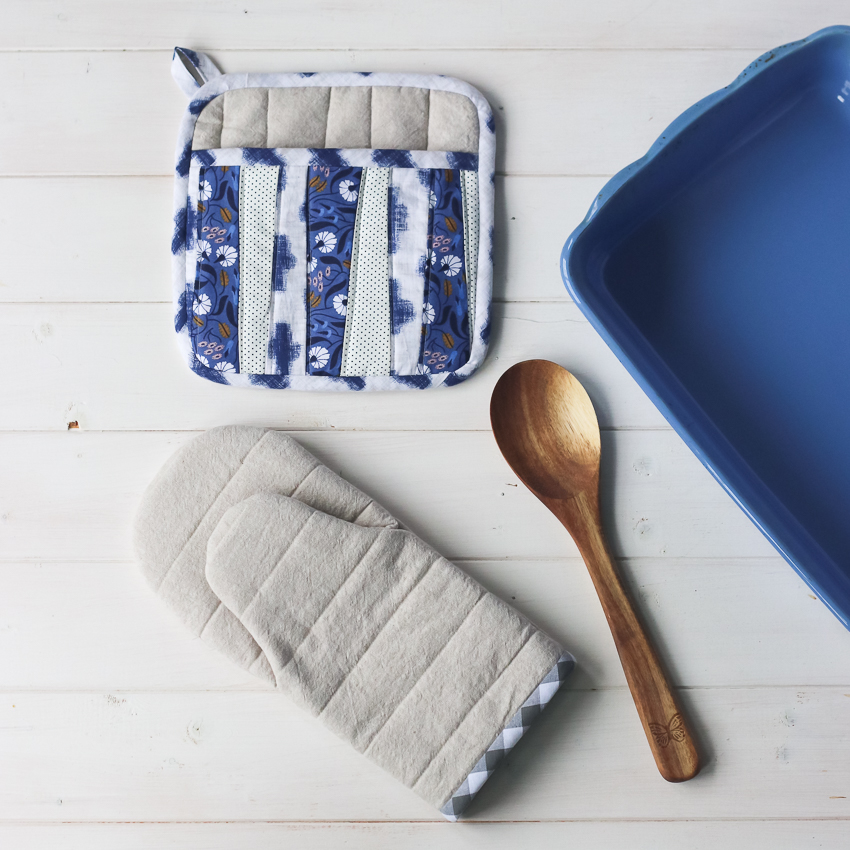 These make beautiful & practical housewarming gifts for your friends, so please make some and share them!
You may also use the pattern to make and sell potholders for craft fairs and home-based business.
Read more about the Flower City Potholder pattern and purchase it here.