With all of the great basic knit sewing patterns that indie designers are putting out, I've had a much easier time making maternity clothes for myself this time around. A couple of weeks ago I made a Lodo Dress (which has gotten a lot of wear!). But these Rumi Tanks for maternity are the easiest thing I've made so far!
The Rumi Tank is a basic racerback style tank with quick and easy binding. It comes with both a tank and dress length pattern. The dress pattern is wider so that it flows out around the hips. It turns out that the width is also perfect for covering a pregnant belly!
I didn't make any modifications except for adjusting the length and adding some elastic to the side seam. I measured my bust at a size 10 and then cut a size 10 dress. The dress pattern has a band at the bottom, which can be eliminated completely for a maternity tank. I cut my tanks at the size 0 hemline on the main pattern piece. I also had to adjust the length of the straps. The neckline and armholes were both too low, so I cut the strap length around a size 2-4.
The tank could have worked without the side elastic, but it felt a little shapeless. I added about 6″ of clear elastic (stretched) to the side seams by zigzagging it in the seam allowance.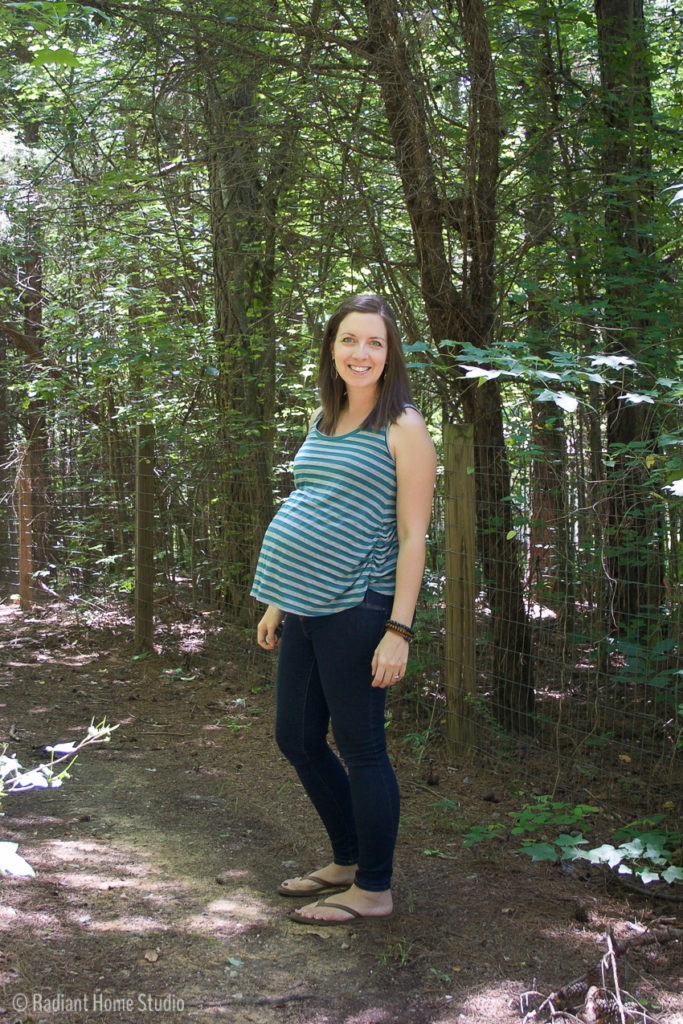 I'm nearing the end of my pregnancy at this point (about 30 weeks…) and these will easily fit until the end. For earlier pregnancy, you can probably eliminate a couple more inches. You could make a maternity dress, slightly longer than recommended, which I'm sure that would work as well! Not only that, a dress would be a nice transition piece that would fit early in pregnancy and after birth.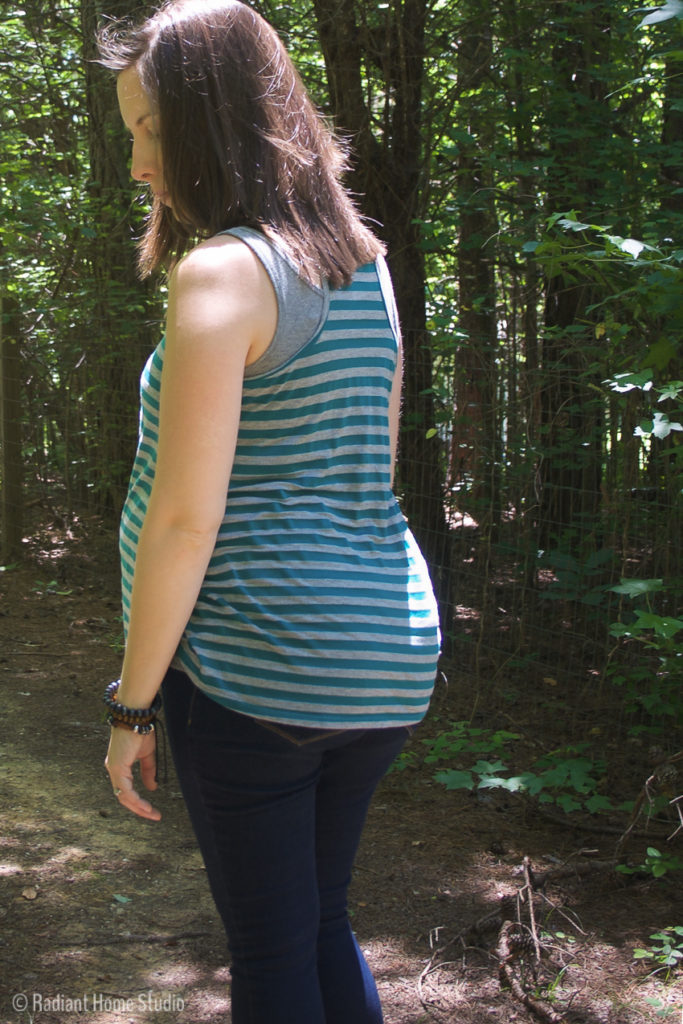 I used two lightweight knit fabrics (both from Girl Charlee). The striped fabric is a cotton/poly combo, and the boho patterned fabric is a rayon knit with a lot of stretch (so much so that I could have gone a size smaller…). I have very few maternity stores nearby, so I'm left with a bunch of solid-colored plain tees from Target. These fabrics were just what I needed to add some color and pattern to my wardrobe.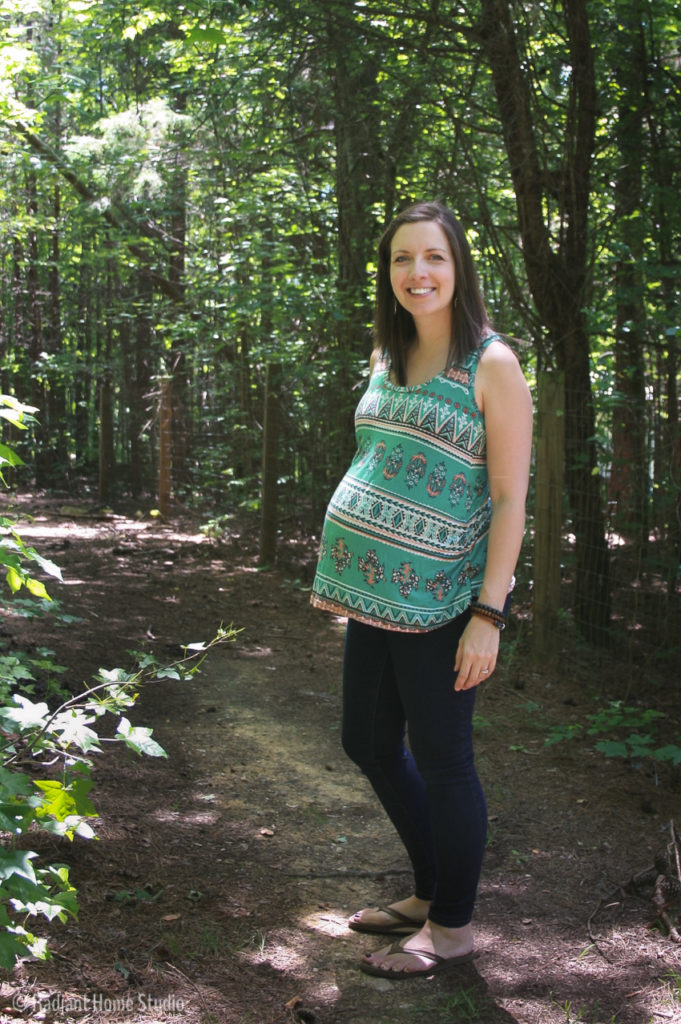 Overall, this is perfect as a basic summer maternity tank! I'm looking forward to making more after pregnancy and trying the full-length dress later on.
SaveSave