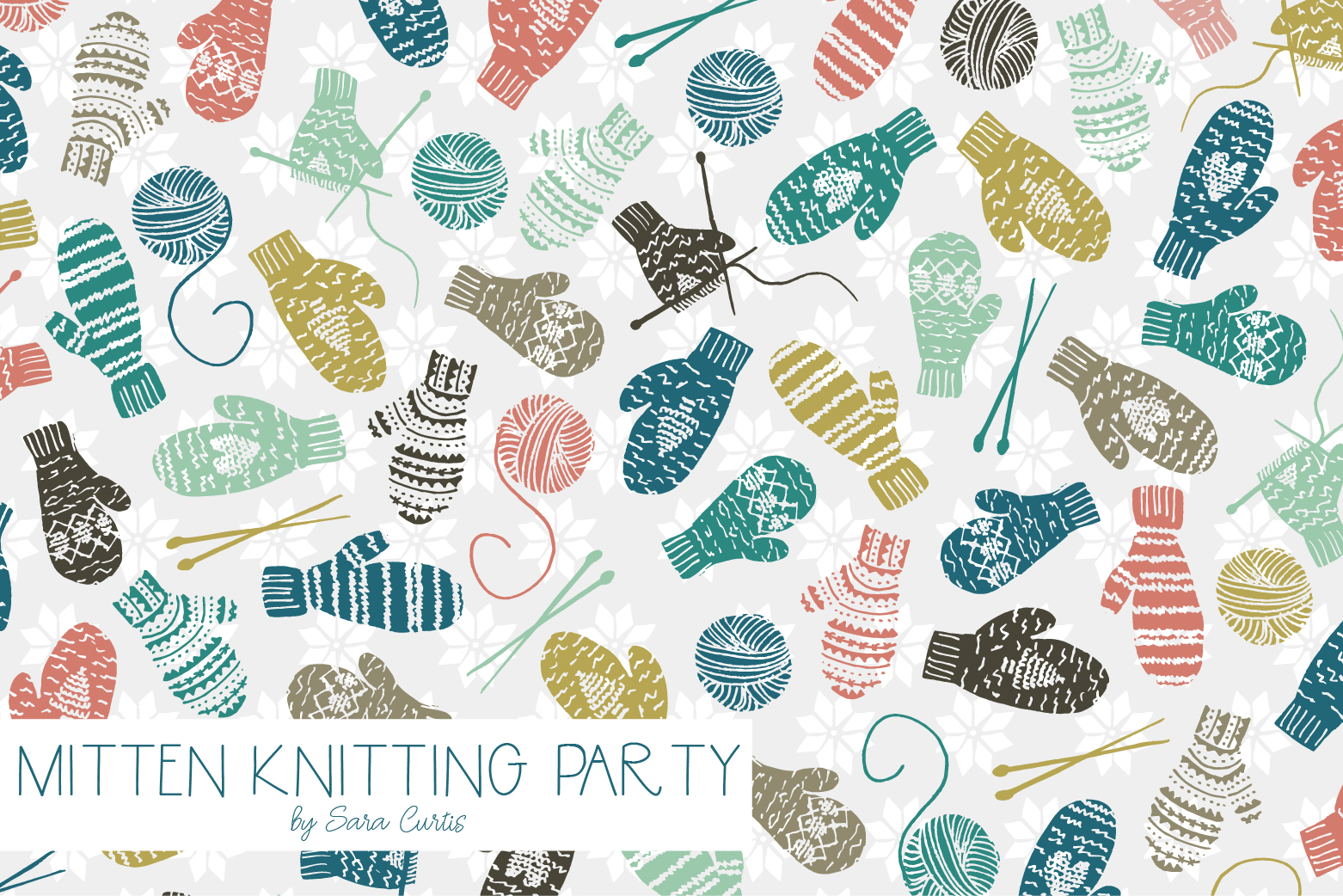 Originally, I was inspired to create this pattern for the Spoonflower "Mittens Gift Wrap" competition. Winter weather always causes me to pick up my knitting needles and wool yarn again (though I haven't attempted mittens yet!) Snowflakes, "warm woolen mittens", and bamboo knitting needles make this cozy pattern feel like a mitten knitting party!
The mittens are traced from my original hand-drawn sketches, so they have an organic, imperfect shape. Little Nordic snowflakes are layered under the mittens.
I've updated this pattern design a couple of times since this original post. The colors are more muted and give the pattern a warm winter feel. I also have a cool blue and green version available in my Spoonflower shop.