This year, my oldest daughter started taking ballet lessons. As with most girls their age, our daughters love to put on "shows" and regularly choreograph dances for us. They've been practicing a dance for our family reunion talent show for weeks and requested matching dance dresses. I used a striped rayon jersey knit to make them matching dance dresses.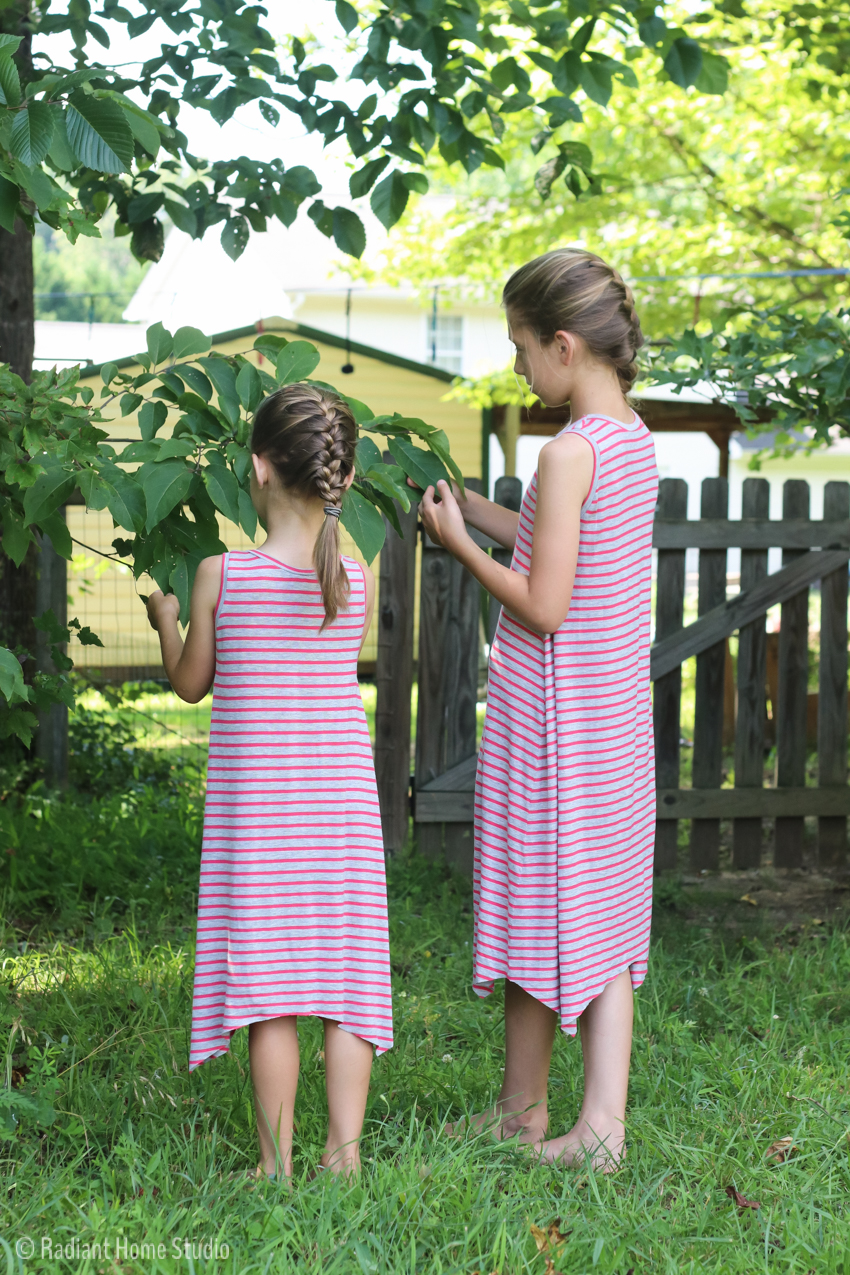 I could have bought them something, but I thought quick, knit dance dresses would be easy enough. I ended up just creating patterns for them myself by tracing a store-bought tank they already had and adding some length. (I probably could have used the top of another pattern like I did with the knit Southport Dress here…but I didn't think of it then.)
I cut the front and back of the tank plus some 1 1/2″ wide strips for the bindings. I folded those strips in half horizontally, wrong sides together. In order to attach the binding flat (and to avoid figuring out exact measurements for sewing them on in the round…), I sewed one shoulder seam, then added the neck binding. Then I sewed the other shoulder seam and added the sleeve bindings. If you've made almost any t-shirt pattern, the method is the same. Just stretch the binding slightly as you sew.
For the most part that worked well. At that point, I tried the dresses on the girls and discovered there was too much ease under the arms. That was an easy fix because I hadn't sewed the side seams yet. I just took in the side seams under the arms and graded out to the original line.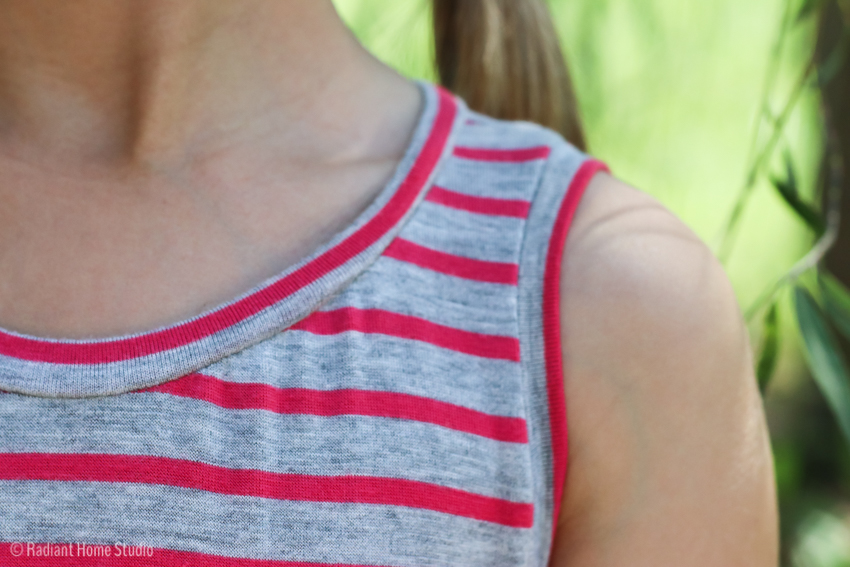 I left the bottom edge raw and cut it with an uneven hem. My daughter had a unique hemline on a top that she liked so we copied that hemline. It has a rounded front and back with squared-off sides.
For dancing, a turned-up hem would have weighed down the "twirliness" of the skirt. The shape of the dresses is an A-line shape, so they don't spin out as much as a circle skirt would but they still have pretty movement.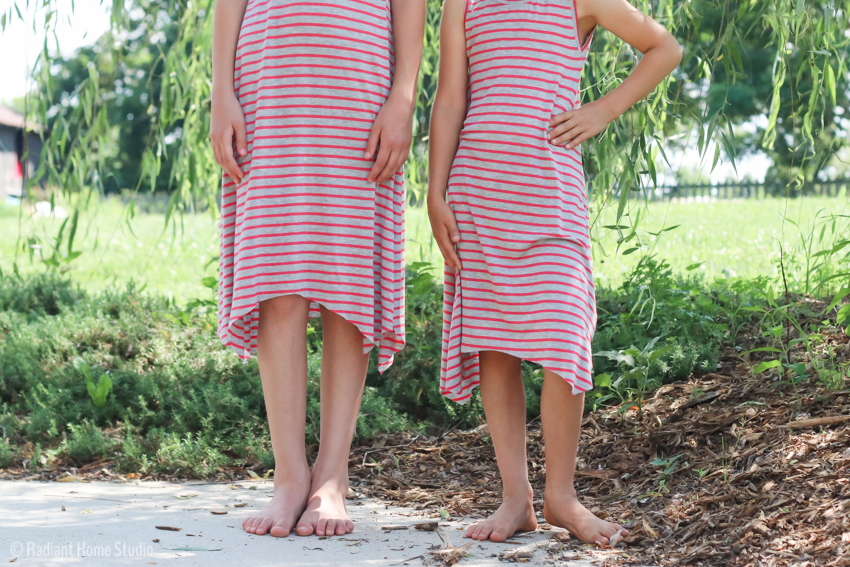 Overall, the girls love the dresses and are happy to have matching dance outfits for their many performances, so I call that a success!