It's finally ready! The Water Bottle Tote Pattern. (Completely updated and redesigned in 2020!)
Several months ago, I drafted a pattern for a divided tote bag designed to carry 6 water bottles. We keep color coded bottles for the children to keep the dishes under control and avoid buying drinks when we are out. The tote was only meant to be a quick project to help keep our bottles organized with a more durable bag than the one we had been using.
A couple of versions later—the bag became essential for family outings. We received questions and comments about our bag and decided that it would be a worthwhile endeavor to make the Water Bottle Tote pattern available for PDF download.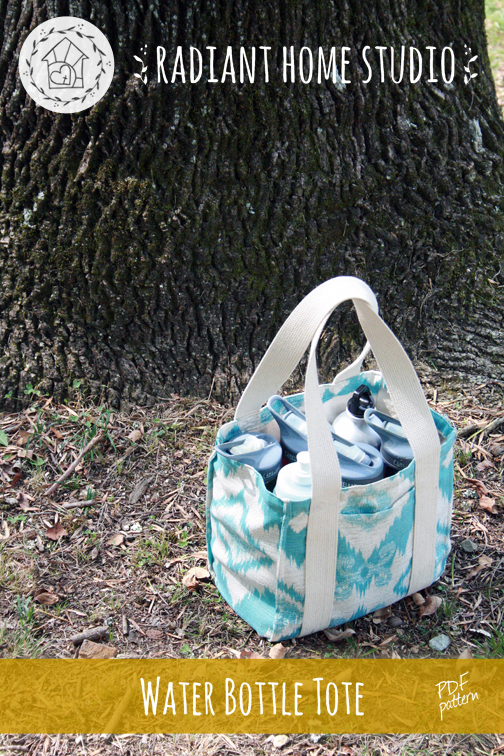 Though the bag was originally designed for families to carry their water bottles with them on outings, the tote can also be used to make custom water bottle carriers for sports teams.
Or try it as a reusable shopping tote for glass bottled goods like wine, olive oil, and juices!
The pattern design includes reinforced corner seams, a removable insert for bottom reinforcement, and tips to make the tote durable and professional.
And I have included full-color, step-by-step photos so that anyone with basic sewing skills can make a stylish and functional tote bag. More details are available on the product page.
Try it out yourself, or share my site with friends that sew!