Do you follow Anna at Noodlehead? She recently released a another free pattern called the Trail Tote. It's a simple cross-body bag, easy enough for a beginner bag maker. (You could even skip the zipper to make easier.) For an experienced sewist, it's a quick afternoon sewing project.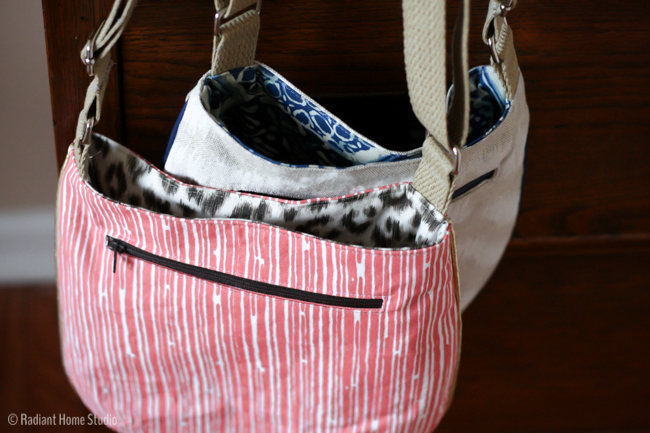 I started working on my Christmas gifts last week. Maybe it's just an excuse to try the Trail Tote, but I immediately thought of two girls that needed these as Christmas gifts. I love the other patterns I have bought from Anna. I make her divided baskets all the time as baby gifts. The Trail Tote pattern is free, but definitely not lacking any of the quality that you receive in the paid patterns. There is an exterior zipper pocket and an interior patch pocket. The small pleats in the bottom of the bag add a little bit of shape and space to the tote.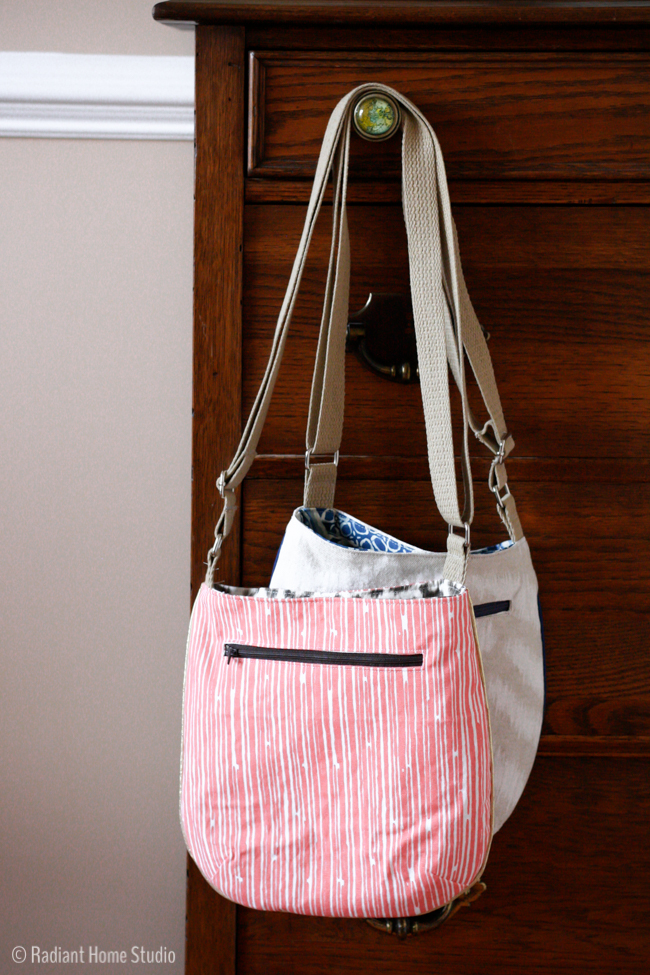 The pattern includes 2 bag sizes. I chose to make the smaller size for my totes. I followed the instructions as given, but I decided to skip the interfacing. I used a home decor weight fabric (Anna recommends quilting cotton with stabilizer) and I wanted a casual looking bag, so the interfacing didn't seem necessary. I did use interfacing around the zipper and behind the snaps.
I also decided to use pre-made piping for these bags, just to speed up the process since I have a long list of gifts to be made. I found some fun gold piping that I used on the coral colored bag. I wouldn't normally add something like that to a bag for myself, but it's perfect for a younger girl that loves fancy, girly things.
My fabric is from a local home decor fabric outlet, and I ordered the metal hardware from Janelle at Emmaline Bags.
Overall, this is a great pattern that I can highly recommend. Anna has a knack for designing functional bags with interesting details, but with simple construction. And at the risk of sounding like an advertisement (it's not – I'm just excited about it!), she also has a book coming out in February with lots of new projects in her same simple handmade style.