I've had a couple of people ask if I was making a new tea towel calendar design this year. With all of my sewing I almost forgot about it, but I managed to finish my design just in time! (The watermark won't be on the design.)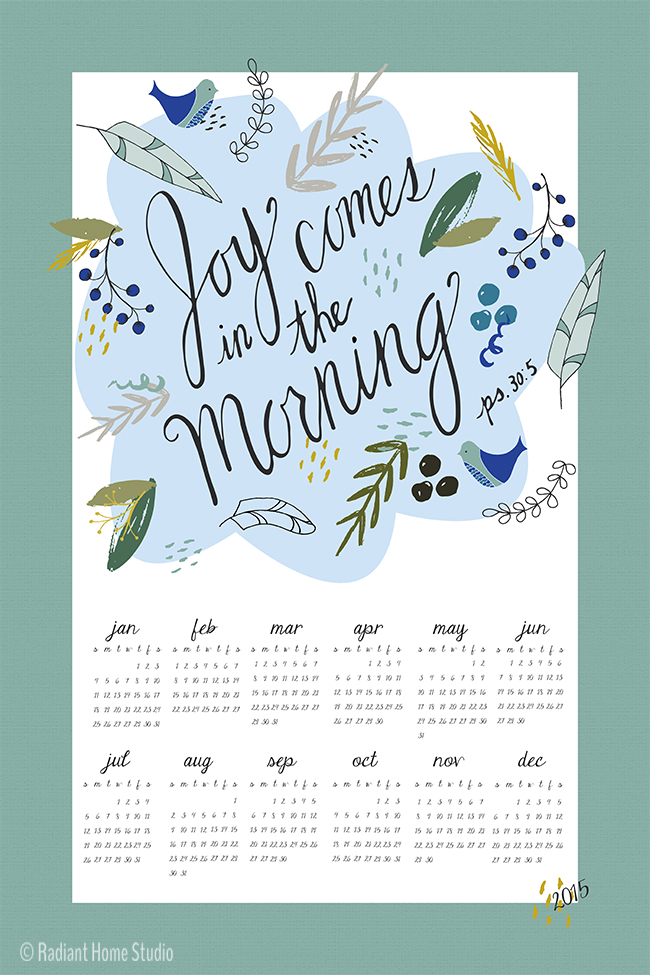 Since most people hang the tea towel calendar on the wall (I think…at least I do!) I wanted to write something that would be encouraging and inspiring. It says, "Joy comes in the morning", which is from Ps. 30:5. "Weeping may endure for the night, but joy comes in the morning." The joy of knowing Jesus chases away the sorrow of this life. It's a daily reminder to persevere through suffering and find our joy in Jesus.
There are many fun and beautiful entries, and voting is open until next Thursday morning. Tea towels seem to be popular Christmas gifts, and Spoonflower announced a 2-for-1 deal coming up soon! Or you can buy 4 on a yard. They end up being somewhere around $7 each. I still need to proof my design, but I'm hoping to have it available in time for the sale.
Finally, I have a tutorial showing you how to hem your tea towels so you can give them as gifts!
Update: My tea towel is now for sale and I have updated my Wildflower tea towel calendar with dates for 2015.