Today I have friends sharing a Retro Rucksack, a Highland Avenue House, and a Fairport Pouch for my 2nd Birthday Celebration & Blog Tour! I hope you are enjoying the creativity and unique twists these ladies are adding to the patterns each day. So many great ideas!
Beth blogs at SewDIY. I discovered her Instagram feed a few months ago and I love her minimalist style. Beth has a pattern shop with a couple of great basic casual patterns for ladies. She works as an art director and graphic designer during the day, so her patterns look very professional! You'll also want to browse her posts for some great make-it-yourself style ideas!
Beth is sharing a Retro Rucksack. The denim and natural webbing suits her minimal aesthetic perfectly. The topstitching details are fabulous! You'll definitely want to see the whole bag—she even photographed the inside for you!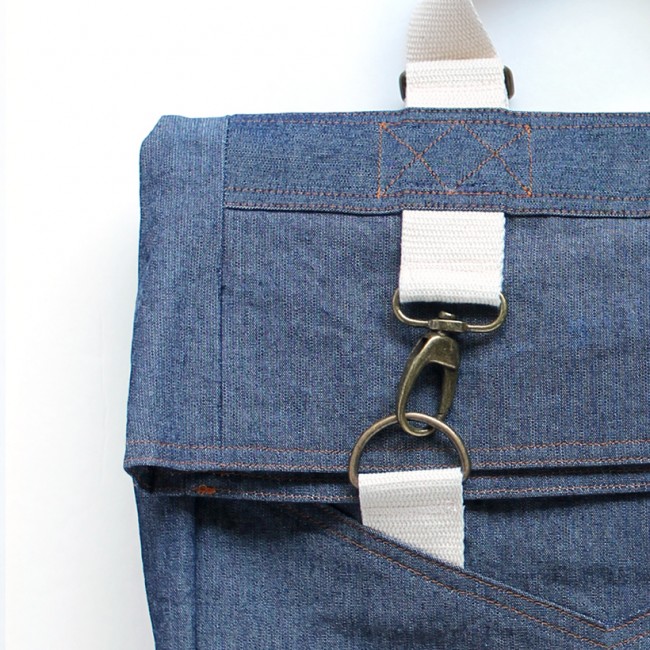 Next, Rebecca from Hugs Are Fun, is sharing her Highland Avenue House. (This pattern is no longer available.) Rebecca's blog is focused on modern cross stitch and embroidery, but she also experiments with lots of other sewing and craft projects. There is a lot of crafty inspiration on her blog, plus she has a large selection of modern cross stitch patterns available in her shop.
Rebecca modified the Highland Avenue House windows by making them into pockets! Not only did she create a fun place to store the kids' little friends, she also used up some scraps! Read more about her modifications on her blog…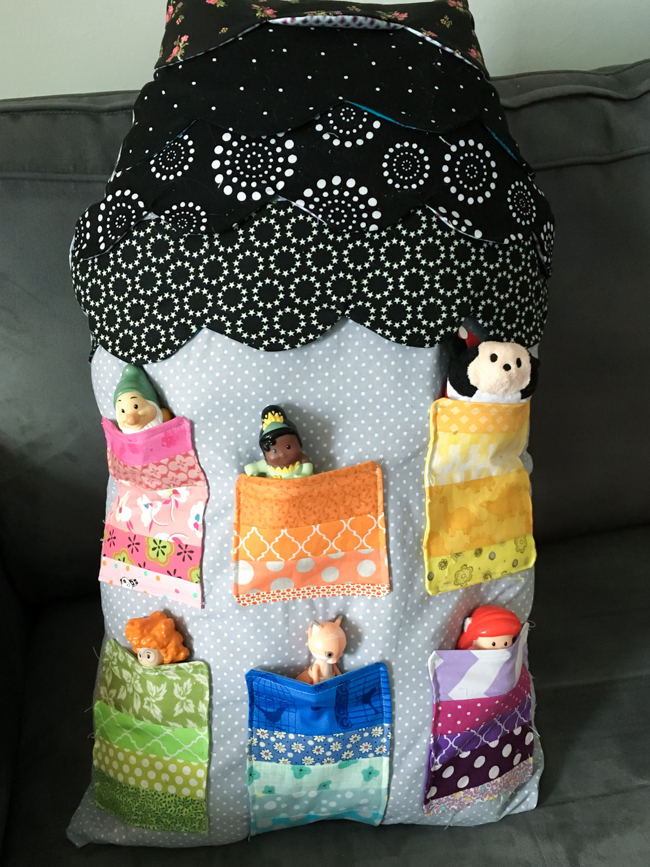 Sara, from Made by Sara, participated in my Retro Rucksack blog tour last year. We've stayed in contact this year and I appreciate her positive and creative contributions to the sewing community. Sara lives in Spain and sometimes takes her photos at the local castle. (Seriously…how fun is that?) She mainly sews for her children and occasionally for herself. She is very involved in the online sewing community, regularly participates in blog tours, and also works with UpCraft Club.
Sara made a beautiful Fairport Pouch with with a snap tab and wrist strap. Her fabric choices are lovely, and her photos of the details are really helpful. Head over to her blog to see more of the pouch and look around at her other projects and pattern reviews!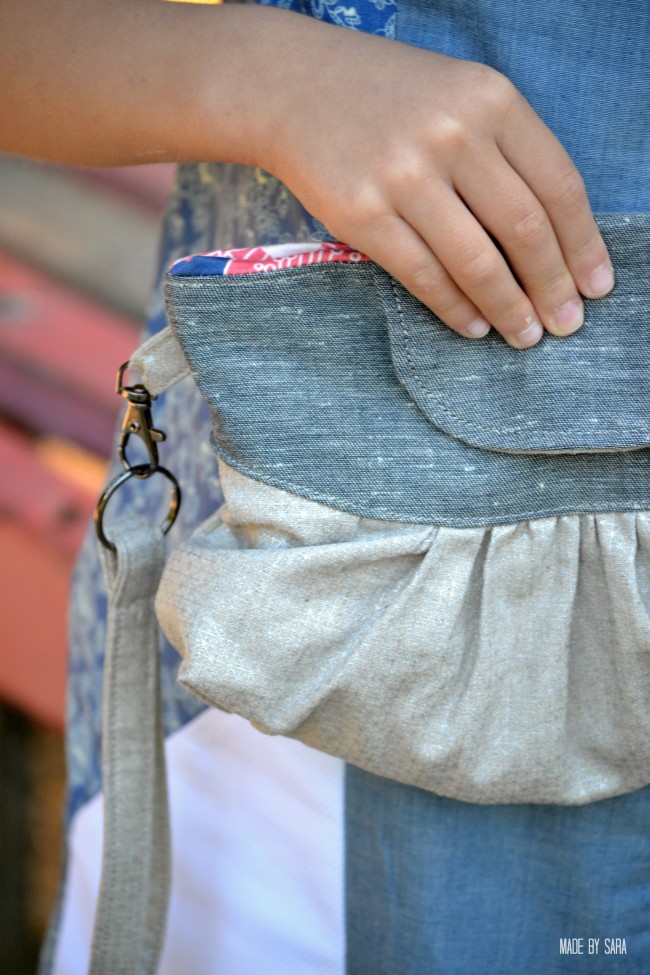 Follow along for more sewing inspiration and project ideas!
Radiant Home Studio 2nd Birthday Celebration:
Monday, Nov. 30th
Radiant Home Studio || Skirt Fixation || Felt With Love Designs
Tuesday, Dec. 1st
A Happy Stitch || Sew Happily Ever After
Wednesday, Dec. 2nd
Sew Very || Swoodson Says || Vicky Myers Creations || Call Ajaire
Thursday, Dec. 3rd
Happy Okapi || House of Estrela || Molly and Mama
Friday, Dec. 4th
Hugs Are Fun || Sew DIY || Made By Sara
Saturday, Dec. 5th
Rebel and Malice || The Wholesome Mama