I've received a lot of questions about which notebooks to use with the North Pond Notebook Cover…
I designed it in two sizes, the larger for composition notebooks and the smaller size for journals and sketchbooks (like large Moleskine notebooks). These are fairly common and easy to find in the US, but some of my friends in the UK and Australia have been unfamiliar with these types of notebooks or their names. I thought it would be helpful to put together a list of notebooks that will work in your North Pond Notebook Covers…
(Some of these are affiliate links, which means I earn a small commission when you buy these notebooks through my links. Thanks!)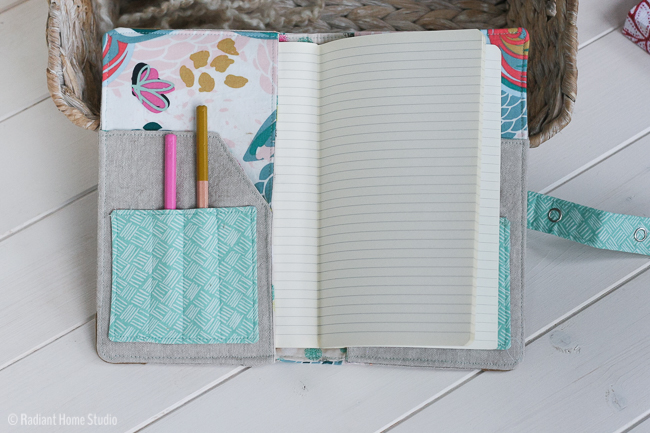 Best Notebooks to Fit Your Notebook Cover:
Notebooks in the US:
Composition Notebooks – These fit in the larger size notebook cover. You should be able to find these at any drug store or big box store for less than $2. And you can usually stock up on them for less when school supplies go on sale! This is the cheapest option and great for kids.
Hard Cover Large Moleskine – This is a basic hardcover lined journal, which could be used for many purposes. Choose the hard cover if you want it to last longer. This fits perfectly in the small notebook cover.
Soft Cover Moleskine Cashier Journals – These are my favorite small journals. These ones have lines, but there are versions with blank pages for sketching too.  This fits into the small notebook cover as well.
Notebooks in the UK:

Notebooks in Australia:
I'm less familiar with stores in Australia, so I'm relying on google to help me here. If you have more suggestions, leave them in the comments!
Hope this helps you shop for the right size notebooks!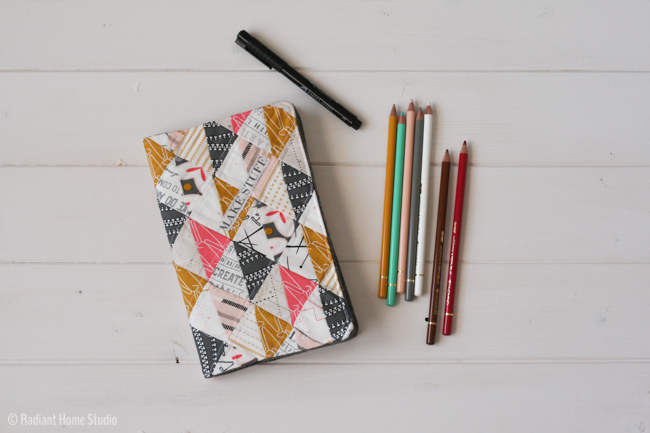 Everything I recommended for the small size will also fit into this free quilted sketchbook pattern I have designed as well!
SaveSave