I'm excited to finally share this new waxed canvas Retro Rucksack with you! I made this weeks ago, but didn't have the time to photograph it and get the pattern updated until this week.
Ever since I made a waxed canvas messenger bag for my husband, I knew I wanted to use some for my Retro Rucksack. If you haven't used waxed canvas for bags before, I highly recommend it! The wax protects the fabric from dirt and moisture, so it's perfect for bag bottoms. It has the look of beautifully aged leather when it is finished, and it continues to look great after use.
I have more information about how I use Otter Wax to coat my canvas in this post. I used about half of a large bar of wax for this bag. Different fabric absorbs more or less wax, so the amount can vary…but at least that gives you an idea.
I prefer to wax after I finish sewing. It saves wax because you aren't waxing the parts that will be caught in the seam allowances. It also brings out the character of the bag as you rub the wax in and accentuate the folds of the fabric. And you can finish sewing the bag all in one sitting instead of waiting for waxed pieces to dry in between.
If waxing sounds like too much effort, you can also find pre-waxed canvas on Etsy.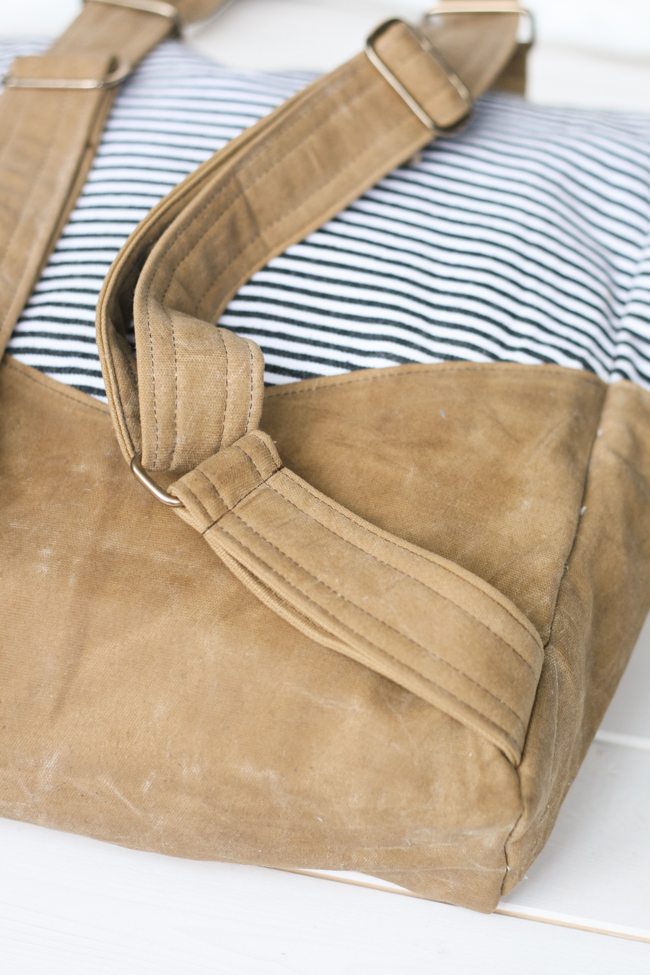 For this pattern, I made all of my straps and added the wax after doing all of the topstitching and pressing, but before sewing them into the bag. I waxed the bottom accent pieces and top strap band after completing the bag. If you aren't planning to wax the whole bag, you can protect the other fabric by using masking tape or painters tape along the edges.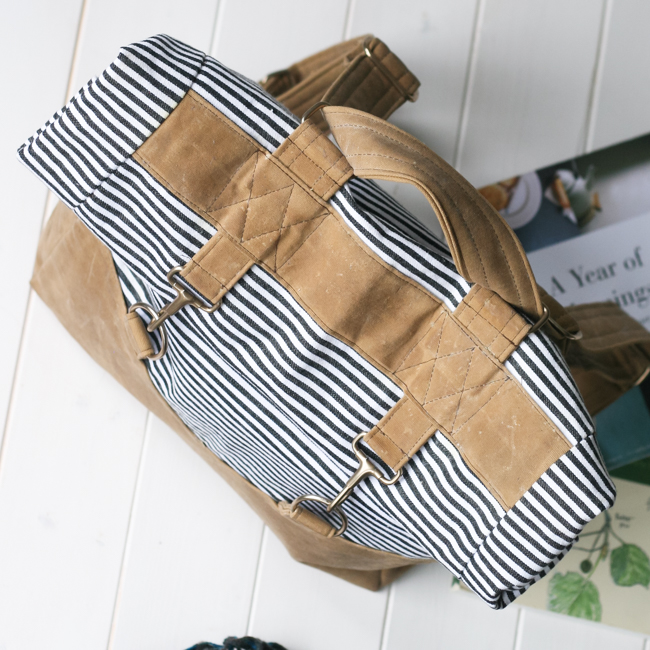 A few months ago, I updated the Retro Rucksack pattern to include a roll-top option in addition to the recessed zipper option. This version shows how the roll-top looks. I've also updated the pattern listing with these new photos and I have included a preview of one of the pattern instruction pages. Check out the new pattern listing for more information!
Here, you can see how the strap converts from a backpack to shoulder strap. You can wear it as a backpack, or as a cross body style bag. And there's actually a third option that I use, which is the short shoulder strap you get when you leave the strap adjusters in this position.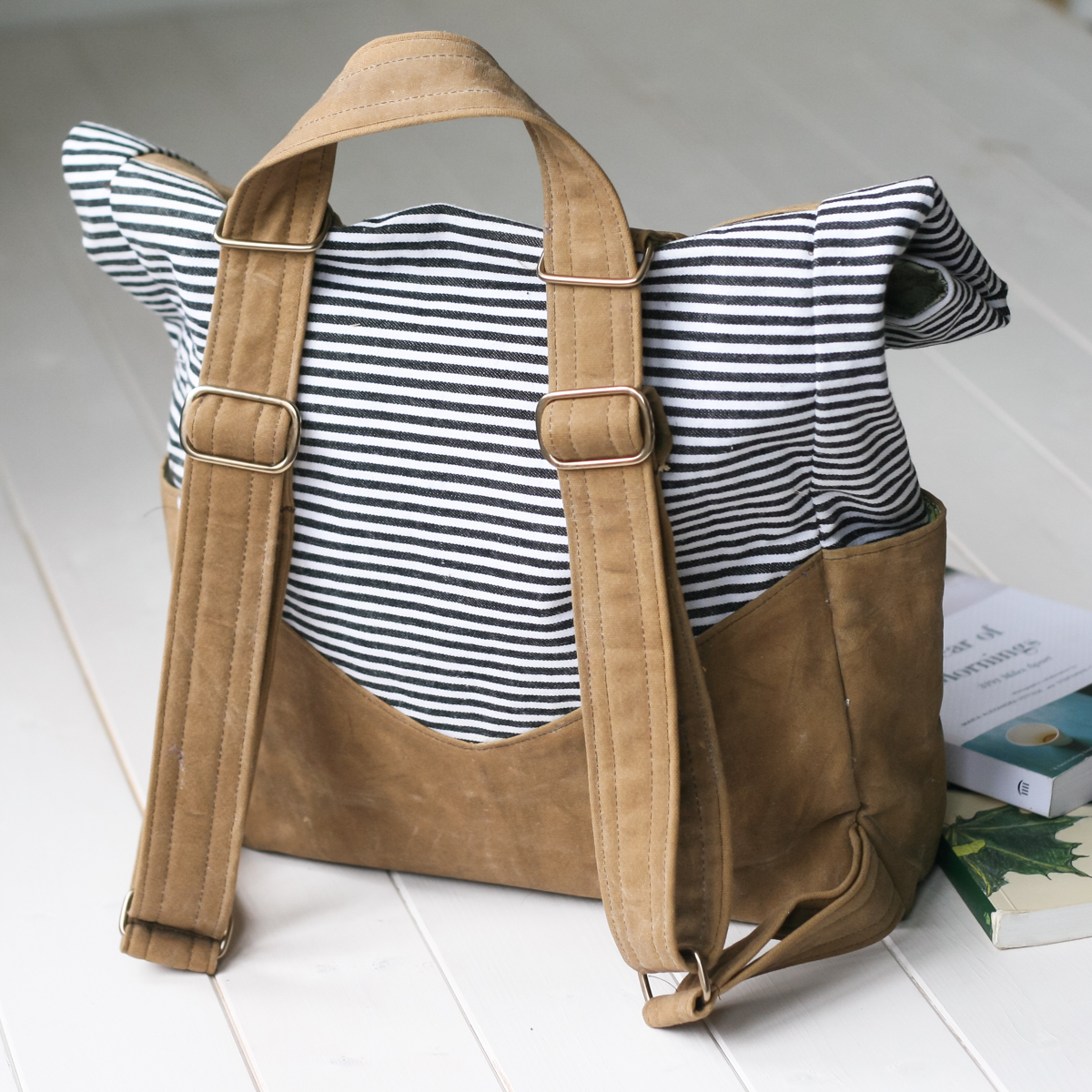 I really love how this came together with the waxed canvas! I hope it inspires you to try sewing the Retro Rucksack or to use waxed canvas in your other bag projects!
SaveSave