The Wiksten Tank has become one of my go-to patterns. It's quick and easy, and requires very little fabric.
I picked up a remnant of fabric last week that I knew would be just right for another Wiksten Tank. The remnant was barely half a yard, but for a size small cut on the cross-wise grain it was just enough.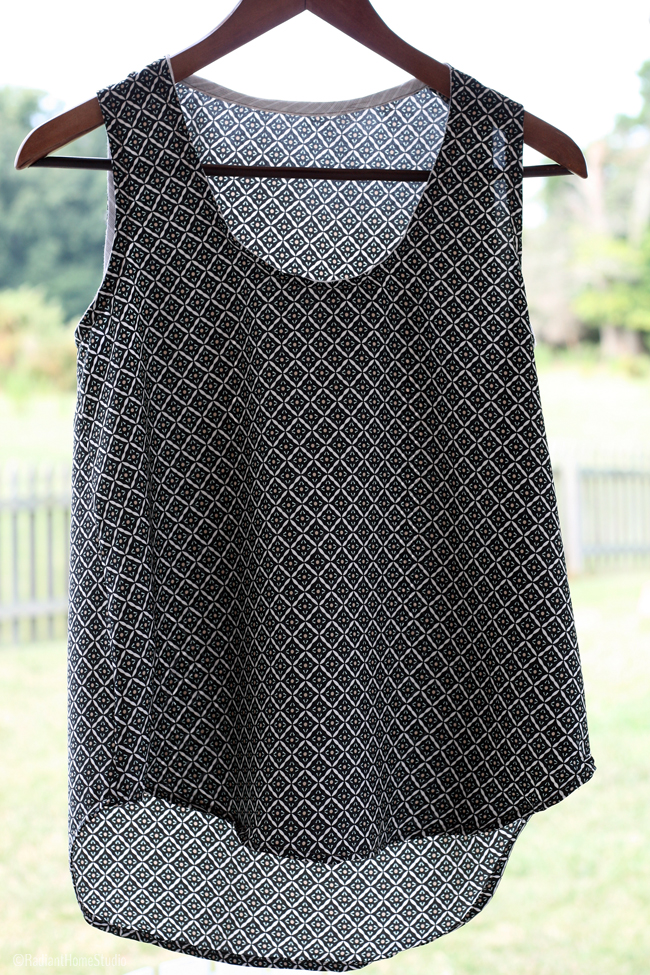 I think the fabric is polyester, though it wasn't labeled. It drapes nicely and has a slight matte finish so it was not too slippery to sew on. I used a lightweight cotton voile for the neck and armhole bindings. I think the less slippery cotton helped to stabilize the edges a bit and made the sewing easier. For the bottom hem, I needed pins about every 2 in. to keep the fabric in place.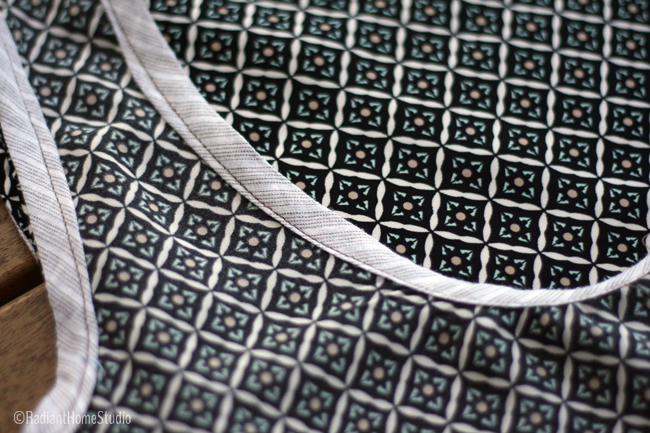 As per the instructions, the inside has a nice clean french seam that not only hides the raw edges but also stabilizes delicate fabric like this.
I'm pretty happy with how this turned out for less than $5 and an hour of sewing! I can wear it with jeans and flip-flops for a casual look, or pair it with a black pencil skirt and cardigan for a classy and polished look. The Wiksten Tank is such a great basic pattern, and perfect for layering. You can have several in a variety of fabrics and not look like you are wearing the same thing every day.
You can see a couple other versions of this pattern that I made here and here.
What are your "go-to" patterns?