I'm finally sharing my beautiful baby quilt! I've shared some peeks on Instagram, but here's the finished product and my thoughts on the half square triangle quilt pattern I used.
I wish I was a faster quilt maker. Honestly, I don't know how quilting bloggers finish them so quickly! So far, I've only made one other small quilt, and both took over a year.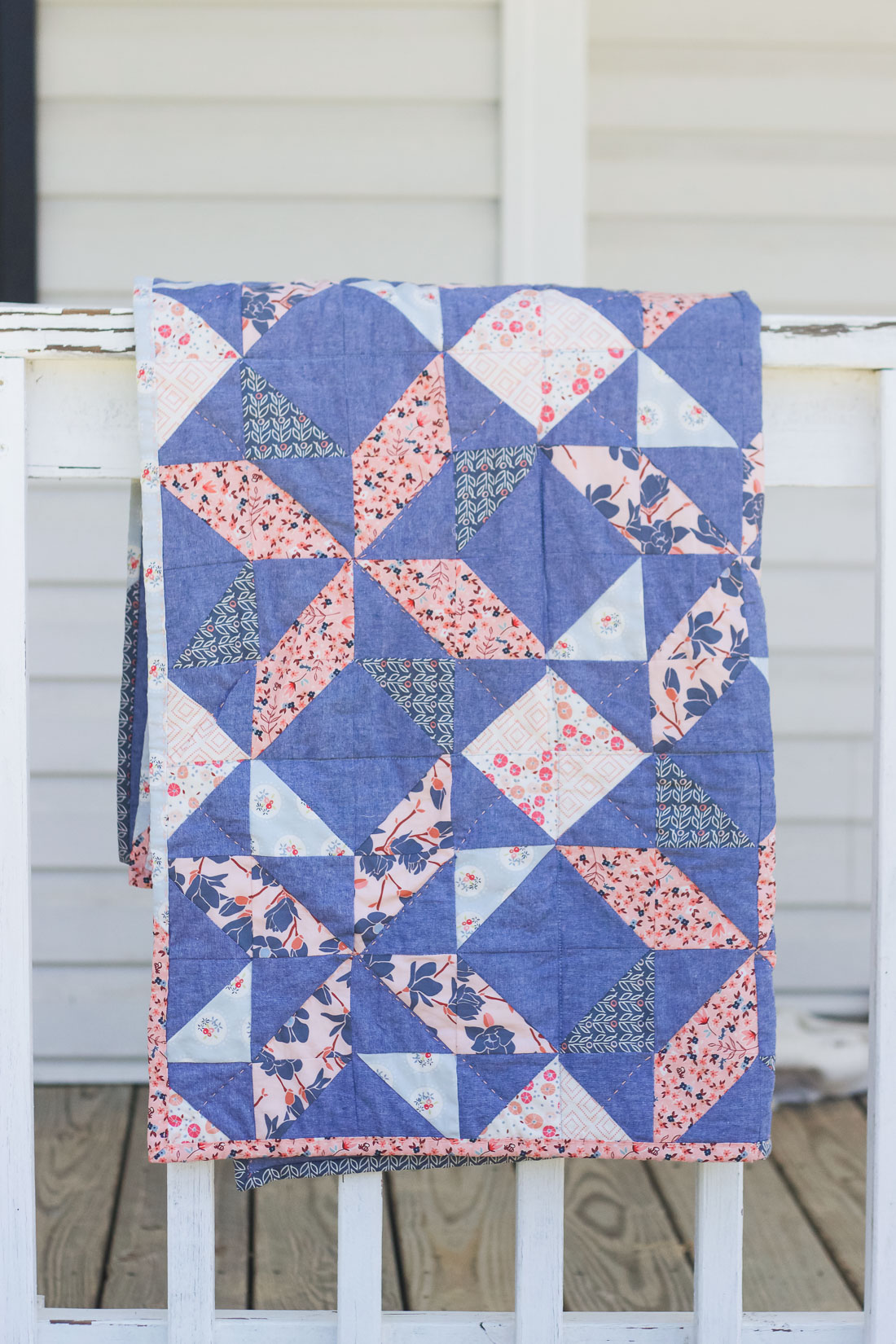 I started this one about a year and a half ago, right before my baby girl was due, and finished quilting it over the holidays. She's 18 months old now!
I received the Half and Half Quilt pattern by Carrie Actually as part of a bundle sale. It's basically an e-book with 130 block variations you can make with half square triangles. It includes a crib quilt through king size quilt. The directions were great and easy enough for a beginner quilter.
I chose a block I liked and created two coordinating blocks with Charleston by Amy Sinibaldi. I love the pink and blue color scheme, plus we've lived in Charleston before!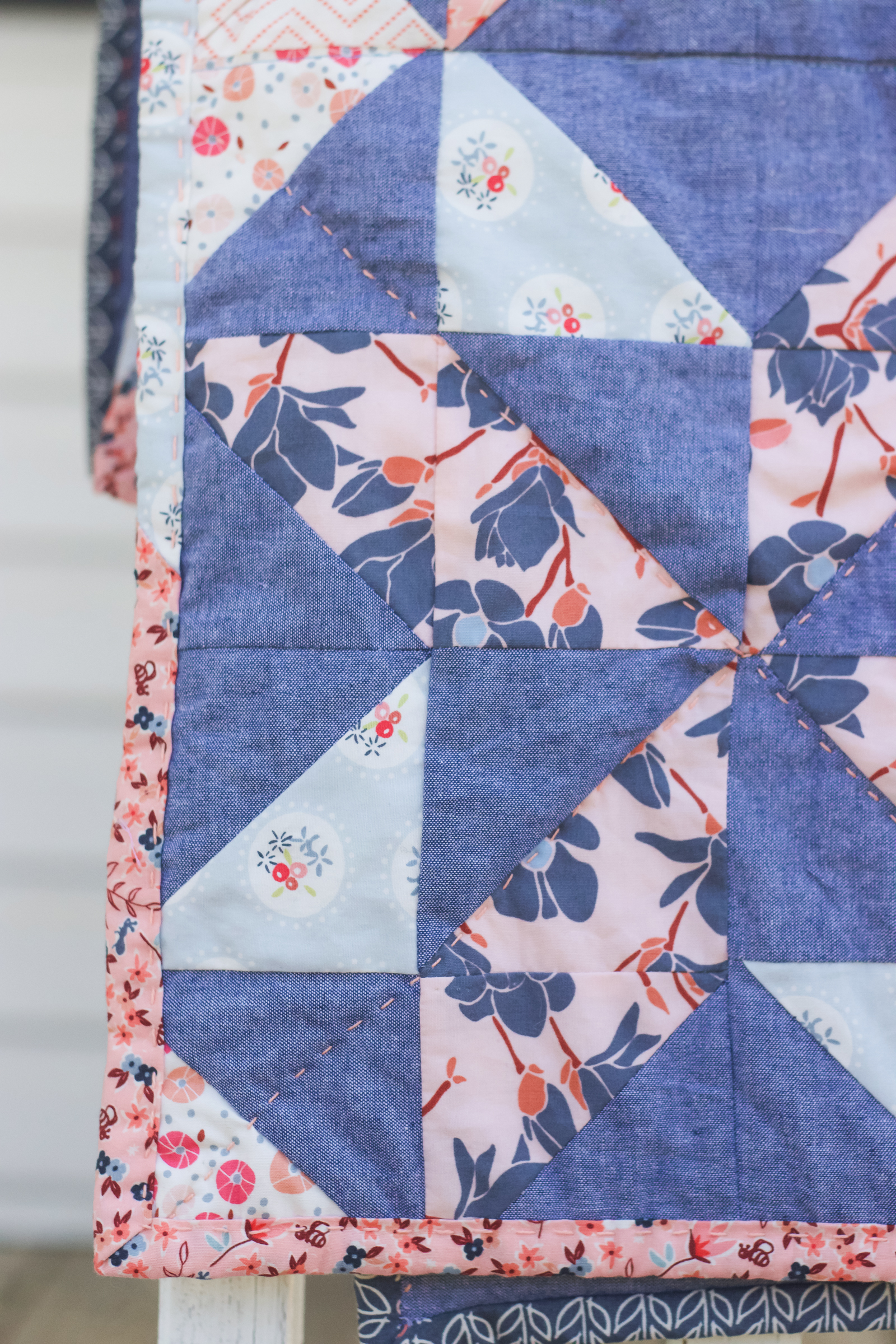 Typically, I'm drawn to quilts with big chunks of white, but that didn't seem like the best idea for a baby quilt. Instead, I used chambray as my solid.
I think I finished making the blocks in about a month. Then the quilt just sat in pieces while I was caring for a newborn. While I was debating whether to machine quilt or hand quilt, Suzy shared a video showing how she uses both together. It's not perfect, but that's the charm of a handmade wuilt, right?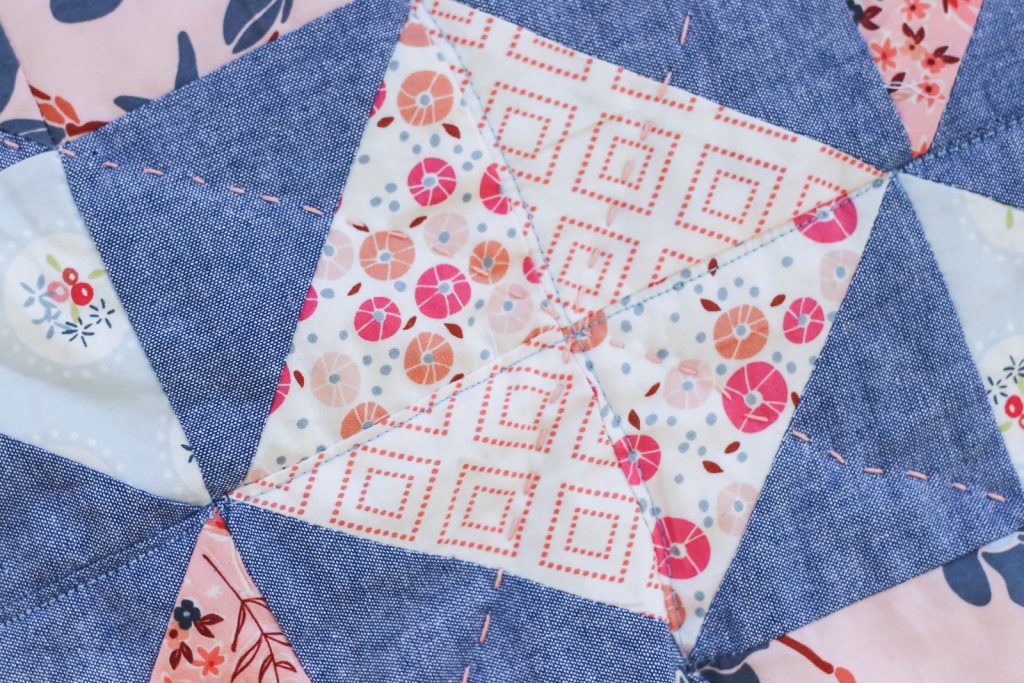 I loved the idea of having some hand quilting on a baby blanket that will hopefully be passed down, but adding on after machine quilting saved some time. I think it will be my go-to quilting method now!
Here are the finished front and back! I used some of the extra cut pieces on the back to add some interest. You can also see the quilting lines better on the back side. Vertical and horizontal lines are machine quilted and the diagonals are hand quilted.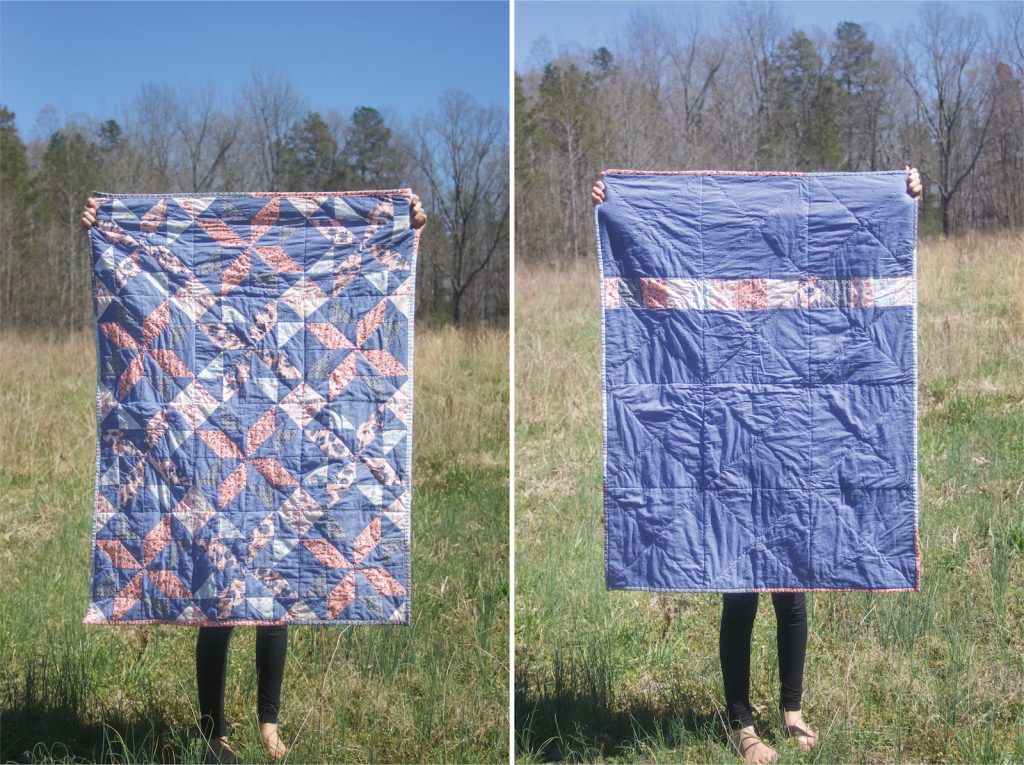 It seems to take me so long to make quilts…though it's worth it for a few special people. Maybe I get bored easily, or maybe the quilting bloggers I follow ship theirs out for quilting.
How long does it take you to make a quilt, start to finish?