For those of you that love those chocolate chip banana muffins I bring to church…good news! Now you have the recipe on a pretty tea towel!
This week I placed in the top ten in Spoonflower's weekly contest, "Mom's Recipe Tea Towels". My banana bread tea towel design is now for sale, and you can also purchase a limited edition bundle of all 10 winning designs this week only.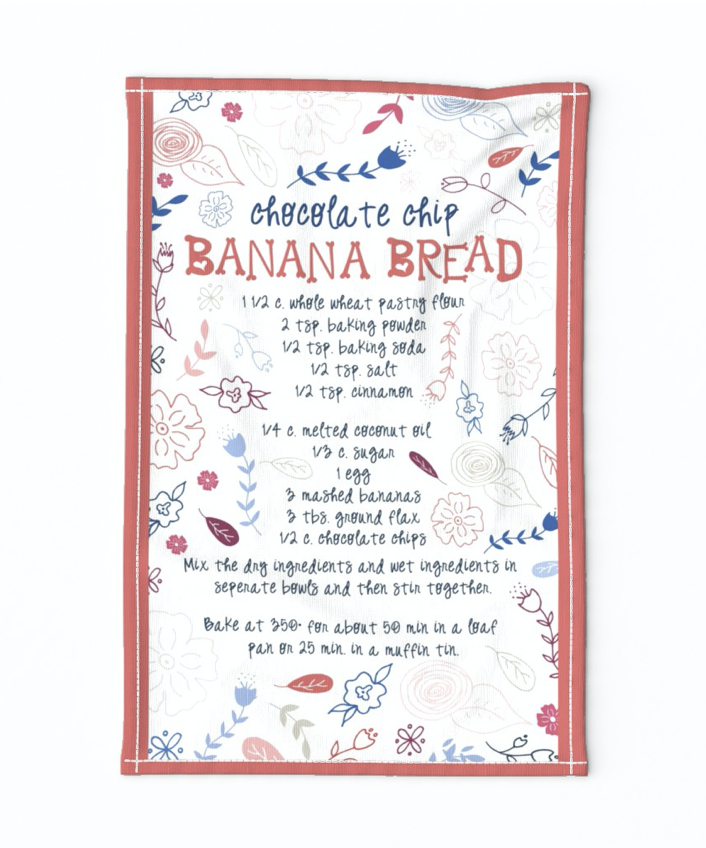 When I designed my 2014 wildflower calendar tea towel, I also wrote a tutorial for hemming the edges. It's a really simple project that makes a great hostess gift!