I've been busy finishing up my new Coastal Tote pattern. The pattern is written, but I'm still looking for a few people to test the pattern before the pattern release!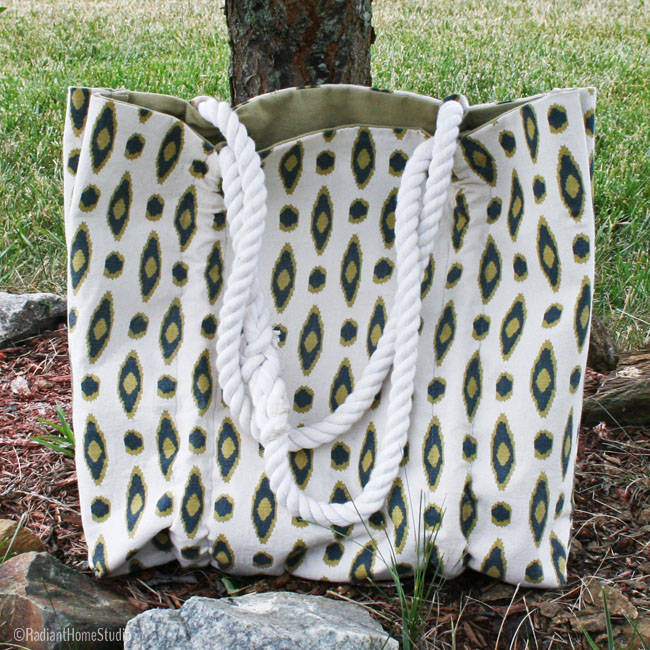 It's a large, nautical style tote bag with wrapped rope handles. It has a full-width patch pocket, which is divided into 3 sections and a small zipper pocket to keep your things organized. Carry it as an everyday bag or use it as a pool tote or library book bag.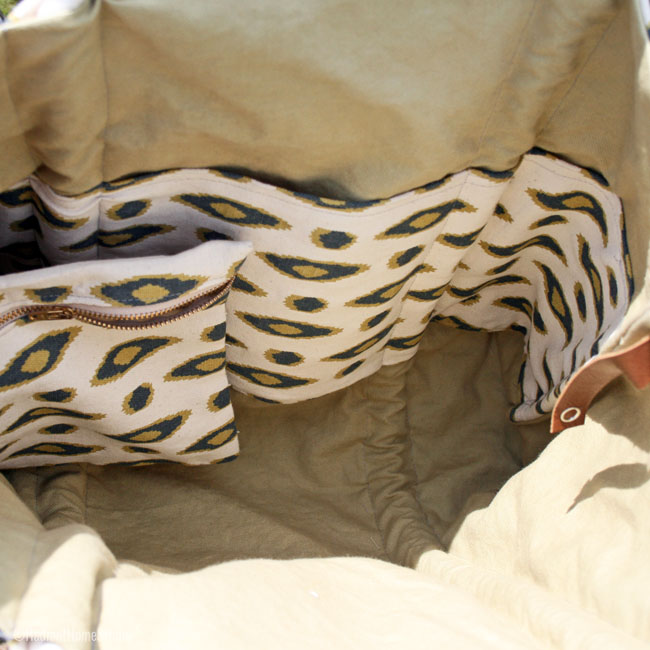 I'm looking for about a dozen people that:
• are able to complete the project by July 15th
• are able to demonstrate intermediate level sewing skills (a photo of another project…)
• can provide a clear digital photo of the finished bag
• are willing to answer a few questions about the pattern when they finish
Here's how it works:
Please send me an e-mail (sara (at) radianthomestudio (dot) com) to let me know you are interested. Please include a few sentences about your experiences, and any links to finished projects that you would like me to see.
If you are chosen, I will e-mail you a PDF pattern (for free!) which you will need to download and save.
You sew the bag in the fabric of your choice, and send a photo of your finished bag to me along with any suggestions for improvement.
And I will be very grateful for all of your feedback!
If you are not able to participate this time, but want to be the first to hear about future pattern testing opportunities you can sign-up to receive pattern testing team e-mails. No spam…only opportunities to try my patterns for free.