I signed up to participate in Kids Clothes Week last week, but I didn't get as much done as I hoped. I cut out these cropped Mini Hudson Pants for my daughter only to find that I was just a few inches short of material for the accent pieces. While I was waiting for new fabric, I made a fold over tote bag instead of more kids clothes.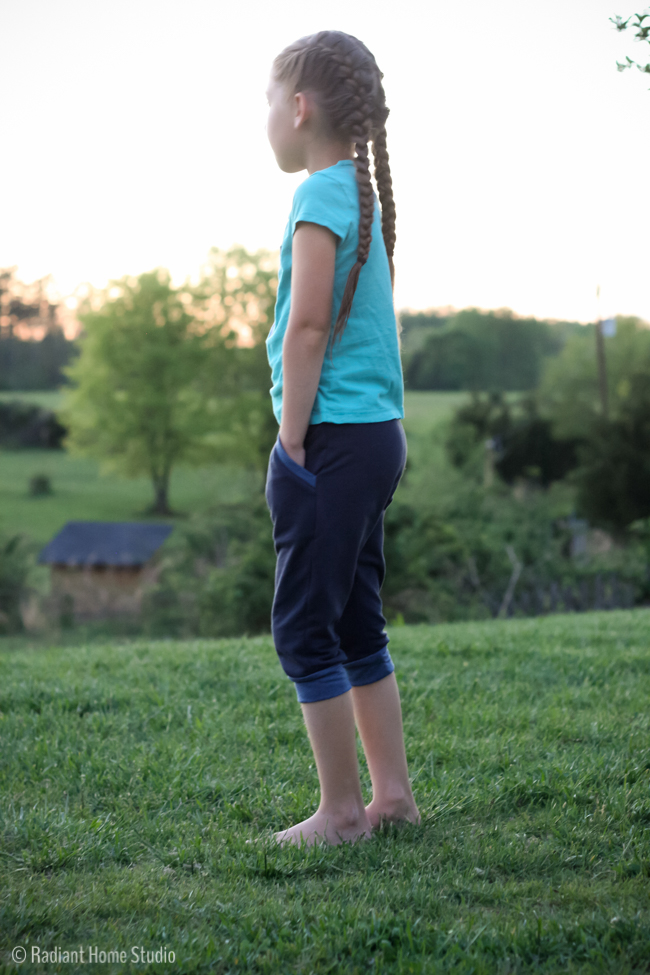 I made some Mini Hudson Pants for my toddler a couple of months ago and shared all of the pattern details, so I won't go into too much detail this time. These are a size 7, which is what my daughter wears in ready to wear clothes. I decided to try the cropped version, since the weather is finally warming up! The fit seems perfect.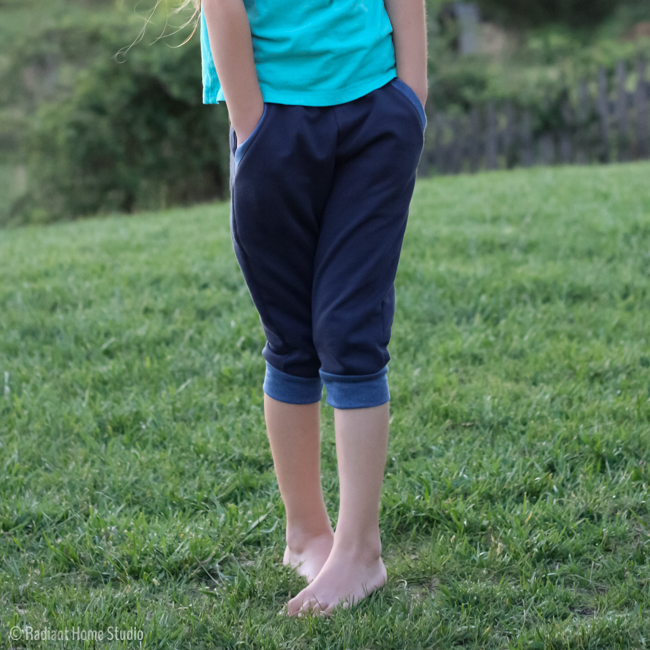 I really love how quickly these go together. I machine stitch the seams and then serge the raw edges. It might sound like extra work to do both, but I find that my serger doesn't get tight enough tension on the seam to hold the clothes together alone. I used the sewing machine to get a nice tight stitch that will hold up to the wear and tear of playing and washing. Then I use the serger to clean up the seams. Even with the extra step, I can make these in about an hour!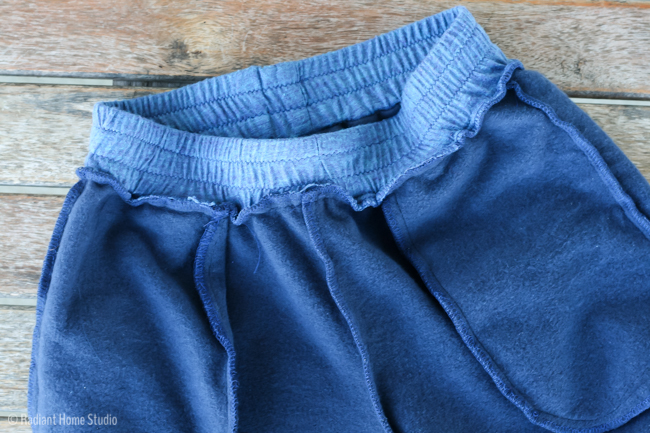 I tried making a pair for my 10 year old a while back and made the mistake of sizing up because my fabric was less stretchy than recommended. They turned out way too big. It turns out that the sizing is fine even if you use sweatshirt fleece. (Mine is from Girl Charlee, leftover from the Hudson Pants I made for myself.) I used a stretchier jersey knit for the waistband and cuffs. I do recommend that you use the correct stretch on these parts even if you use sweatshirt fleece for the main part of the pants. You'll need the waistband to stretch with the elastic.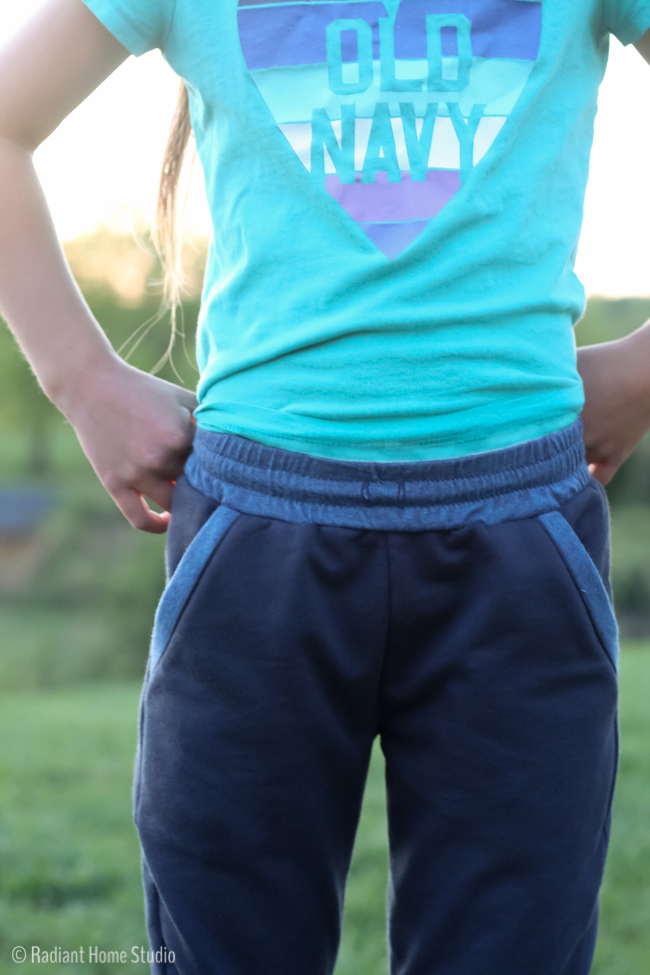 As you can see, I included the channel for the drawstring but haven't added the string yet. I do plan to add that as soon as I can get some more cording. I still love this pattern (4 versions and counting!) and can't recommend it enough!