Today I have a free Mother's Day embroidery pattern for you! It says "I'm so thankful you're my mom," which really means you can give it to your mom any time of year. It would also make a sweet birthday gift or thank you gift (because you can always thank your mom for being awesome!). But Mother's Day is next month, so it seemed good to share this embroidery pattern now.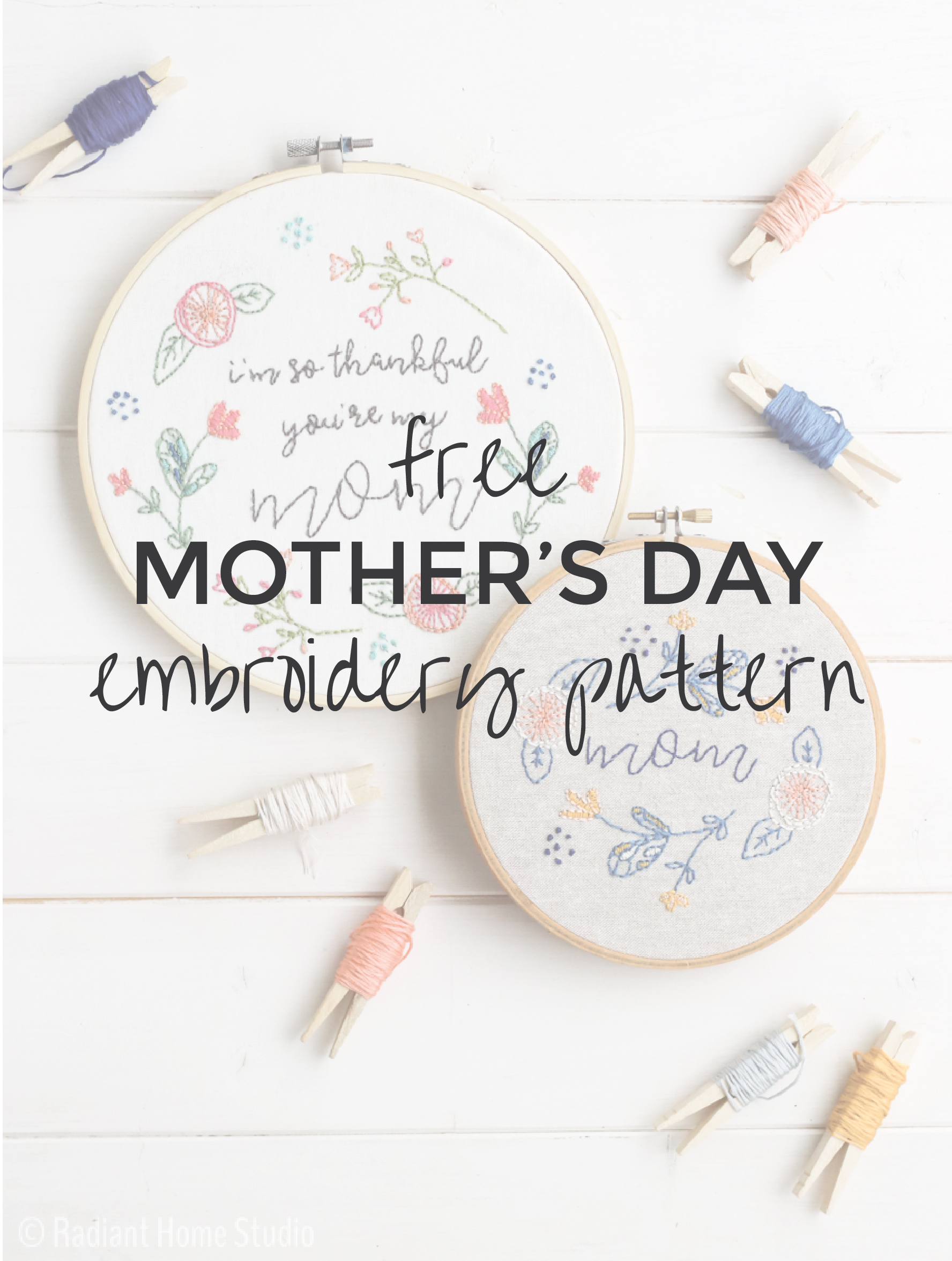 (This post contains affiliate links, which means I make a small commission for recommending products at no cost to you. Thanks!)
I enjoy making patterns that can be given as gifts to encourage other people. And who better to encourage than your mom? Plus, she'll appreciate the time and love that goes into a handmade gift.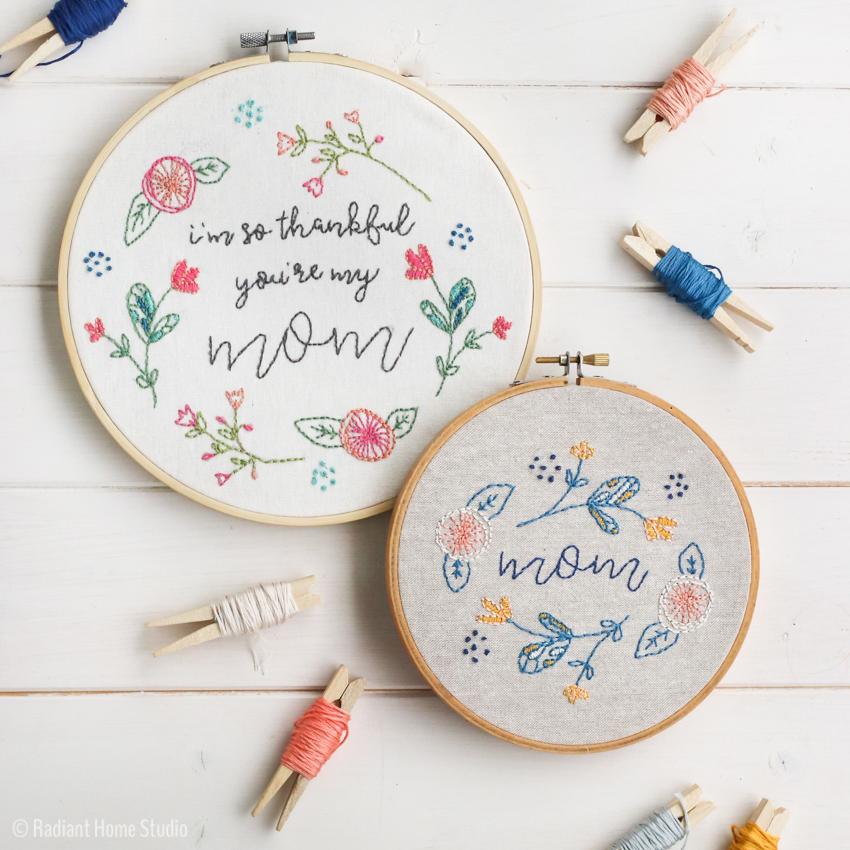 This is a full-length pattern with step-by-step photos and instructions for both a 6″ and 8″ hoop design. I've also included photos of each type of stitch and tips for finishing the hoop. I also have suggested floss colors but you are welcome to choose your own. To download the pattern, just enter your email below to get access to my free resource library. You'll receive a welcome email with a link and password. (There are also some printable planning pages, a sewing glossary, and a couple of other patterns just for my subscribers!)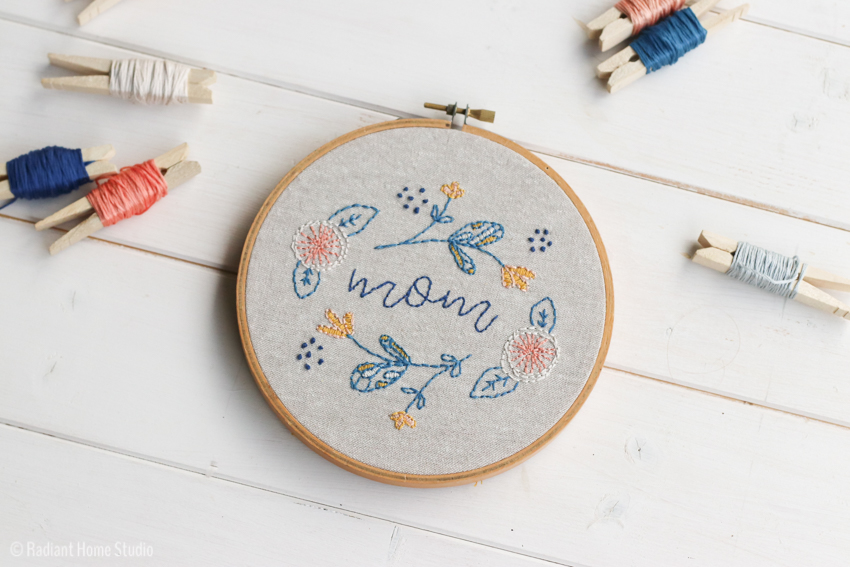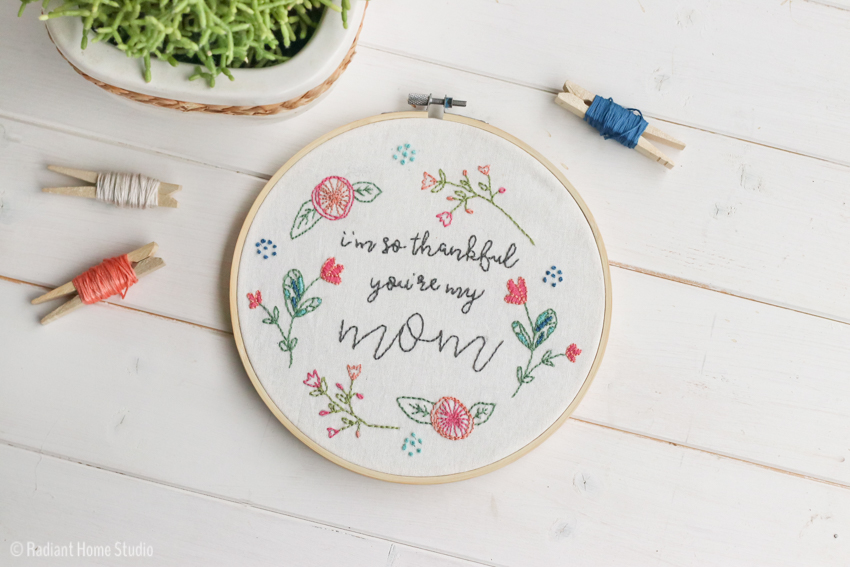 This pattern uses 3 stitches: a backstitch, a satin stitch, and a colonial knot (similar to a French knot, but easier in my opinion!). If you aren't familiar with these stitches, Mollie Makes has a good post showing the steps for each stitch and I have photos and instructions included in the pattern. These are my suggestions, but you can always simplify it by stitching all of the lines with a backstitch.

I usually just trace my pattern onto white fabric by holding it up to the window, but if you have darker fabric or fabric that needs stabilizing you might want to try some water-soluble fabric stabilizer. The pattern directions include a few transfer options in more detail.
You'll also need a good embroidery needle, about 5-6 colors of embroidery floss, a 10″ square of fabric, and an embroidery hoop (there are designs for both a 6″ and 8″ hoop).
I love to have a hand stitching project available for those moments when I'm waiting around for something. It's so much more satisfying than mindlessly scrolling through Instagram. I finished my stitching in just two days by working on it in smaller chunks of time throughout the day. If only I could make that work for sewing bags and clothes on the sewing machine!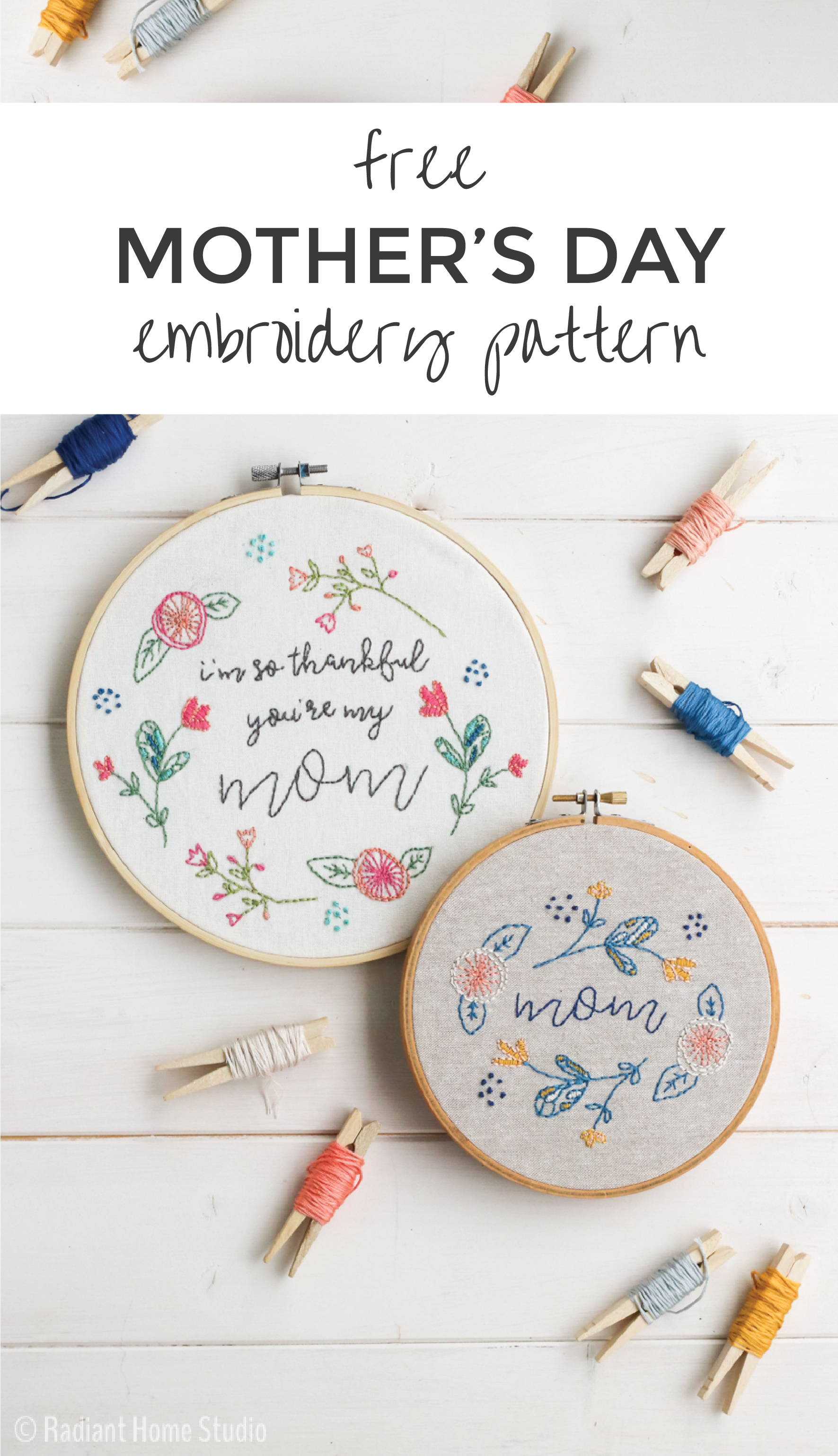 SaveSave
SaveSave
SaveSave
SaveSave
SaveSave