If you liked the stretch knit headband tutorial, check out this free mini pattern download I created!
This gives you a chance to preview my pattern layout and design before purchasing one of the full-size patterns. The headband doesn't include any pattern pieces like the bigger projects, but you can get a feel for the format and quality with this free stretch knit headband pattern.
Just click the image (or the link in the first paragraph) to open the PDF file for the pattern.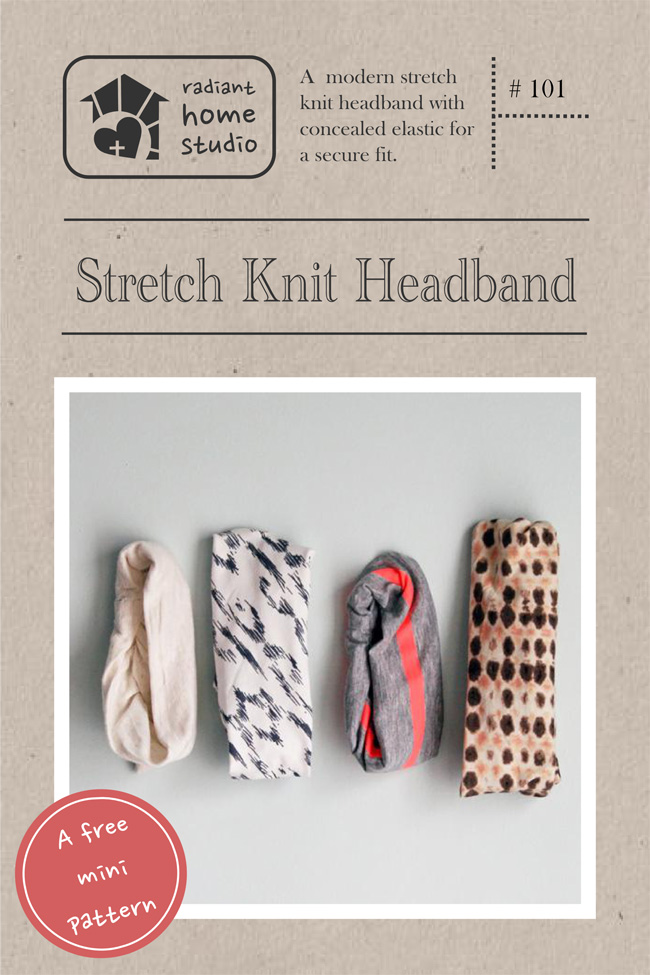 I've also made the pattern available on Craftsy.
You are welcome to make and sell headbands from this pattern (just please don't sell the actual pattern…). Enjoy!