Two exciting things to share today! I spent a lot of my summer writing sewing patterns for publication. After a few months of keeping secrets, I can finally share some of them!
Today I have a free tablet bag tutorial on Sew Mama Sew. This is a beginner level bag—no zippers or complicated pockets—just the right size for carrying a tablet or e-reader. And you can use up some of your favorite scraps. Please head over to the Sew Mama Sew blog for the full tablet bag tutorial!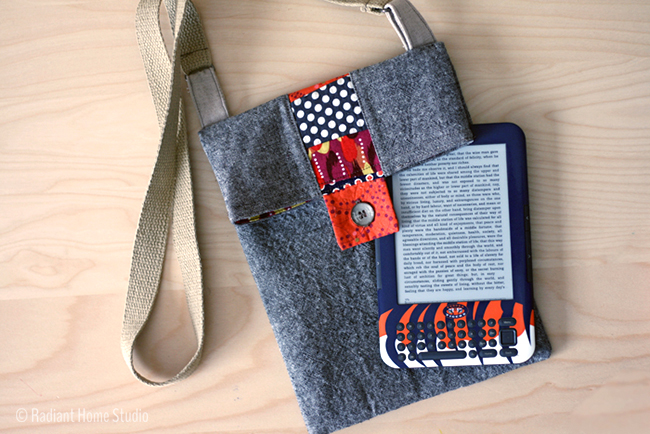 Second, I'm excited to share that I have a bag pattern available in the Winter 2015 issue of Stitch magazine! (affiliate link) The digital edition is now available, and the print issues are available for pre-order. I haven't seen the finished photos yet, so I'm in suspense as I wait for my issue to arrive in the mail. Stitch is available by subscription, or you can find the single issues at your local craft store. It's a bit more expensive than a typical fashion magazine, but you worth it when you consider that you are  getting 30 sewing patterns with it! (The pattern I used for the men's waxed canvas messenger bag was originally published in Stitch…) This issue looks like it has a great variety of projects and tutorials.
Don't forget that today is the last day to get Perfect Pattern Parcel #5!
Finally, if you would like to keep up with my latest patterns and projects, please…