I'm really excited about this waxed canvas messenger bag! I rarely sew for my husband, but when the zipper on his laptop bag tore open a couple of weeks ago he requested a new bag.
UPDATE: It's 2020 and he still uses this bag regularly! The waxed canvas has broken in very nicely and I've made some minor repairs where the straps are attached.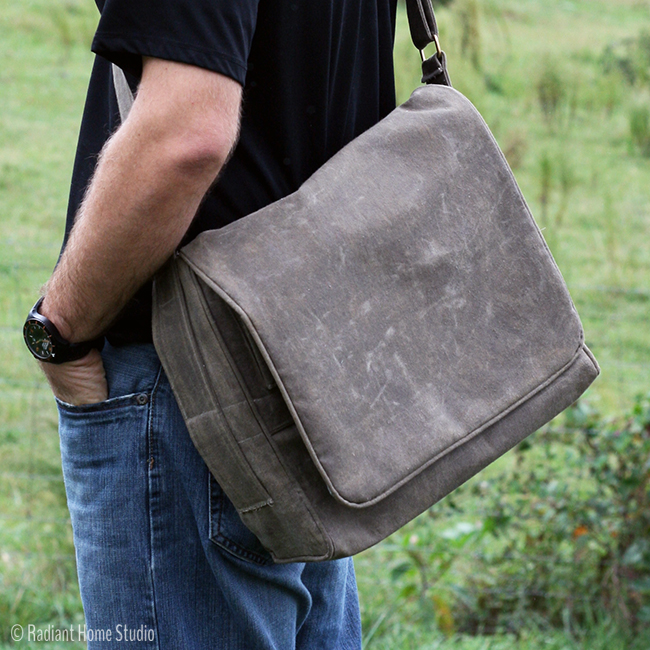 (This post contains affiliate links, which means I make a small commission at no cost to you. Thanks!)
I've been hoping to sew something with waxed canvas after seeing Laura's version of my Retro Rucksack. I had a lot more to say about waxed canvas, so I wrote a separate post sharing my tips for waxing canvas using Otter Wax. But it's the perfect fabric choice for a durable men's bag!
Since I knew I wanted to use the waxed canvas, so I kept that in mind for a couple of weeks while I searched for the right pattern; something masculine and also functional as a daily work bag.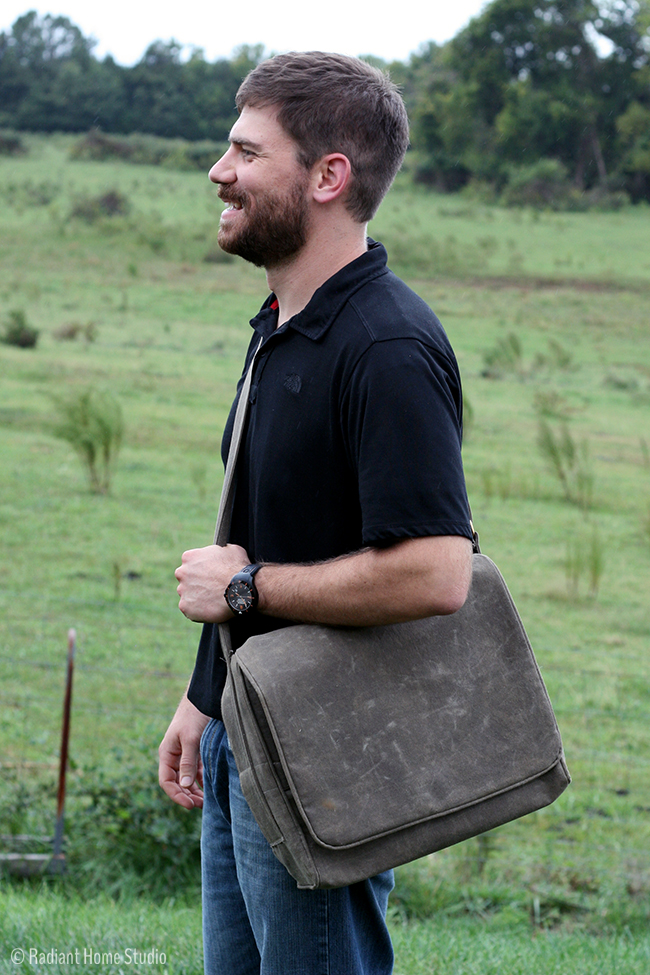 I checked out a bag sewing book from the library, Best of Stitch Bags to Sew, which included a men's messenger bag. The base of the bag was just the right size, and I was intrigued by some of the techie features (buttonholes and channels for USB cords). It had potential, so I decided to work with the base and add a few pockets and more structure.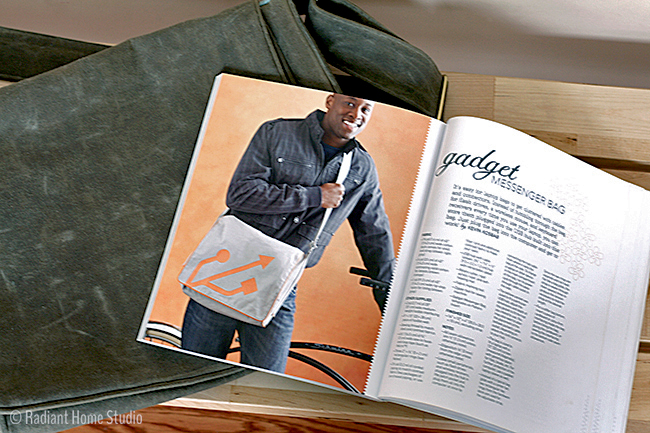 Just to be honest, this pattern was hard! Because of the limited space for illustrations in a craft book, there just weren't enough pictures and diagrams. The pattern directions were wordy and full of measurements (which happens when there aren't pattern markings to make things easier), so it took a lot of concentration to figure out where things went. The actual construction is intermediate level, but without detailed illustrations, I would only recommend it to experienced bag makers with advanced sewing skills.
Here are some patterns that are similar: Ravenwood Messenger Bag | Sawyer Satchel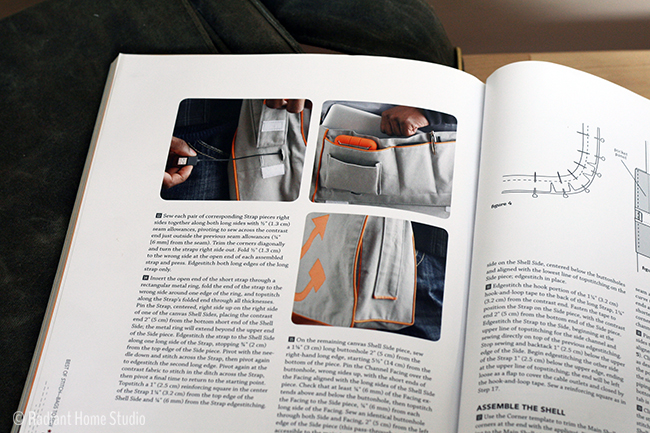 I sewed the exterior pockets as directed. They are just right for phones, pens, and other things you want to access quickly. The pattern did not have any pockets on the inside of the bag, so I added a large slip pocket on one side and an inset zipper pocket (see my tutorial) on the other side. The slip pocket has a layer of Peltex interfacing for extra support, and is just the right size for a laptop or notebook.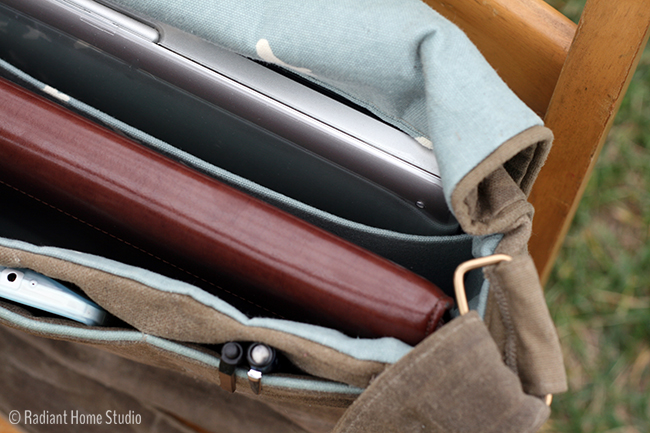 I used heavy interfacing (Pellon 809) on the entire bag—both the interior and exterior pieces—plus I added another layer of Peltex to the bottom of the bag. I've switched to using Wovenfuse and Decovel from Barb's Bags – Got interfacing? and highly recommend it for quality. The pattern called for velcro closures, but I used one brass magnetic snap in the center of the flap. A metal snap just seemed more professional and finished for a bag with brass buckles and a faux leather look.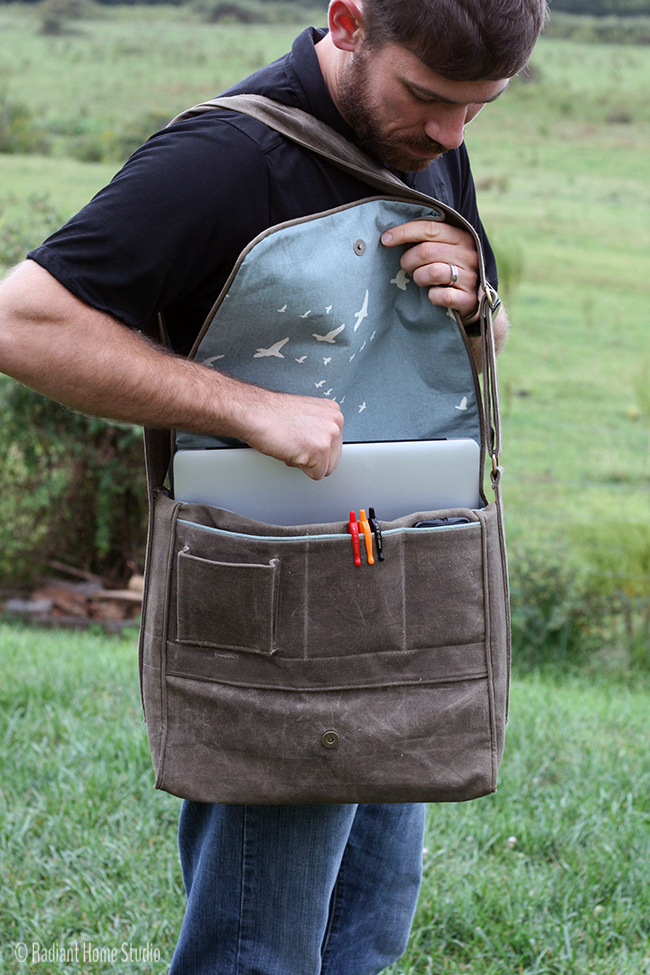 Though there are a few sources of waxed canvas in the US, I couldn't find exactly what I was looking for at a reasonable price. Morgan at Thread Theory recommended Otter Wax to wax your own fabric. So, that's what I used. The outer canvas fabric is 10 oz. canvas and the interior is Birch Organic canvas Flight in "mineral", both ordered from fabric.com. I'm really happy with the results and I will definitely be waxing more items in the future (see the Retro Rucksack I made). For those that are curious about how it worked, see my detailed post about the waxing process!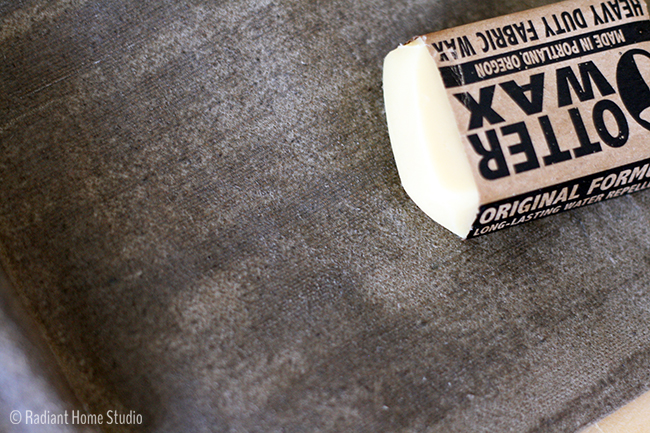 I'm also linking up over at Craft Buds for Craft Book Month. Lindsay started Craft Book Month a few years ago, when she realized all of her craft books were gathering dust on the shelf. I'm constantly borrowing craft books from the library, only to return them without having made anything. So check out the other projects people are making and be inspired to dust off your craft books and make something!