Monday, I released the Penfield Pocket Tote pattern. I'm grateful to the many testers who provided feedback on this pattern. It's a volunteer job, and I so appreciate the time and effort these ladies put in to helping make this pattern the best it can be!
I have a few to share with you today. Each tote has a distinct personality. Hopefully their bags will inspire you to make your own Penfield Pocket Tote that reflects your personality.
The first tote was made by Carrie. She used waxed canvas for the exterior and leather for the straps. I really like that this bag is mostly neutral, with a pop of fun fabric on the pocket. The waxed canvas and leather will be extremely durable!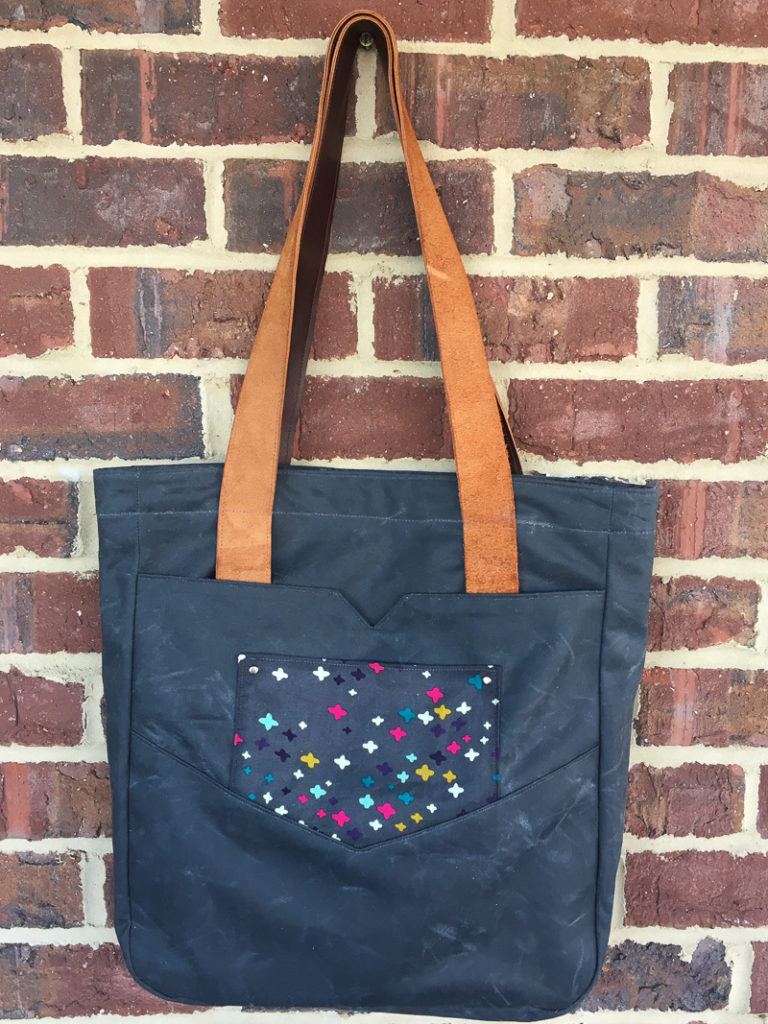 Margareth made this fun, but classic bag with faux leather and a vintage style fabric. The front pocket is a great place to display some of your favorite fabrics like Margareth did!
Chiaki made her tote with soft colors and linen. It's not only beautiful, but the stitching on the straps and topstitching is perfect!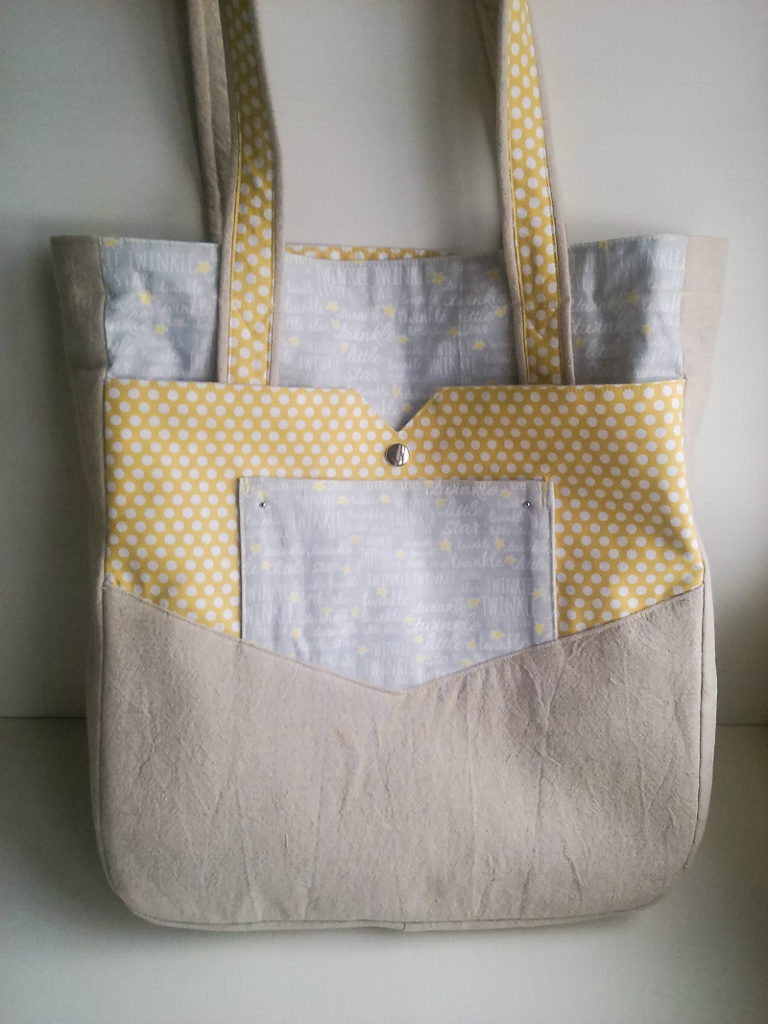 Tammy used some bright, fun fabric paired with solid black. The vinyl accents on this tote are very classy. Tammy also tested the pattern using foam interfacing. Though it isn't listed on the pattern instructions, foam will work well if you prefer a very structured tote.
Becki made her tote in coordinating canvas. She tested the bag without stabilizer for a more casual, slouchy look. This looks like it would be perfect for hauling groceries or library books!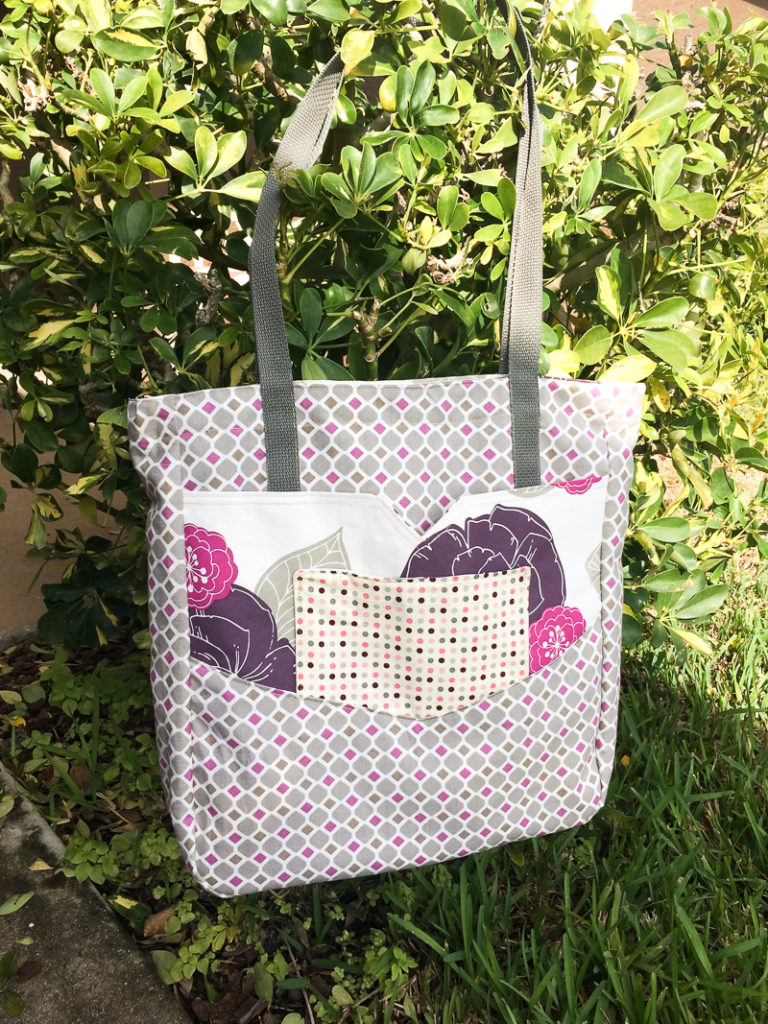 And this floral and gingham tote was made by Colleen. I love the subtle exterior with the bright lining. The contrasting fabrics in Colleen's lining really help to showcase the pockets.
As I said before, I'm thankful for all of their hard work! I hope their different bag styles get you thinking about what fabrics you would use and inspire you to make a Penfield Pocket Tote of your own!