One of the things I love about the North Pond Notebook Cover pattern is that it can be personalized for almost anyone! For Christmas, I made 2 North Pond Notebook Covers, each with slight modifications and personalized fabric choices. My 14 year old sister and my 4 year old nephew each received their own notebook cover. Few gifts are versatile enough to give to both a teen girl and a preschool boy, but both of them enjoyed their gifts.
For the 4 year old, I chose fabric with cars on it. He loves Hot Wheels and playing with cars. I looked at some other car fabrics that were brighter and more juvenile, but I chose this one because it will grow with him. My 11 year old would still be willing to carry this around without embarrassment.
I used denim for the accent pieces and canvas on the interior (just trying to use what was in my stash) but with heavier weight fabrics throughout, it was a bit bulky to sew. You can see around the edges where the thickness made it difficult to sew straight.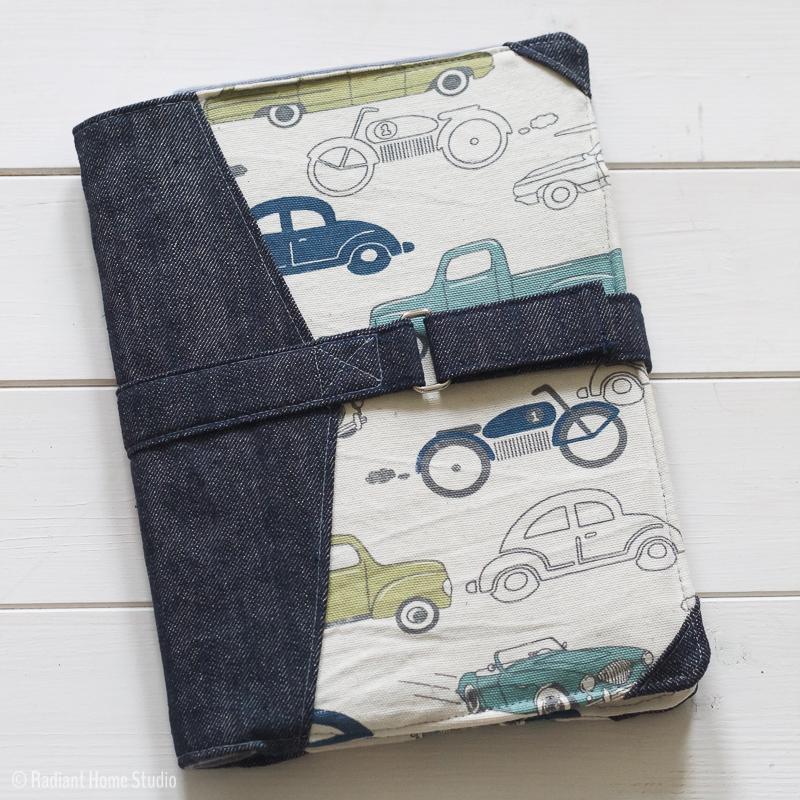 Since the metal snaps can be hard for little hands, I decided to use hook-and-loop tape for the closure.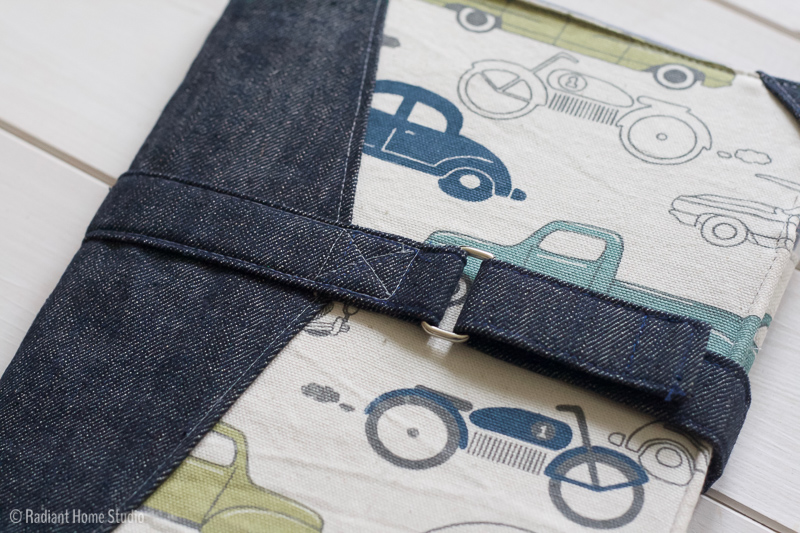 I made a second notebook cover for my teen sister, who loves pink, feminine, sparkles, etc. That made it really easy to find fabric she would like. I chose a home decor fabric with fashion scenes from Paris for her cover.
I left the binding piece off of this cover to showcase the scenes on the fabric. Adding it would have covered up most of the pink and pretty parts.
Personalizing handmade gifts for the recipient makes gift-giving fun! Though neither of these are fabrics I would have chosen for myself, they made the kids happy. I used scraps from my stash for the contrast and lining pieces, and I substituted hardware and closures to make use of what I had. The North Pond Notebook Cover is great for using small pieces of fabric and leftover hardware!
Have you made any modifications or personalized your North Pond Notebook Covers in some way? Share them on FB, Twitter, or IG and tag me! #northpondnotebookcover