I'm a huge fan of Anna Graham and her Noodlehead patterns and projects. Last year, she wrote a book called Handmade Style, which I bought and have used several times. I made a few Christmas presents for my family this year. One was the Double Zip Wallet from Handmade Style.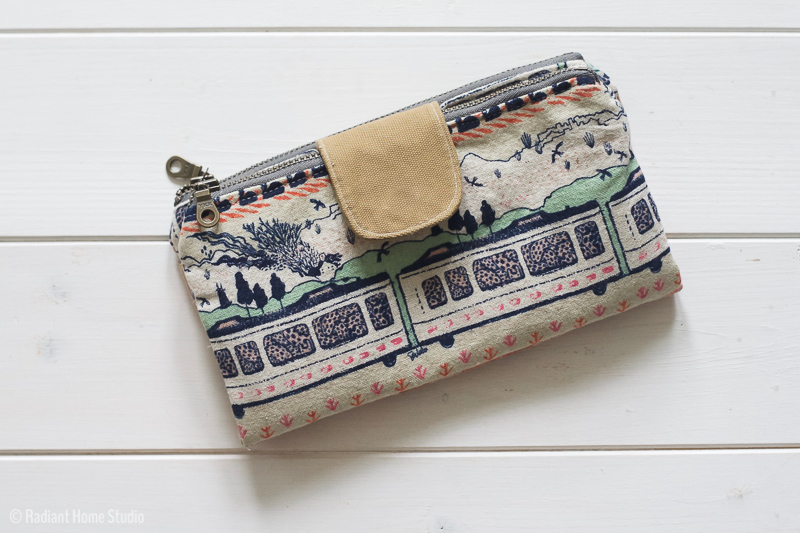 My 17-year-old sister claimed it was her favorite gift this year and has been excited to show it to all of her friends. So, if you are looking for handmade gift ideas for teens, this one is a winner!
The wallet is an intermediate project. The instructions are detailed, with helpful illustrations. Though there are some tricky parts, you can get through them by doing the next step, one line at a time. Reading too far ahead can be confusing until you see what you have in your hand.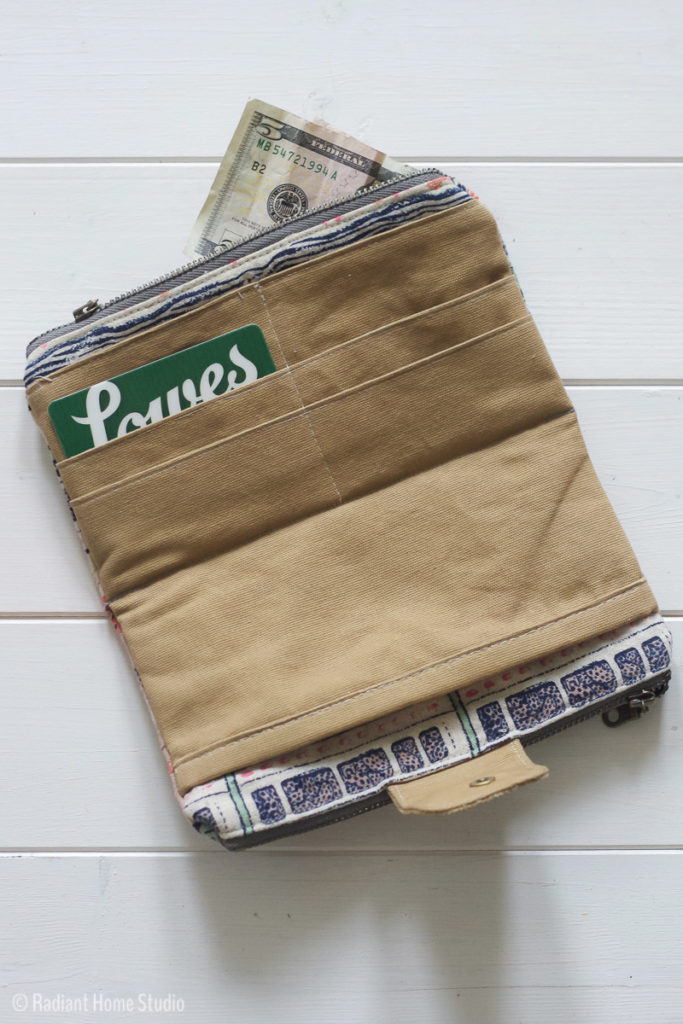 I definitely underestimated the time this would take. I planned to make it in a couple of hours, but it took closer to 4 hours. I'm sure the 2nd time around would be faster, but don't underestimate it as a "quick and easy" project. I also had some measurement problems with the card slot piece. I'm sure I must have made a mistake somewhere, and ended up cutting out a second piece with different measurements. When I compared what I had with the finished photos, they didn't match up. I ended up improvising to get it the "right" size. It still doesn't look quite like the photos, so maybe I folded the card slots the wrong way?
I used Cotton & Steel Tokyo Train Ride Canvas for the main part of the wallet and accented it with brown canvas. The weight of the two canvases together felt a little bit thick for this project, especially in the zipper corners. Anna recommended canvas for the lining but used quilting cotton for the exterior.
The Tokyo Train Ride fabric is very pretty for a wallet, but it's also a one-way design. I knew the fabric would be "upside-down" on the back of the wallet but decided to use it anyway. If you care about that sort of thing, choose fabric without a one-way design.
Overall, it was a fun and successful gift! Now that I've put one together, I may try another one with some lighter weight fabric to see how it goes.
And I highly recommend the Handmade Style book for all of its other projects. I rarely buy craft books, but Anna's patterns are really usable and well-organized–well worth the investment.
For more Double Zip Wallet inspiration, check out these three made by the staff at Fancy Tiger Crafts, and these two made by Anna!
What were your most successful handmade Christmas gifts this year?
Sharing this one over at Sew Can She!