I'm so excited to release my new pattern today–the Retro Rucksack!
UPDATE: This pattern has been fully updated and redesigned in 2020!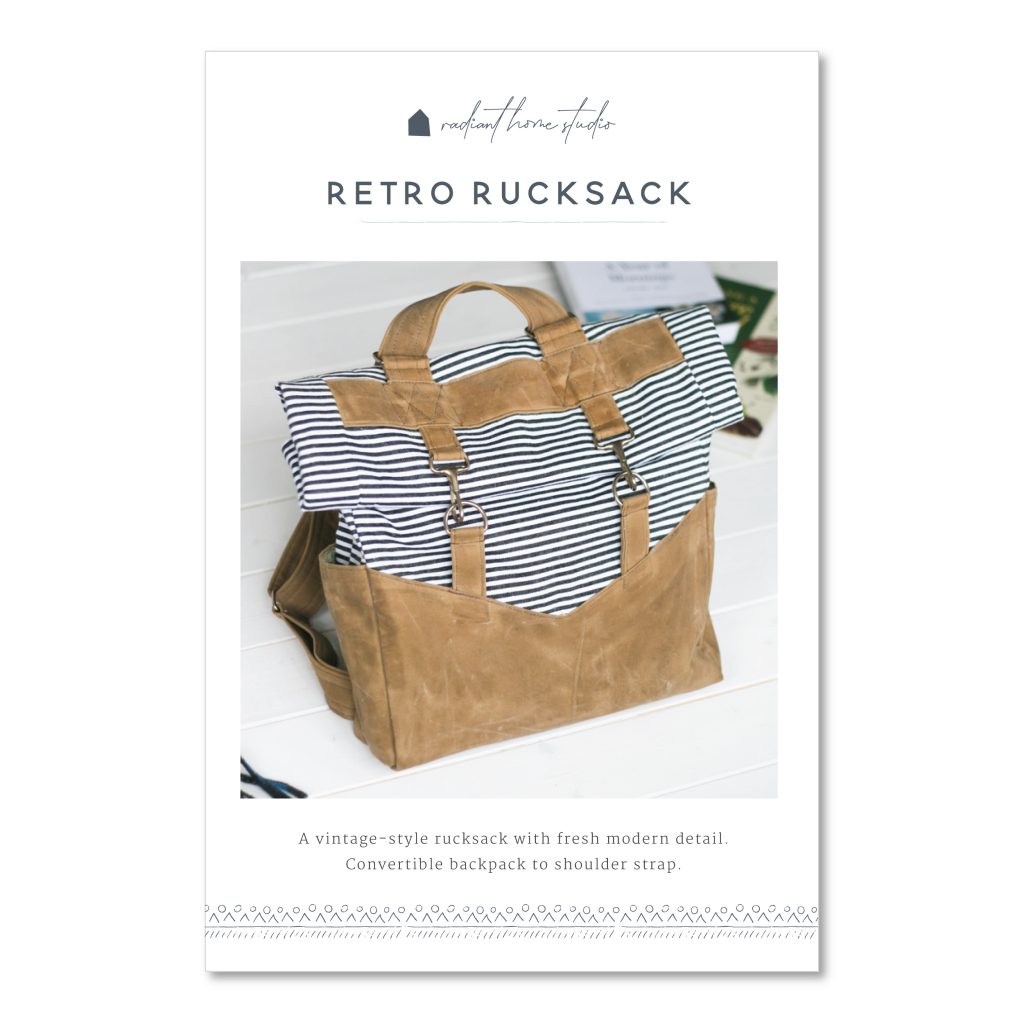 I've been testing and tweaking this bag for many weeks. My pattern testers were amazingly patient and helpful. I am very grateful for all of their questions and feedback. Nearly every question and suggestion they had made it into the final pattern, which will now benefit all of you!
As a mom, I find the convertible straps on this bag to be extremely practical. I can carry two kids and my bag across a parking lot without worrying about dropping my bag or the kids! It's also big enough to fit a few essentials, like diapers and wipes, without looking like a diaper bag.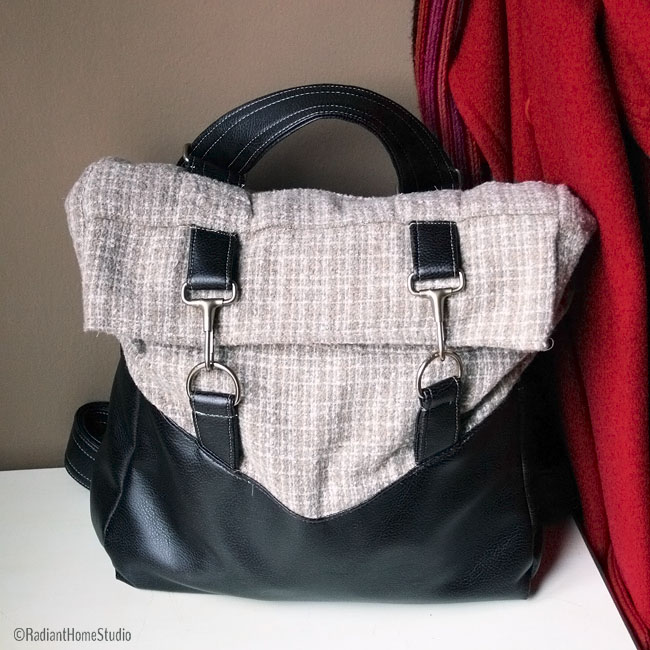 I carried my (faux) leather version on a trip to Europe and loved the different carrying options while navigating airports and train stations. With a recessed zipper and buckle closures, I knew my things were safe when I carried it on my back, even though it was out of my sight.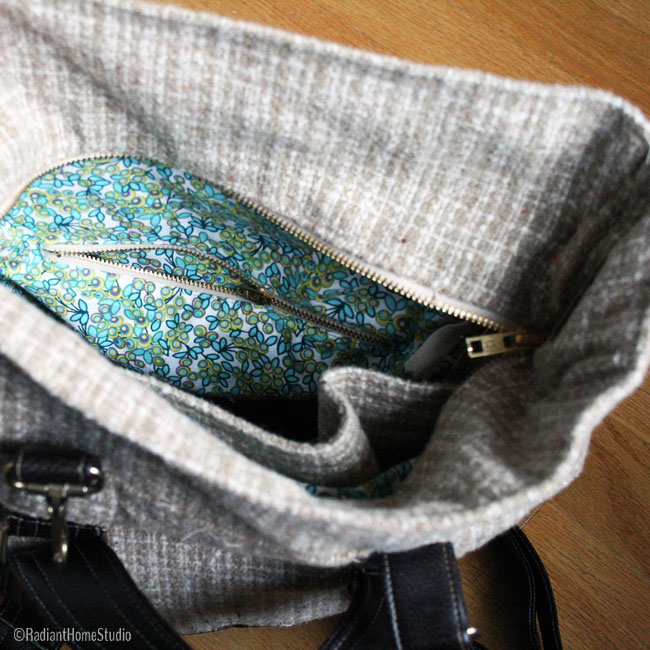 For students and business women, I designed the bag to accommodate a 3-ring binder or folders filled with letter-sized paper. You can also fit your tablet in the reinforced interior patch pocket!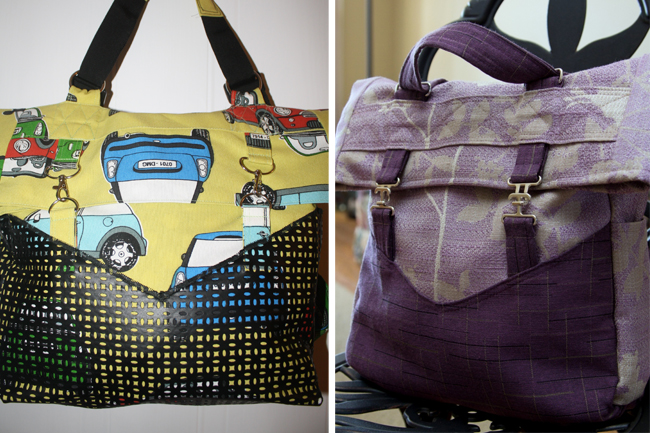 Retro Car Rucksack by Amanda | Purple Rucksack by Jacqueline
I have labeled this pattern as "intermediate", mostly due to the zippers and the number of layers that must be sewn through. However, I have provided thorough instructions and extra tips for beginners. A couple of my testers that did not consider themselves intermediate sewists yet, still produced lovely and functional bags! Confidence and persistence go a long way, so I encourage you to try it!
Upcycled Overalls Rucksack by Anne
Buy the Retro Rucksack pattern here.
And when you finish your bag, share it and tag me in IG @radianthomestudio and #radianthomestudiopatterns.