Buy the Retro Rucksack Pattern here!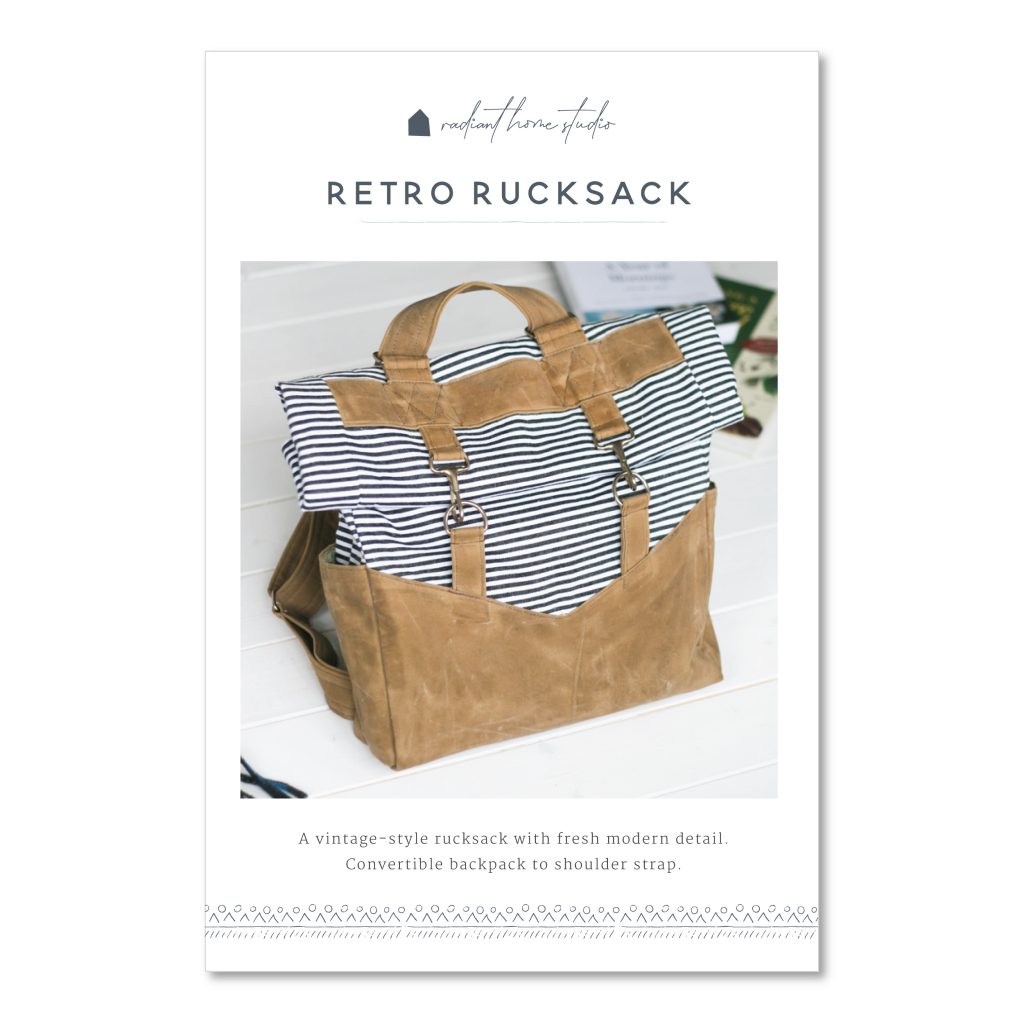 I knew these ladies were talented, but I've been blown away by the bags they have made. I hope you will visit their blogs to browse their beautiful pictures and stick around to be inspired by their other projects…
Today, Courtney is kicking off the tour with her classic ticking stripe rucksack at Sweeter Than Cupcakes. While Courtney stays busy at home with her little girls, she also shares her sewing, crafting, baking, and party planning fun on her blog. She makes lovely dresses for her girls, sews modern clothes for herself, and takes beautiful photos of them all. She has a page full of crafty tutorials and a page of yummy looking recipes that you won't want to miss!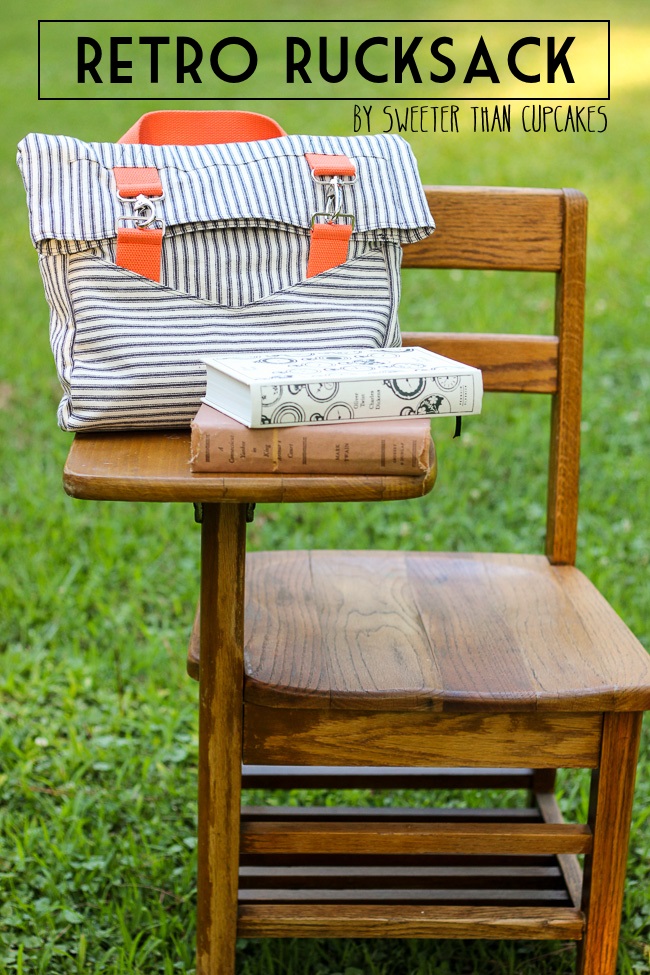 And I'm second on the inspiration tour today, sharing a sporty version of the Retro Rucksack. It's made with nylon canvas, which is water resistant and sturdy, similar to backpack fabric. I've been planning this version in my head for months, knowing that the bag would have a completely different look with sporty fabric and closures.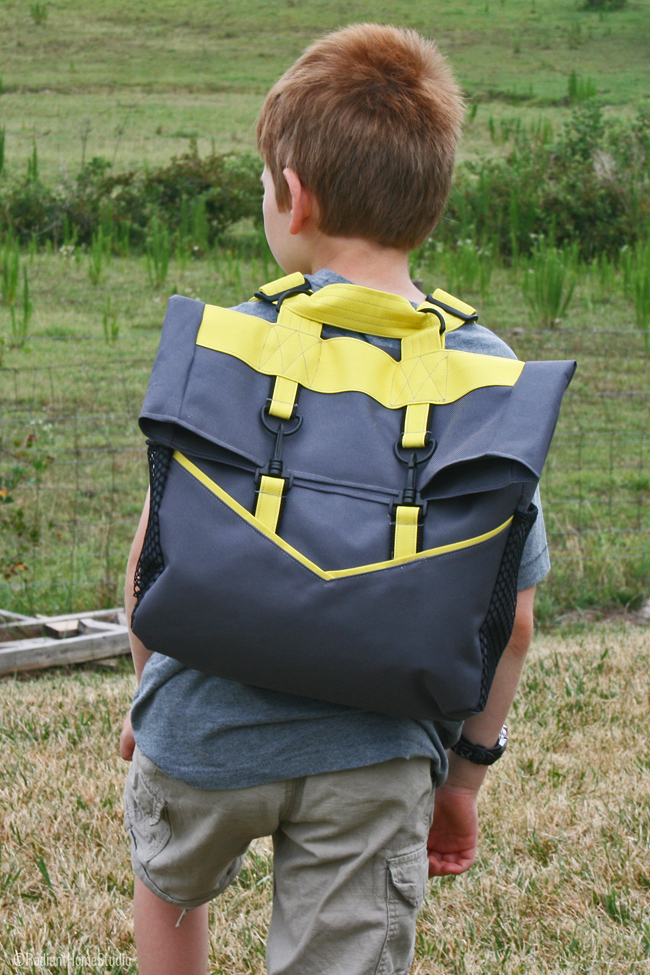 It worked as well as I envisioned, and I hope you can see how versatile this pattern is with a different type of fabric and buckles!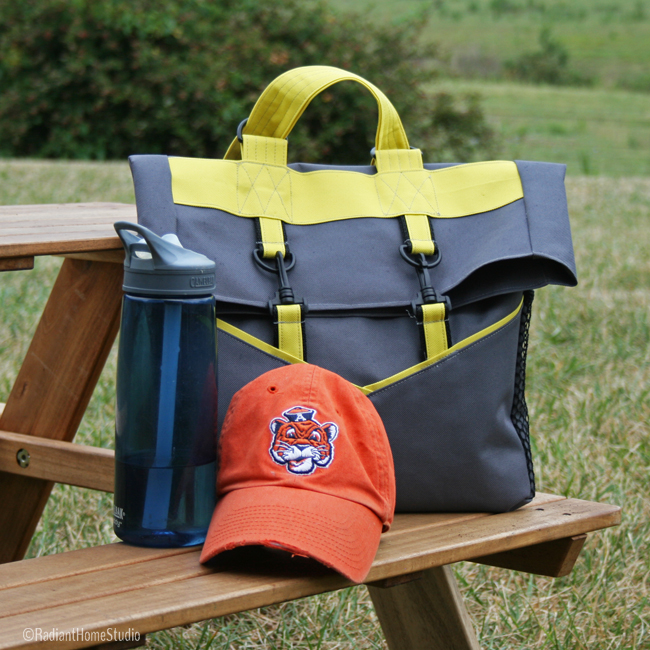 Instead of using a contrasting fabric for the bottom of the bag, I used the same fabric and I added flat piping to the seam to highlight the chevron shape. I also used the yellow fabric to make stripes along the nylon webbing to add more color and interest.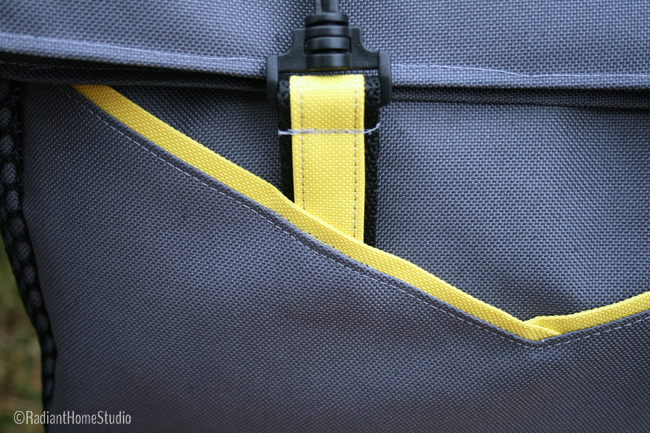 I used black mesh for the side pockets to add another sporty detail. One way to further modify the bag would be to cut the mesh pocket piece a bit wider and use fold over elastic to bind the top. With the elastic and extra fabric, the pockets could accommodate a water bottle. (The new redesigned Retro Rucksack includes larger side pockets!)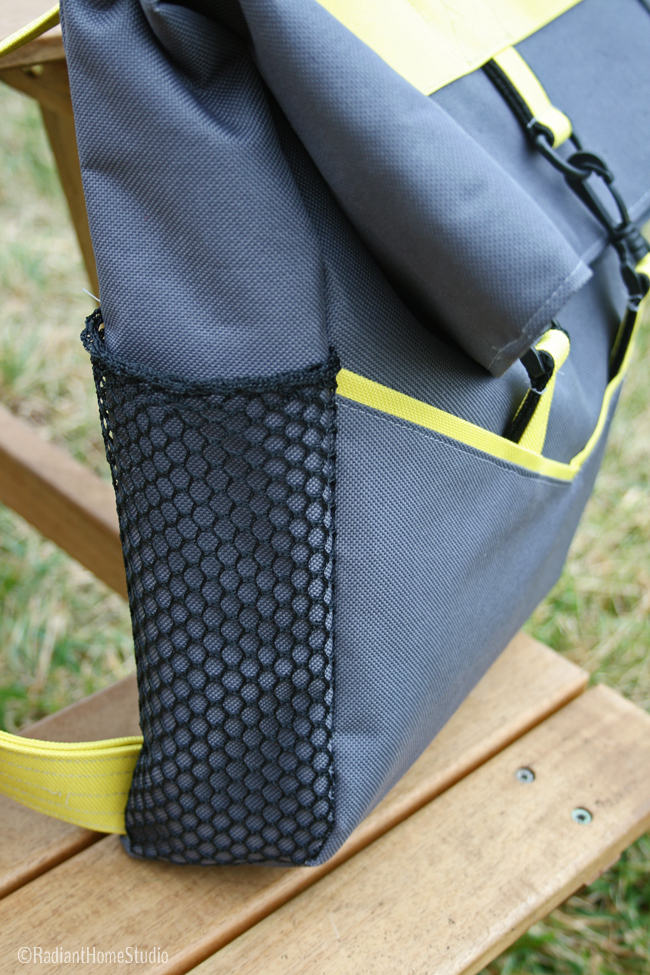 I used a bright ripstop nylon for the lining, which makes the entire bag water resistant and durable. The nylon is difficult to sew around the zipper. It slips and slides and frays! I did use some interfacing to keep the fraying down, but despite my best efforts I still had some fraying around the end where the interfacing wasn't fully bonded. I just made a stylish little patch to cover the problem.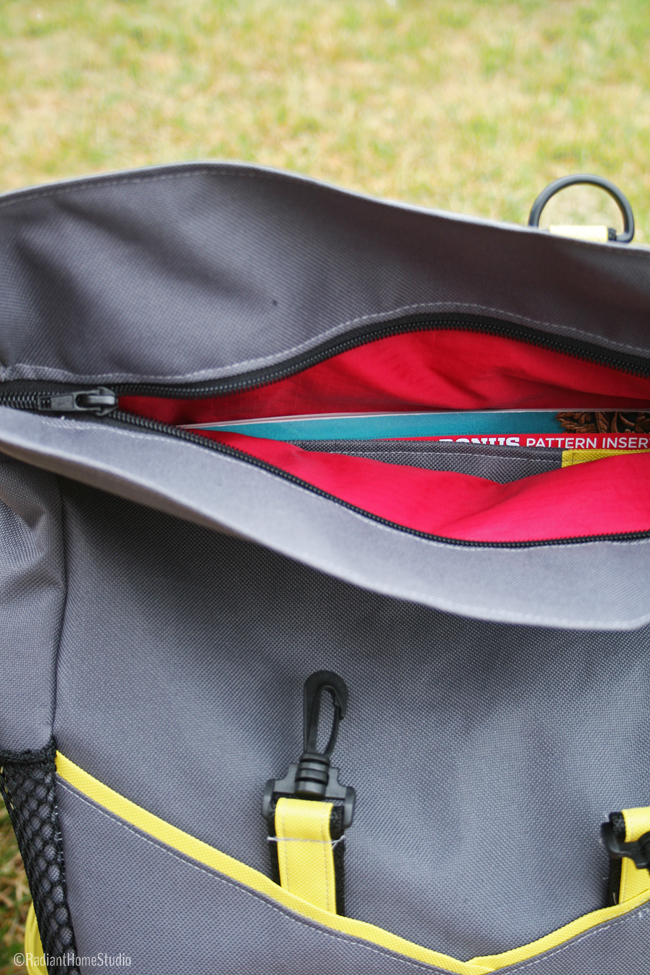 I made the interior patch pocket mostly gray with a yellow stripe on one side. You can see it peeking out just a little. I also used a sport zipper, which has two pulls and allows the zipper to open from either side.
to keep up with what the others have made!
Retro Rucksack Inspiration Tour:
Monday, July 14th
Radiant Home Studio || Sweeter Than Cupcakes
Tuesday, July 15th
Quarter Incher || Dandelion Drift
Wednesday, July 16th
Glitter + Wit || EmmylouBeeDoo
Thursday, July 17th
Casa Crafty || Made By Sara
Friday, July 18th
SewVery || Raspberry Sunshine
Saturday, July 19th
Mia's Creations || Behind the Hedgerow