We've been busy buying a house and trying to get moved. The new house is just across town, so we have a few weeks to get things painted and updated before we move in. If my posts are more sparse than usual, now you know why! Hopefully, I'll be back with renewed creative energy, along with some home and do-it-yourself projects in addition to the sewing posts.
We owned one other home for a short time because it was better than the available rentals. Besides that little duplex, this is the first home we've owned and the first space space where I have had complete creative freedom. I hope I can share some of my ideas here as I work to make a cozy, modern, handmade home.
It's time for another tote bag upgrade post, but between the move and a poorly timed Memorial Day volleyball jammed thumb incident, I'm not really on schedule this month. I'll have another one soon…
In the mean time, I have a post over at the Oliver + S blog to share with you! Before I injured my thumb, I finished a Sashiko stitched Hide-and-Seek Dress. I'm sharing my process and some tips for adding Sashiko to your kids clothes.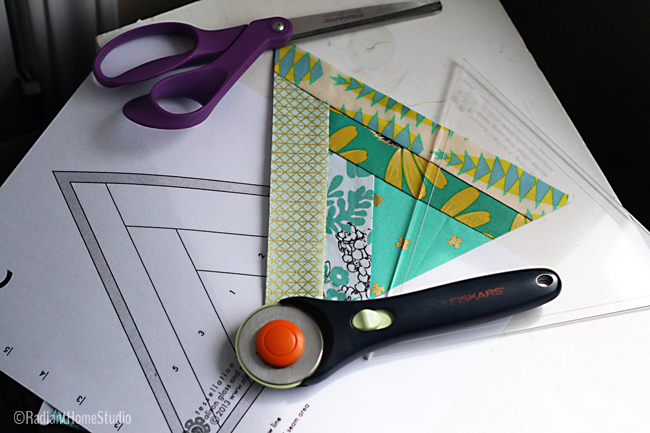 Also, my paper piecing tutorial was featured in a "new-to-me" digital magazine called Kindred Stitches. The June issue is all about quilting. You can download a free issue on their website, if you would like.