A few months ago, I wrote a little review of the book Felt Sew Good. I bought it for my 8-year-old for Christmas. Since then, she has made dozens of gifts for her friends, starting with the smaller projects and working her way up. We have several pretty felt birds decorating our shelves, and many of her friends have received little felt animals and woven heart pouches as she has had time to make them.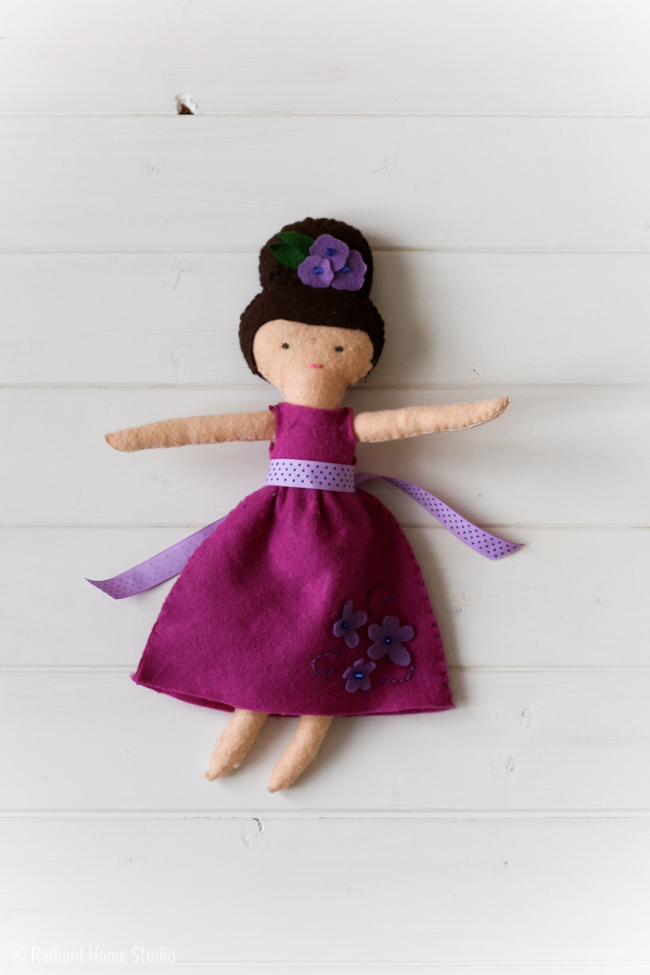 (This post contains affiliate links, which means I make a small commission at no cost to you. Thanks!)
A couple of weeks ago, she decided to tackle one of the bigger projects—a Darling Dollies felt doll. It was beautiful when she finished and I'm so impressed with how well she managed on her own. I helped with a small bit of stitching around the hair, and I added the face. Other than that, she did everything else on her own!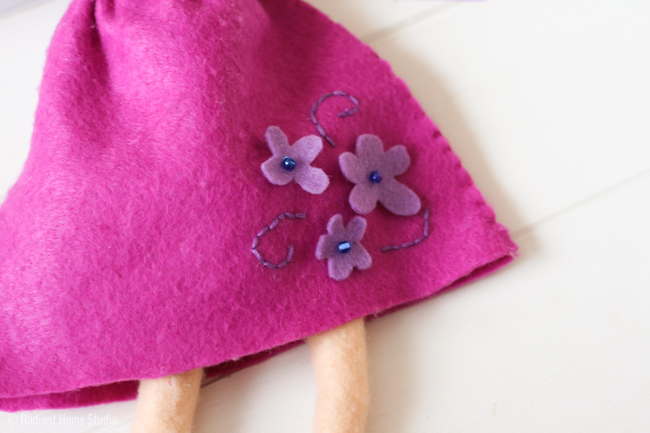 In the process, my (almost) 5-year-old daughter started coming into the sewing room every day to admire the progress. She kept asking if we could make one for her next. Little did she know, we were planning this one as a gift for her upcoming birthday. I'm pretty sure it was her favorite gift! She hugged the doll and did a little happy dance when she opened it.
I encourage you to let your children experiment with sewing. They can do a lot on their own once they have some experience. Felt is such a great material to use for practice. It is inexpensive and easy to find. I also wanted to add, please don't be discouraged if your 8-year-old isn't ready for a project like this yet. I start my kids early, working on simple embroidery and hand stitching when they are 4 or 5. This doll is the result of 3 or 4 years of regular practice and observation, plus her natural love of making. Start with something simple and learn something new every day!
P.S. If you are interested in purchasing this book, you can find it on Amazon: Felt Sew Good: 30 Simple & Stylish Felt Projects
SaveSave