Last weekend we attended a charity sewing event hosted by Spoonflower. They organized and provided materials to make pillowcase dresses for an orphanage in the Philippines. I've been hoping to visit the Spoonflower offices since I discovered their fabric printing services last year, but this was the first opportunity I have had to go.
This sweet girl of mine is a gift giver! She loves making things for other people, and has an unending supply of cards and gifts for everyone she knows. The dress-making event happened to be on her birthday weekend. I knew she would enjoy making dresses for other little girls, so this turned out to be the perfect mother-daughter birthday outing.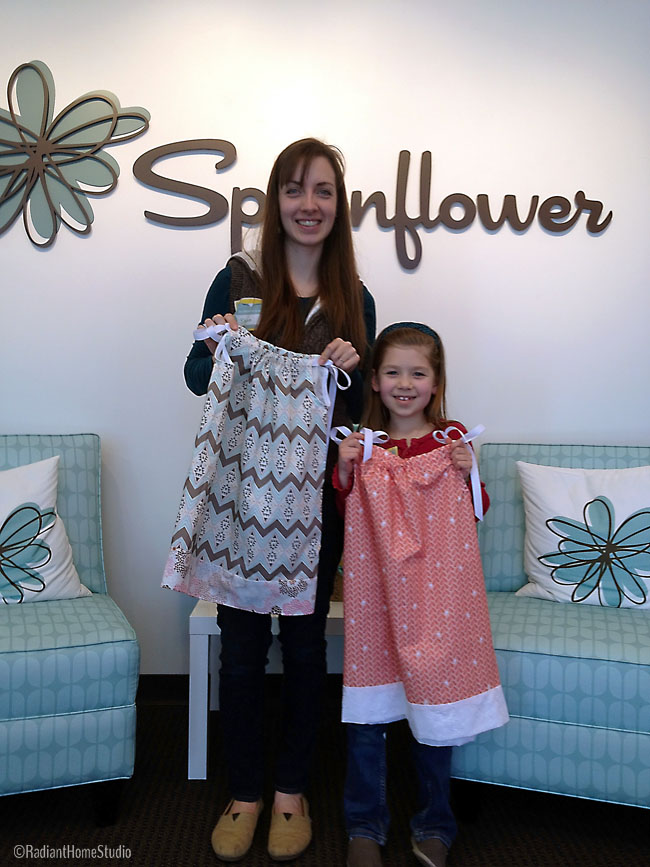 These are two of the dresses we finished. She did 90% of the sewing on her dress, with only a little help on the seam binding around the armholes. We had time to make one more after those two, and also brought home a couple of extra kits to finish sewing before the Spoonflower team collects them next month. (You can make some too! See the link at the end of the post…)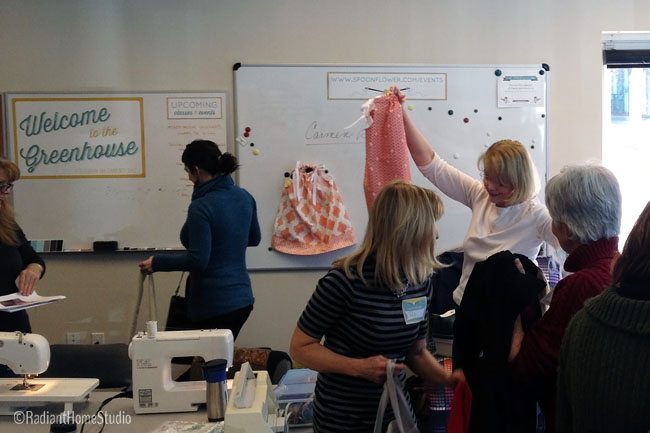 The Greenhouse (their event room) was full. There were about 20 sewing machines, 4 ironing stations, a large cutting table, and dozens of busy women. The ladies in charge were helpful and encouraging as they answered endless questions and coached many of the ladies through their first ever sewing project.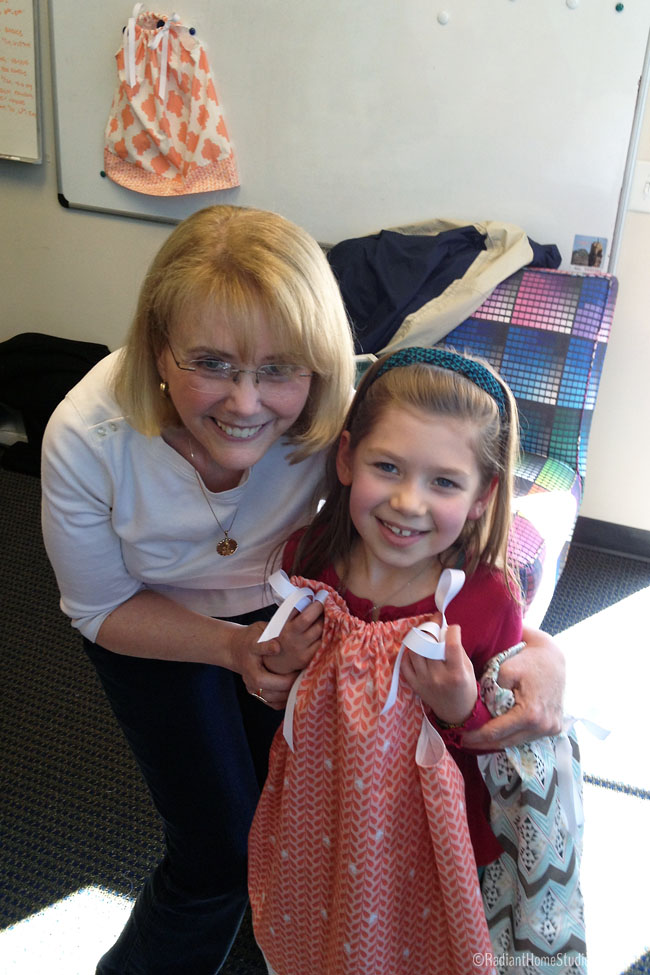 Miss Carmen, one of the event organizers, was especially encouraging and we really enjoyed meeting her!
When we finished our sewing, we took a short tour around the building with Becca. She happily answered all of questions, told us about the growth of the company, and walked us through the cutting and shipping area. We learned about some of the challenges of printing on different types of fabric and even got a peek at the new printer they are beta testing.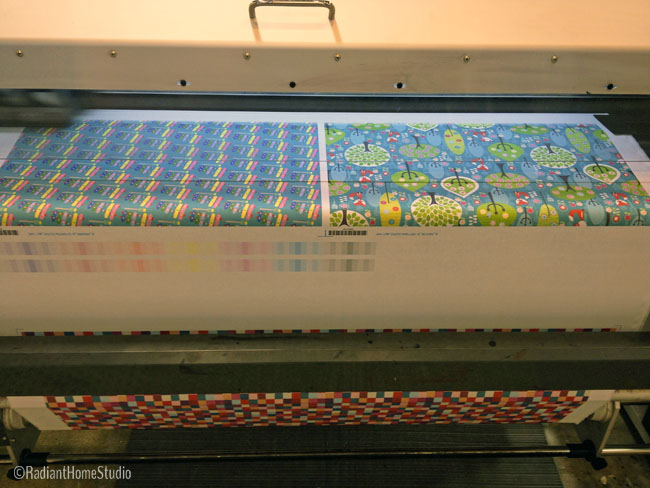 We thoroughly enjoyed our visit to Spoonflower, a tour of the facilities, and meeting some of the staff. We hope to attend a few more of their events over the next few months.
You can find out about their other events and see more photos of finished dresses on the meetup page.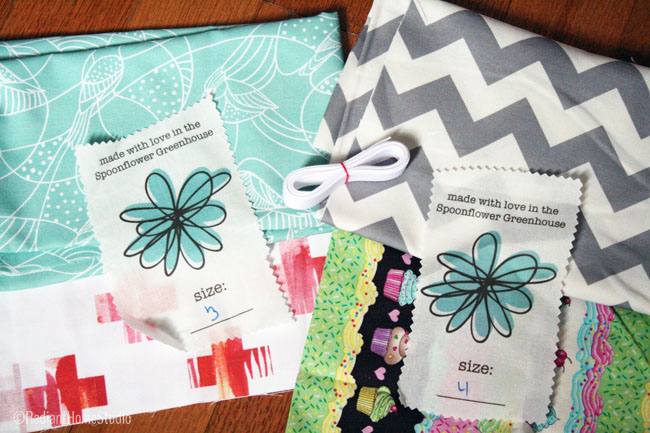 Spoonflower is still collecting dresses for their shipment. They have posted a tutorial and mailing address if you would like to contribute!