It seems like 2019 was a hard year for sewing bloggers. Many of my long-time blogging friends took unexpected breaks this year and I haven't seen nearly the number of blog posts I've come to expect from such a dynamic community.
My year was no exception. I only posted 4 times! I have been working on creative projects as much as ever, but I just didn't share them as much. I miss the conversation with my readers and friends!
I'd thought I'd share some personal updates and some of the projects I've been working on behind the scenes this year.
This post may contain affiliate links, which means I make a small commission at no cost to you. Thanks!
Personal updates: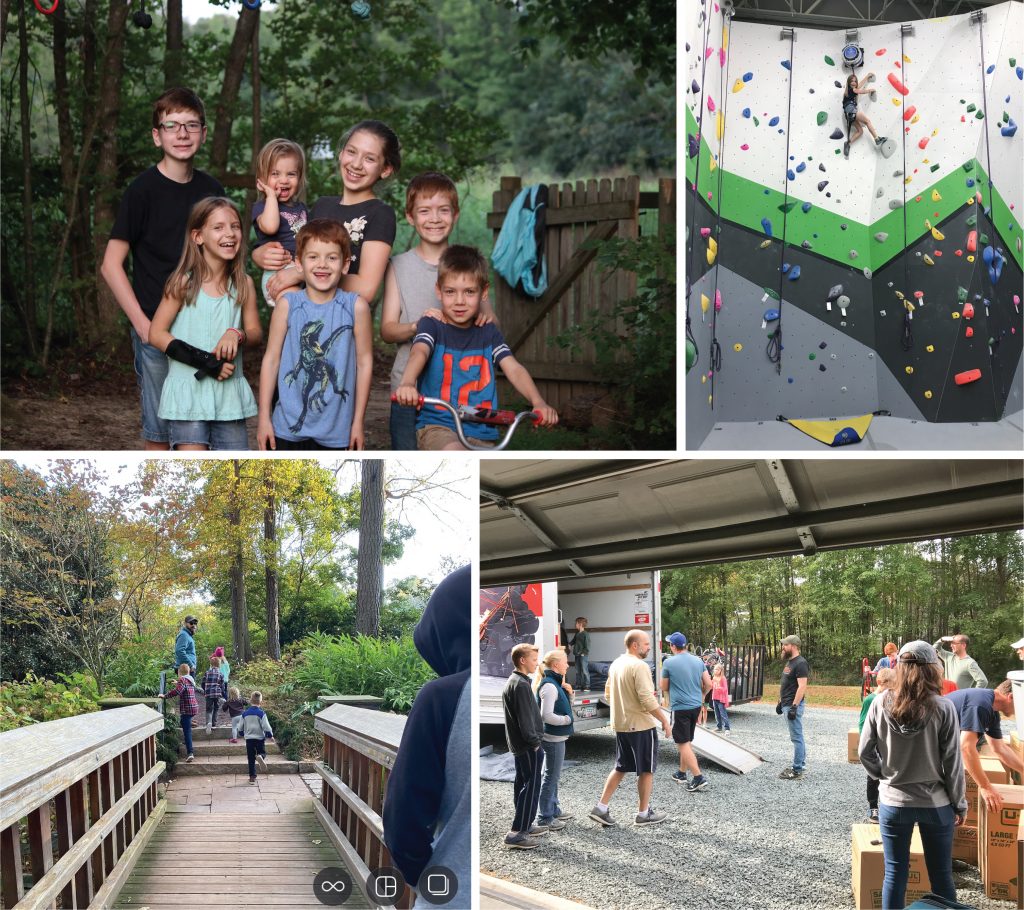 If you have been following for a while, you may know that I have 7 kids. Two of them are now teenagers and the youngest is two. We have spent a lot of time supporting adolescents through normal struggles, a lot of time just trying to make sure everyone is getting the schooling they need, and a lot of time keeping a toddler out of trouble!
Last year, we spent a good part of the year preparing to move to Barcelona with the company my husband was working for. Long story short, they changed directions and we were left ready to move and with nowhere to go. During the preparations, our hearts were drawn to a more urban setting where we would spend more time with people and less time mowing the lawn.
We loved our country home, but it was time to move forward to the next thing. Each day, we are more confident that this was the best decision for our family. We have traded tree climbing for family exercise at the rock climbing gym and hours in the car for more time together in the evening. So many people have an idealized view of country living, but there are pros and cons to everything. In this season, we need the city.
We have moved to a nearby city and are currently living in a spacious 1000 sq ft temporarily. We hope to move into a new home in early 2020.
Sewing & design highlights of 2019: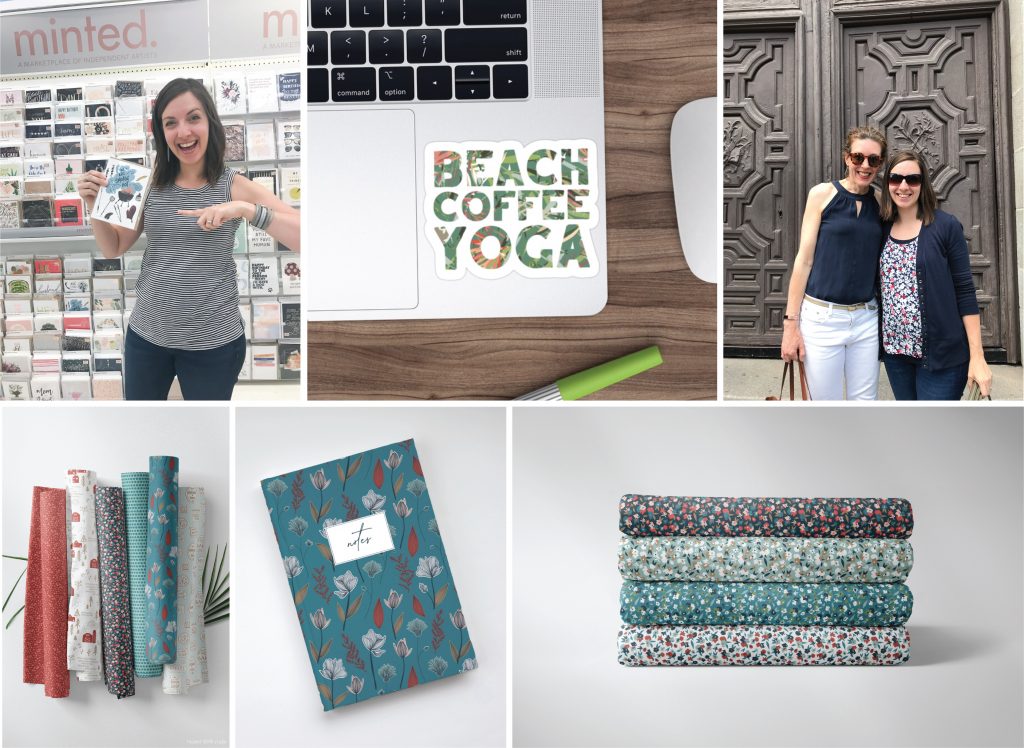 Two of my sewing patterns were included in the Ultimate Homemaking Bundle!
I met Liesl Gibson (of Oliver + S) in Madrid while on a business trip with my husband. She is a gracious host and a lovely new friend.
I joined Bonnie Christine's Flourish Membership and began working on my first surface design collection. I am almost finished with my third collection and I've found my design "voice". More in my future plans below, but I can't wait to show you more!
One of my greeting card designs was selected to be sold in Target through a collaboration with Minted! It's also available through the Minted Greeting Card subscription.
I worked with my sister-in-law to design some a logo and some branded stickers and for her yoga gear shop.
I designed a portfolio of greeting cards and fabric designs, updated my homepage with a small portfolio, and began to work on other art licensing opportunities.
What's new for 2020?
So, as you can see from my highlights, a lot of my focus has shifted to surface design and art licensing. I still love sewing, but I find it harder to make new things regularly in this season of life.
I've been hesitant to share the less polished design work here with my sewing friends, but I feel ready now and I'm excited to share new things with you.
Here are a few things that you'll be seeing from me this year:
In the next couple of weeks, I'll share some projects I contributed to a fun new book featuring Kraft-Tex material. I have a free tutorial for a Kraft-Tex project coming too!
I've been updating ALL of my sewing patterns with a consistent design and making sure that they are up to my high standards for you! I've learned a lot since my first pattern 6 years ago, and it was time to make some changes. They'll be updated on the website early this year.
Speaking of the first pattern, the Water Bottle Tote was long overdue for a BIG update. I'm working on a complete redesign! (It's here!) We switched our family travel cups to Yeti Tumblers and they don't fit, so…the new tote is a little roomier, with waxed canvas accents, and better construction techniques.
I plan to share more blog posts related to design, home decor, and sewing this year. Please tell me what you'd love to see from me!
I've also been thinking of ideas for Skillshare classes. I'd love to get one class filmed, edited, and posted there!
Finally, my big dream for the year is to see my fabric designs of real bolts of fabric that you can all use for your sewing projects. I'm still working out the details of how to do this, but I'm confident that my designs are ready and I hope to have more to share about this by the end of the year.
If you are still reading, thank you! I'm so grateful to everyone that has read, followed, encouraged, and supported me through this creative work. You are the reason I keep coming back, posting, writing sewing tutorials, and designing. 😘