For Christmas, I bought my 10-year-old daughter We Love to Sew Gifts, by Annabel Wrigley. I've been following Annabel's Instagram feed for a while now and I love the projects she does with the kids that come to her sewing studio. It's the right balance of modern style with fun details that little girls love.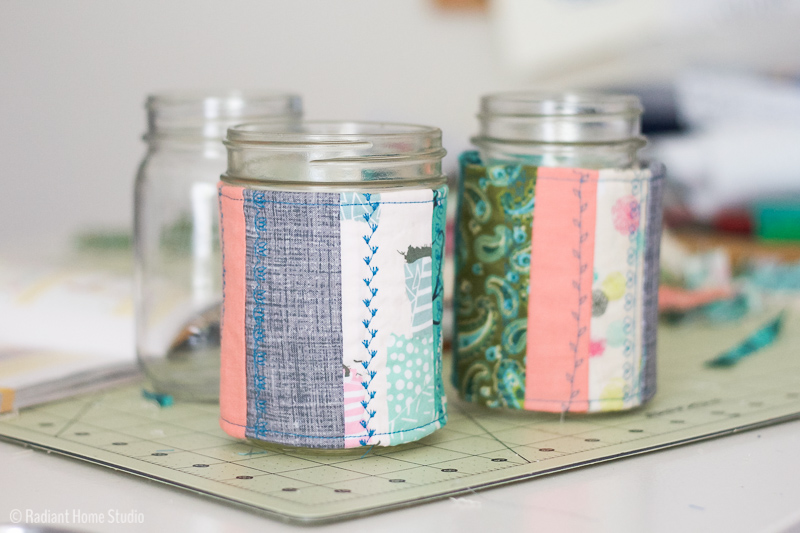 (This post contains affiliate links, which means I make a small commission at no cost to you. Thanks!)
I've bought a few kids sewing books for my daughter. My biggest pet peeve with kids sewing books is when they don't teach proper finishing techniques. The We Love to Sew books don't do this. Annabel assumes that kids are smart enough to sew the "right" way and the projects are finished nicely, yet she still talks to them in a friendly way. One instruction starts, "Starting at the tippy top of the line…".
The book starts with instructions for basic sewing techniques & terms. Then it includes 23 projects with varying degrees of difficulty. Annabel doesn't shy away from teaching new techniques or using new materials in the projects. There is some appliqué, interfacing, & embroidery. She also uses felt, yarn, and oilcloth, in addition to quilting cotton and canvas fabric. The end of the book includes full-sized patterns for tracing or copying. (Check the Amazon preview. You can see several pages!)
My daughter has worked on a few projects by herself. She has a basic knowledge of sewing and was able to follow instructions on her own. This week, we worked on making the Scrappy Patchy Pencil Cups with a couple of friends.
We started with 3 girls, but one had to leave early. I think it took about 1 1/2 hours for them to finish sewing. That's about as long as a 10-year-old attention span lasts while sewing, so it was just right for them. I pulled out a bunch of scraps that coordinated, but I think they added a few that weren't exactly in the color scheme. 🙂
I helped with some of the cutting (they can do it, but it's neater and faster when I do). The girls did all the sewing of the fabric strips. They also did all of the decorative stitching, which was their favorite part of the project. It allowed them to experiment with all of the fun leaf and flower stitching patterns. I did the edge sewing on the top and bottom, which they also could have done. They wanted neat lines and knew I could sew straighter.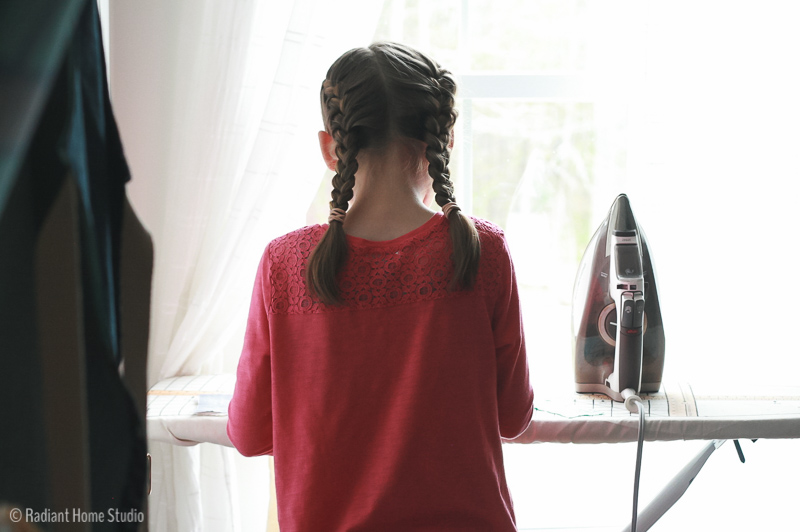 Overall, we enjoyed the project. There was a lot of room for creativity in choosing fabrics and fancy stitches. And the girls were proud of what they made!
Based on my experience, I think a 7 to 10-year-old could do these projects with mom assisting. A 10 to 12-year-old with some basic sewing skills can manage the projects alone, and an older girl can most likely teach herself to sew using this book, the sewing machine manual, and some determination. There are several books in the We Love to Sew series, and we will definitely be purchasing more in the future!
SaveSave
SaveSave