I did some summer sewing for my growing preteen daughter this week. She's always loved my Wiksten Tanks and has asked for something like it several times.
I haven't found a pattern like it in a preteen girl size. I'm sure one exists somewhere. Since it's a relatively easy shape though, I decided to draft my own pattern for a woven girls tank top.
I used a bodice from another pattern to make sure the shoulder width and arm hole depth were right. From there I drew a slight scoop neck and gave the sides an A-line shape. The bottom hem is slightly rounded. I wasn't sure if the head opening would be big enough to slip over her head, so I added a small slit opening and button loop on the back. (Here's a tutorial for a similar back neck opening.)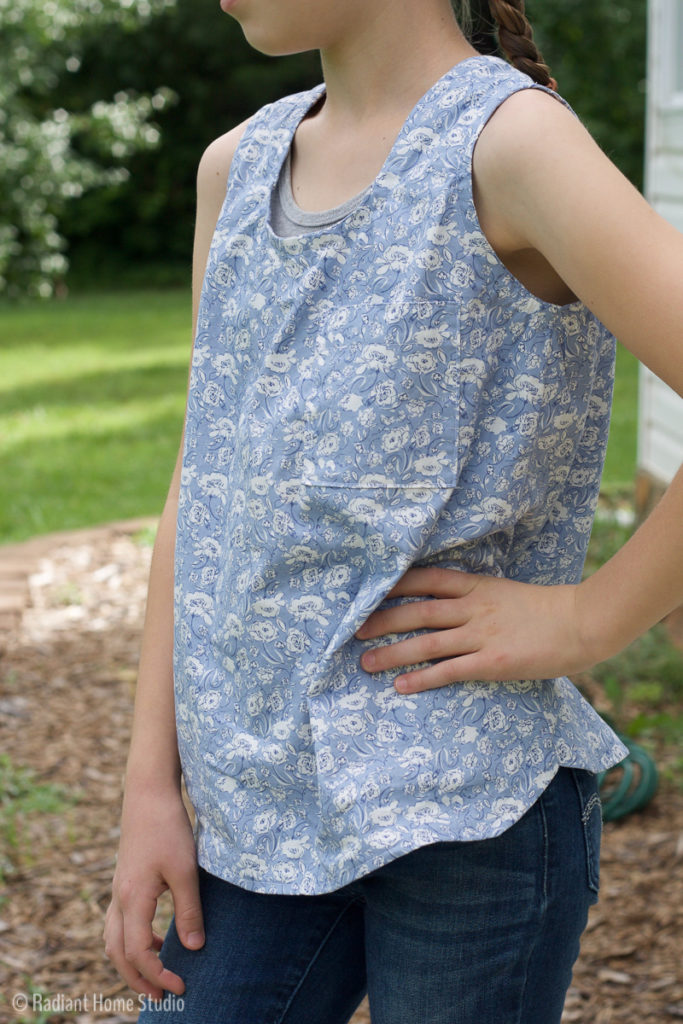 For fabric, I used 2 Art Gallery cotton prints. The blue is Bonnie Christine's Blooming Brook in Moon from the Wonderful Things collection. The green and purple print is Bari J's Sunswept Canyon in Sage from the Sage collection. 
I used french seams on the shoulders and sides. To finish the armholes and neckline, I used bias strips to make a bias facing, similar to the Wiksten Tank pattern and others. On the blue tank, I added a small chest pocket. It was really easy to put together and I only spent about an hour cutting and sewing. I might even let her try to make her own next time.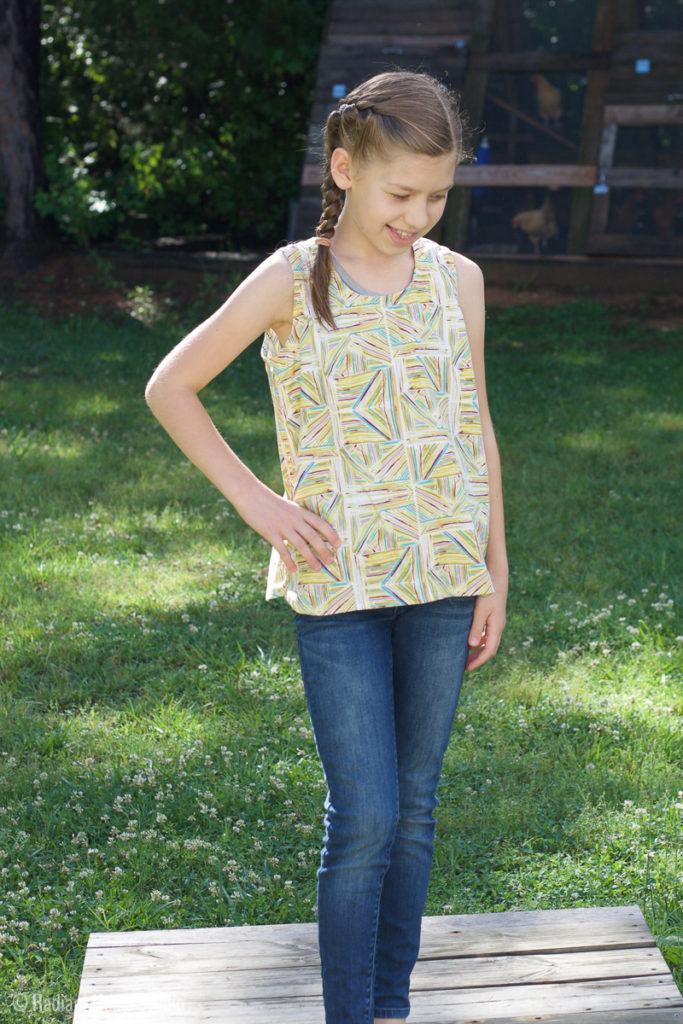 She loves the tank tops and has gotten a lot of wear out of them already this week. I know some kids will only wear knits for comfort, but the woven fabric is much cooler in hot weather and also looks nice enough to wear to church and other events.
If you'd like to make something similar, you can trace the shoulders and armholes from a ready-to-wear shirt or another bodice pattern. Then just draw basic A-line tank. If you've put together similar tops for yourself, it's really easy to make one in a girls size. I'd suggest a lightweight cotton or chambray for the best results.
SaveSave