I hope you are finding lots of creative inspiration from my 2nd Birthday Celebration & Blog Tour guests this week! As I'm writing the introductions for these ladies each day, I've enjoyed looking through their projects and posts. So many things to sew and not enough time!

Lauren blogs at Molly and Mama. She has a beautiful vintage-inspired, feminine style. Lauren has some felt craft and embroidery patterns available in her shop, plus lots a free tutorials. Her most recent posts are cute felt Christmas ornaments that would make great gifts.
Lauren used my Mini Highland House pattern to make this sweet little house softie. Check out her post and her gorgeous photos!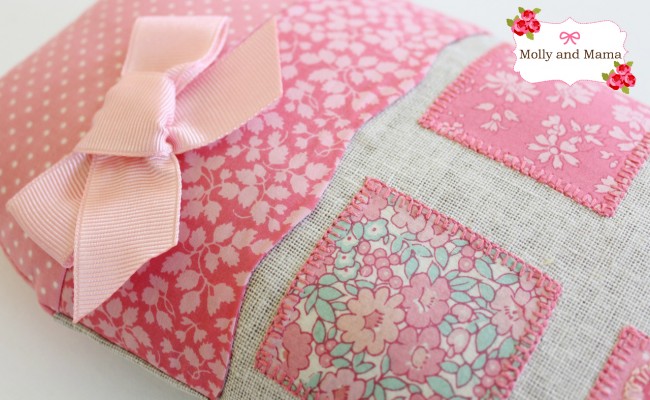 Reece is a fellow bag lover! She makes and sells amazing bags and accessories at The Happy Okapi. If you are searching for handmade gifts and aren't ready to tackle bag-making, you'll definitely want to check out her shop. On her blog, you'll find lots of great bag pattern reviews too!
Today Reece is sharing her Water Bottle Tote craft organizer. Here's a peek at the inside, and you can see the front of the bag and how she's using it to organize her supplies on her blog…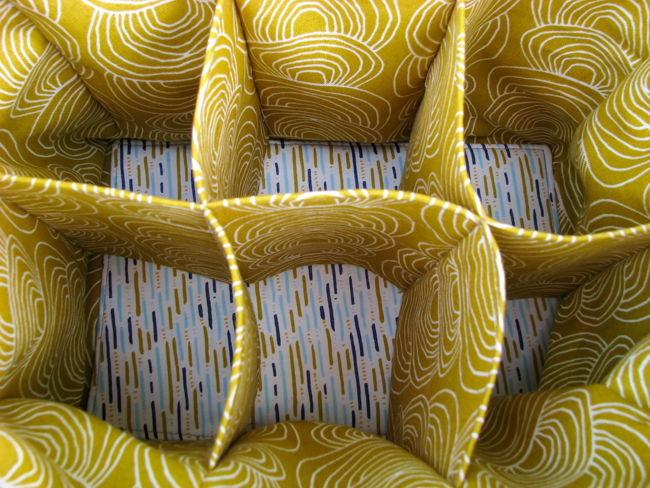 And Magda, from House of Estrela, made a Retro Rucksack. Magda sews a variety of things, including clothes for herself and her children, along with home accessories. She also enjoys refashioning and upcycling clothes. Magda also writes in English and Portuguese.
Magda is sharing this fun Retro Rucksack. Look at that corduroy! You can read her review and check out the details on her blog.
Follow along for more sewing inspiration and project ideas!
Radiant Home Studio 2nd Birthday Celebration:
Monday, Nov. 30th
Radiant Home Studio || Skirt Fixation || Felt With Love Designs
Tuesday, Dec. 1st
A Happy Stitch || Sew Happily Ever After
Wednesday, Dec. 2nd
Sew Very || Swoodson Says || Vicky Myers Creations || Call Ajaire
Thursday, Dec. 3rd
Happy Okapi || House of Estrela || Molly and Mama
Friday, Dec. 4th
Hugs Are Fun || Sew DIY || Made By Sara
Saturday, Dec. 5th
Rebel and Malice || The Wholesome Mama