I'm back to sewing after a few months of low energy at the end of my pregnancy. It's been almost 4 weeks since our new little one arrived, and I'm short on clothes that fit! I bought the Matcha Top pattern (from Sew Liberated) a few weeks ago, knowing it would be great to hide the postpartum mom tummy.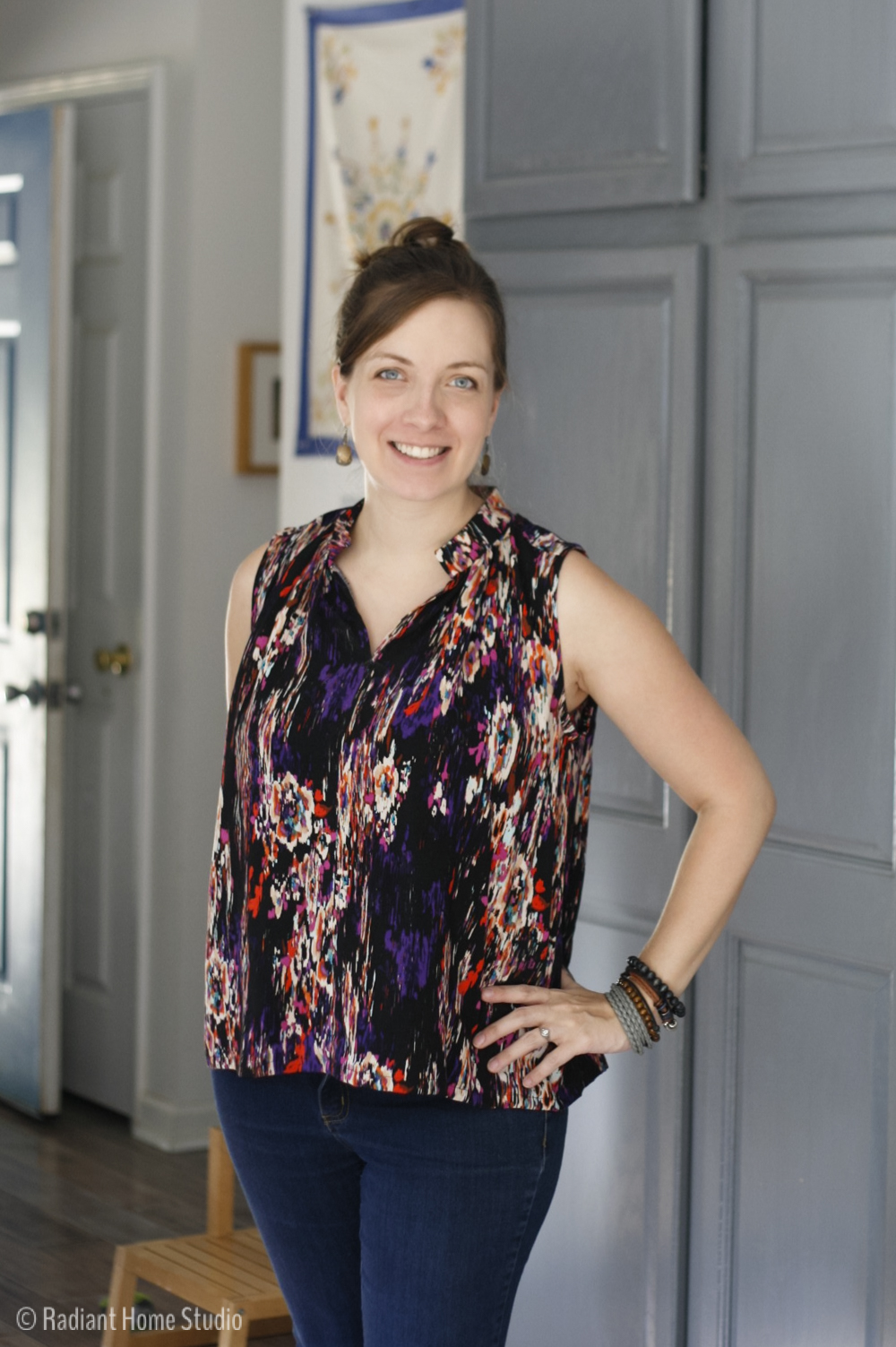 I'm happy to report that it's perfect for new moms. The flowing silhouette around the hips is flattering and the pretty details around the shoulder and neckline draw the eye up, so it takes the focus off of your mid-section. The loose fit also makes it easy for nursing moms to wear.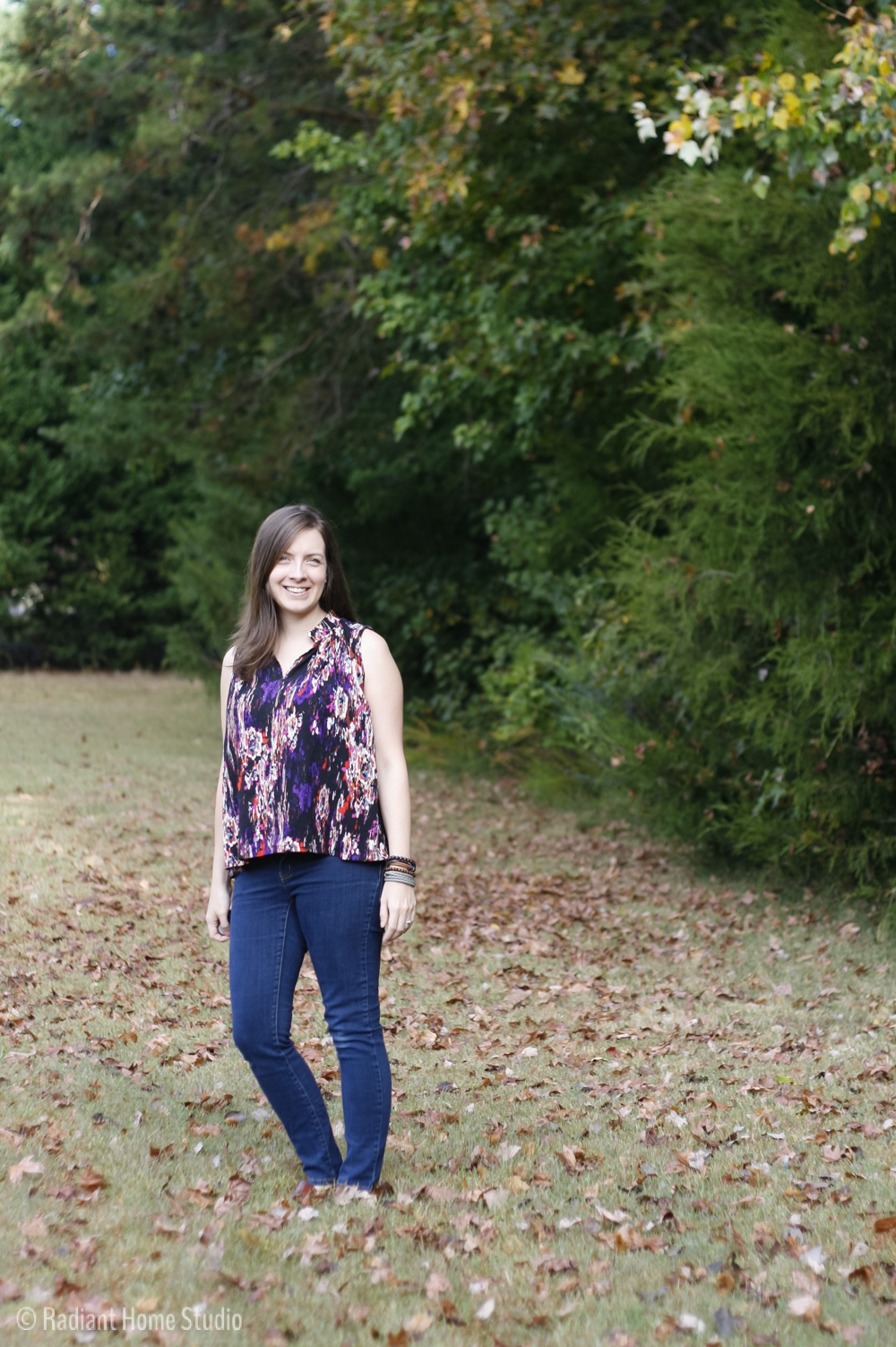 I used 2 yards of rayon that I bought at Jo-Ann fabrics a few months ago. The weight and drape of the fabric work well with this pattern. I have a couple yards of another rayon print that I bought at the same time. I plan to make another Matcha Top with it.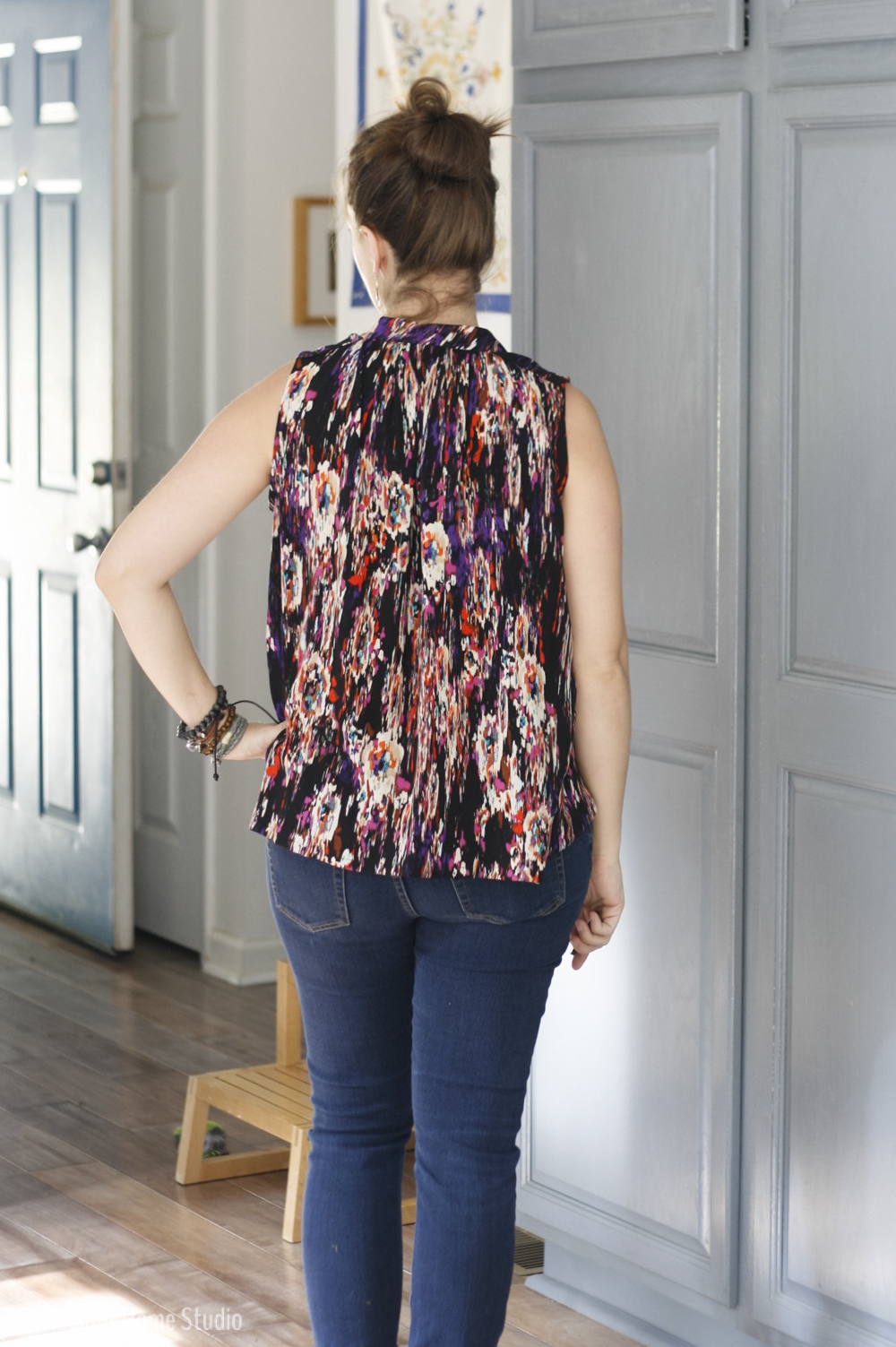 I made a size 10, based on my bust measurement and my hips. If you are making this after having a baby, ignore your waist measurement. It won't make a difference with this loose silhouette and you don't need to size up. Meg recommends using a smaller sized collar if you want more gathers at the shoulders. I cut a size 6 collar.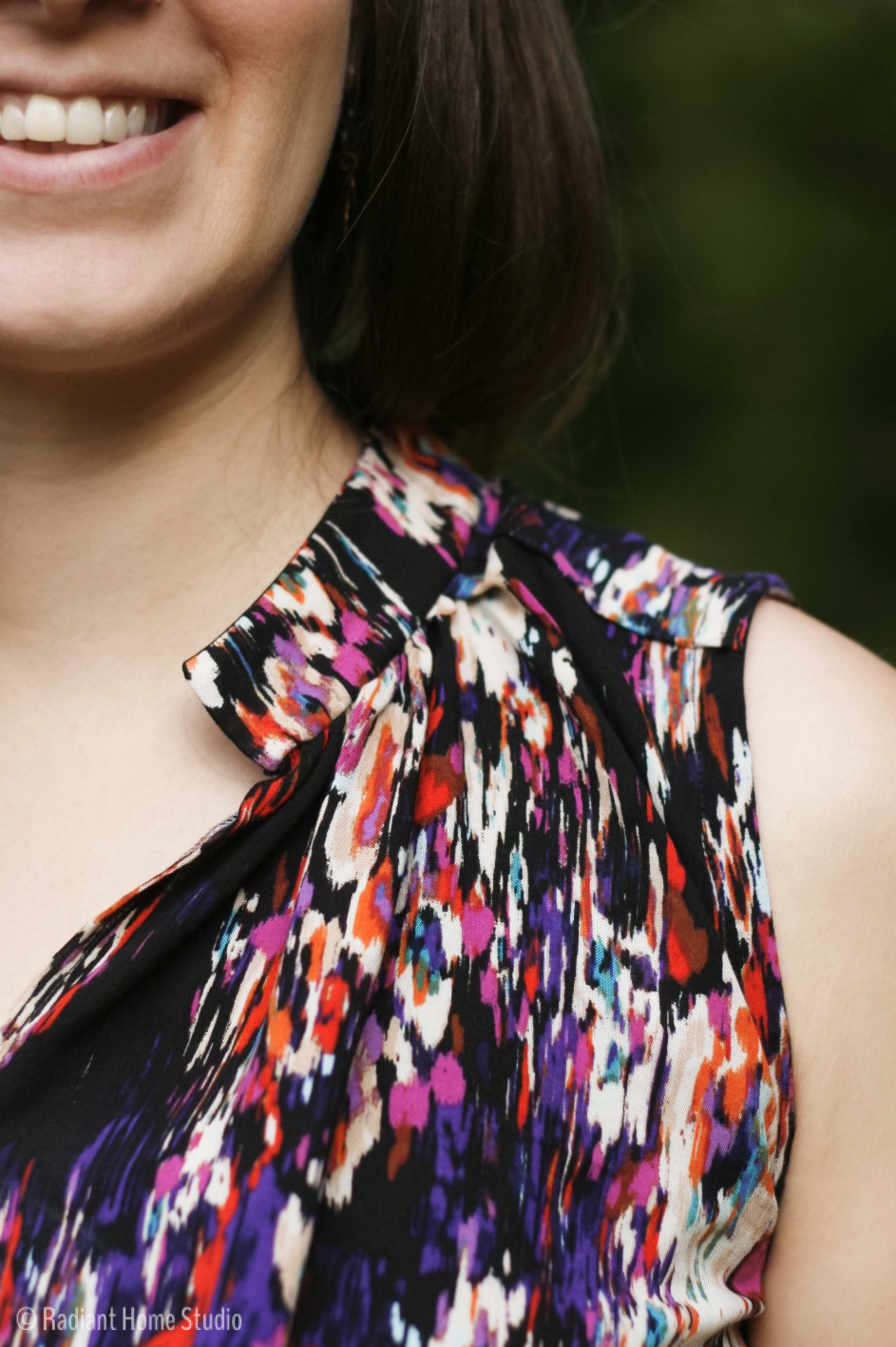 Overall, this pattern was pretty quick to cut and sew. It took me a few days of stealing time between naps and nursing to finish it, but I think it was only a 2-hour project. The instructions are thorough with tips for really nice seam finishes throughout. I used my serger to finish the inside of the v-neck and the shoulder seams and I used french seams down the sides. I opted for the hand-finished collar, so everything looks very clean.
I'm looking forward to making some more. You can see more Matcha Top inspiration on Instagram with #matchatoppattern … I love all of Meg's blue cotton and gauze versions!
What are your favorite postpartum patterns?
SaveSave
SaveSave
SaveSaveSaveSave
SaveSaveSaveSave