Last week, I shared a zipper pouch that I made using the shibori indigo fabric I dyed. We also dyed a bunch of other things, including some cloth napkins and fabric yardage. Once the dye is mixed, you can use it for several yards of fabric, so we tried to get as much use out of it as possible.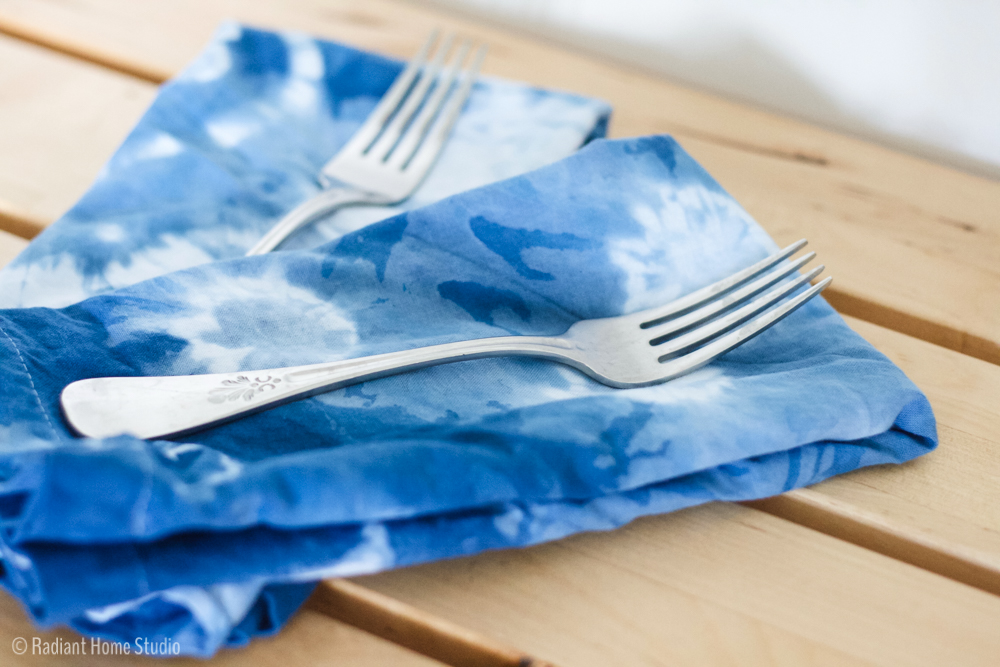 (Some of the links in this post are affiliate links, which means I earn a small commission at no cost to you. Thanks!)
Since we made the indigo dyeing a family project, I wanted to let the kids experiment with folding small pieces of fabric into different patterns. I found some packages of white cotton dinner napkins, perfect for dyeing. I ordered 2 packages, so we had 24 napkins to dye. They absorbed the dye well and were perfect for experimenting!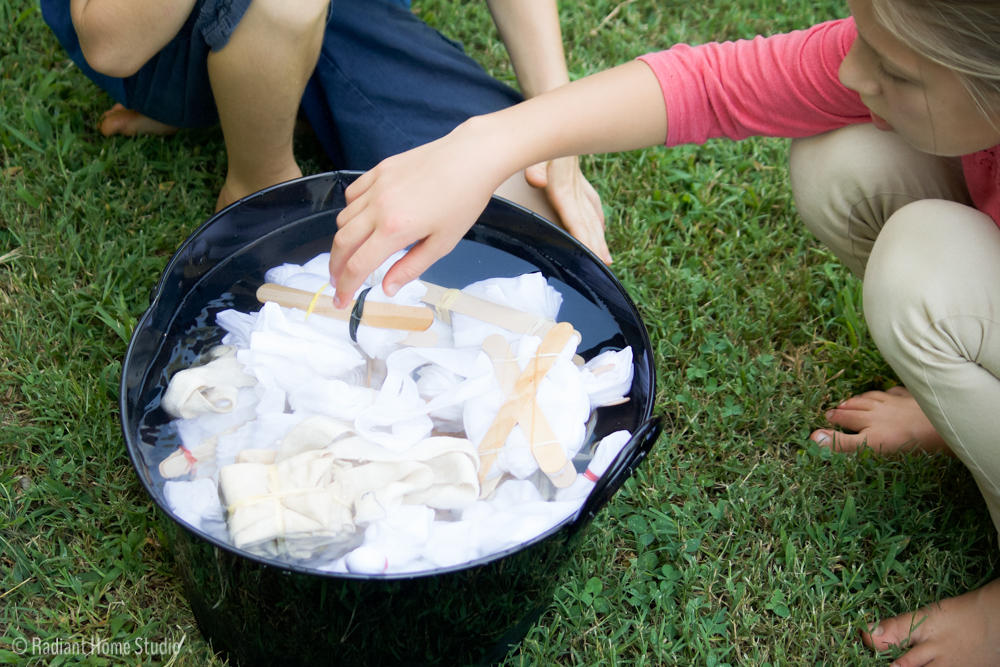 You can see we had a variety of patterns. I like how the napkins are all unique, but work together as a set. We gave some as gifts but kept most of them to replace the worn out cloth napkins I made several years ago.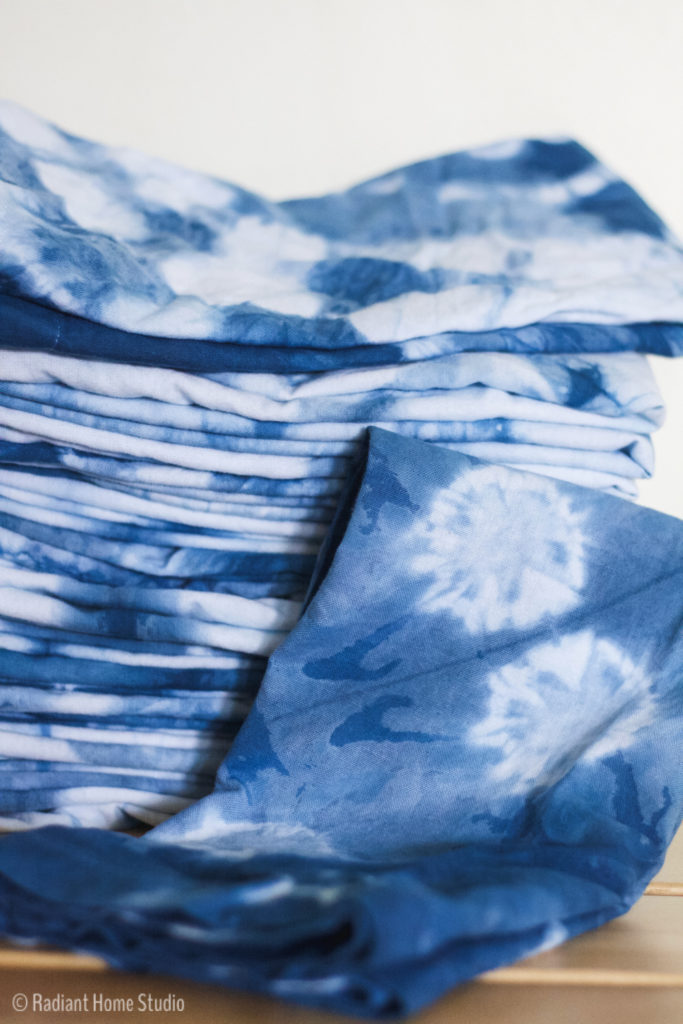 Overall, the cloth napkins were perfect for indigo dyeing as a family. They are inexpensive, practical, and perfect for experimenting with shibori folding techniques.
We used and recommend this Indigo dye kit! I have a few more details about it in the Shibori Indigo Zipper Pouch post.
SaveSave
SaveSave