I stumbled upon Anna Maria Horner's free "Flirting the Issue" skirt pattern a few weeks ago, and filed it away for later. As the temperature continues to fluctuate, I thought this skirt would be a good transitional piece. I chose this beautiful autumn colored rayon, which can be worn alone or layered in cooler weather.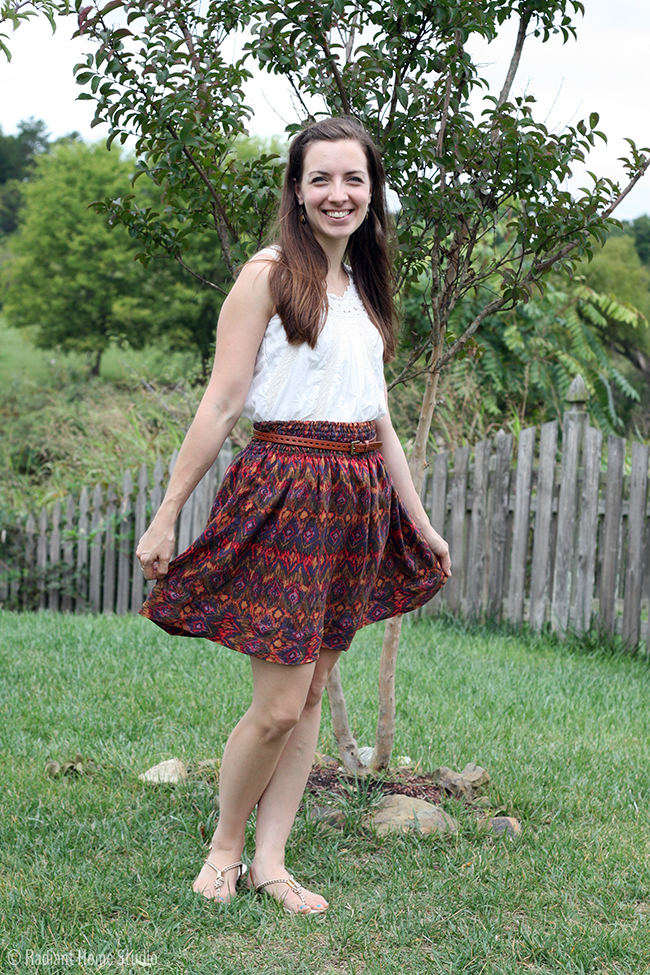 I spent an hour digging through my winter clothes, trying to find the right leggings and sweaters to pair with the skirt and my tall boots. As it turns out, I have very few winter clothes, and nothing that actually matches with this skirt. I tried several things with it, and I'm at a complete loss as to how to style it. All of my ideas just ended up being really unflattering or weirdly matched.
So, here's the summer version! And since it's still mostly warm outside, I'll be wearing it like this anyway.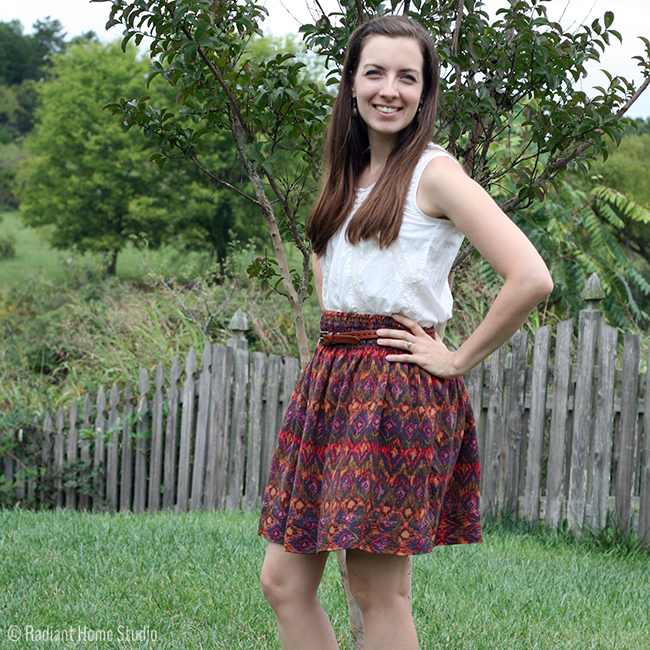 This is a very simple skirt pattern. Just measure your waist, cut rectangles, and sew straight lines. Lots of straight lines. The waistband has four channels for elastic, plus space in between each one. You sew 7 concentric circles around the waistband, so make sure you have an extra bobbin ready!
I also underestimated how long my skirt should be. I thought 18″ would be plenty, especially since I had planned to wear it with leggings. But the skirt sits higher on the waist than most of my other skirts. I also did not account for the length that would be pulled up and out around my curves. I ended up adding another 3″ to the bottom hem to make it a comfortable length. With the seam allowances, I should have cut it at 22″.
Rachel is hosting Selfish Sewing Week on her blog this week, motivating moms to sew something for themselves. You'll find lots of inspiration and patterns to try as her guest bloggers share the lovely things they've made!