It's "Make Believe Week" at GYCT, and we are sharing ideas to fuel your kids' imaginative play!
My kids are great at using their imaginations, and I love making accessories that they can use in their play. I think a lot of our homeschool history books fuel their imaginative play. And with 4 boys, the play often turns to epic sword battles, exploration of the wild west, and adventurous conquests into unknown lands. For that…they need their "gear."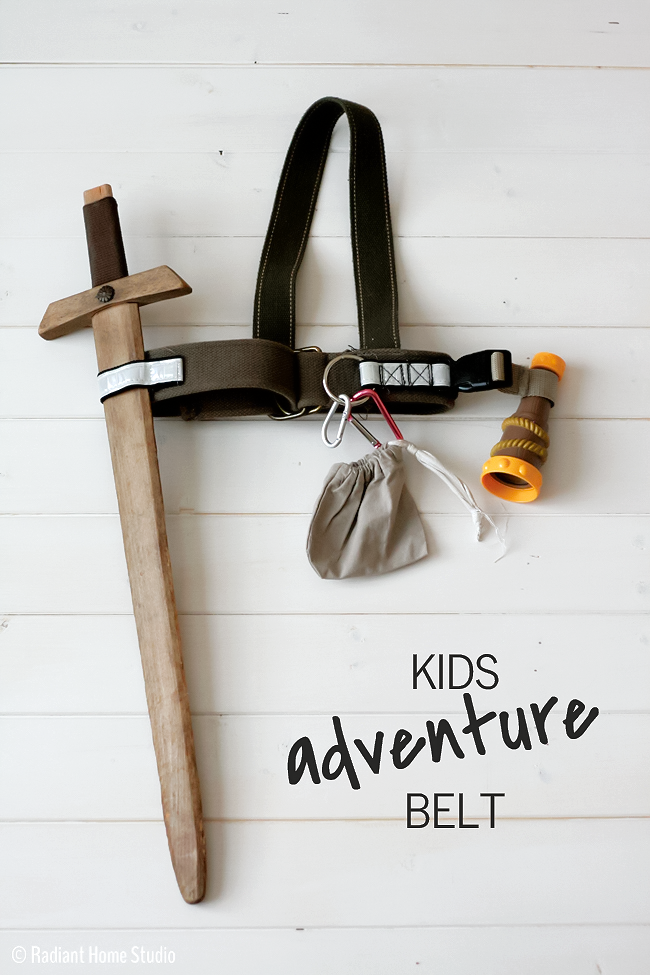 The boys always have their pockets stuffed with flashlights, compasses, magnifying glasses, and lego "tools". (And it usually ends up in my washing machine…) I thought it would be a great idea to make them a kids adventure belt to carry all of their gear while they play.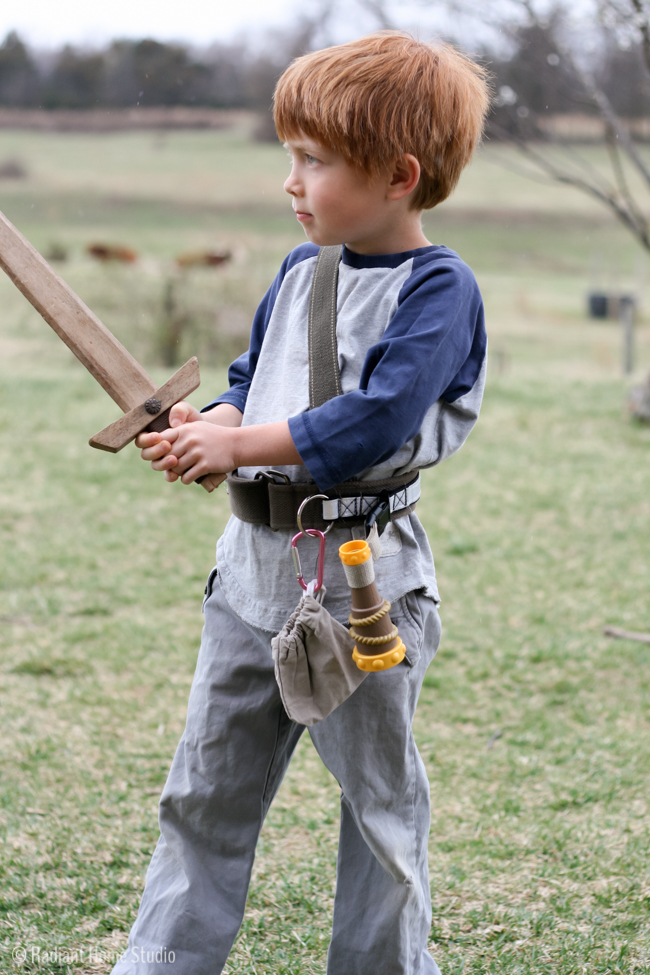 For this one I bought two old canvas belts from Goodwill, and a reflective dog collar and caribiners from the dollar store. I cut the dog collar and stitched it to the waist belt in a few places, leaving some loops of various sizes. I made sure that I reused the d-rings in some spots so that they would have places to hang things from the belt.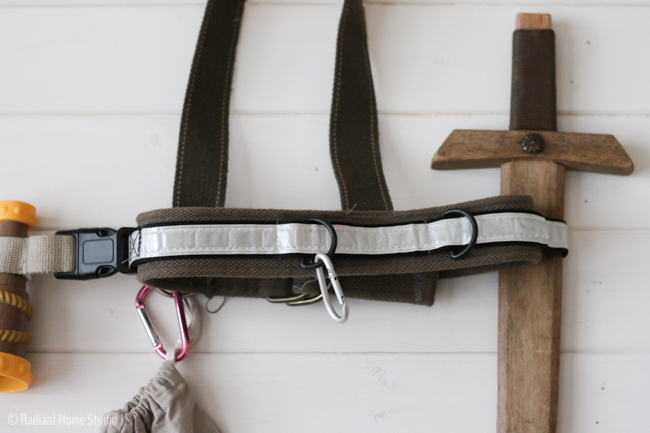 I also left the female side of the buckle attached and made a small loop with the male side of the buckle around their play telescope. Then they can detach the telescope and use it.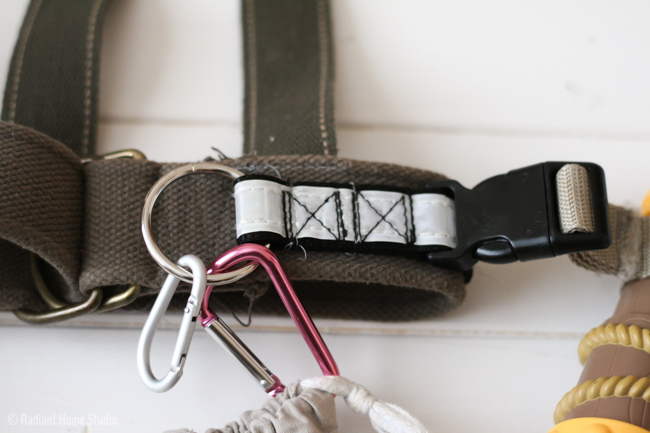 For the shoulder belt portion, I tried the waist belt on the kids and measured where I wanted the shoulder strap to go. Then I just cut it to the correct length and stitched it to the waist belt. With the thrifted belts and dollar store materials, the whole thing cost less than $5 to make. The kids have had it since summer and they play with it almost daily. Since I only made one, they have begged me for more so they can each have their own. The sewing doesn't take long at all, but I need to go hunt down some more thrifted belts and other materials.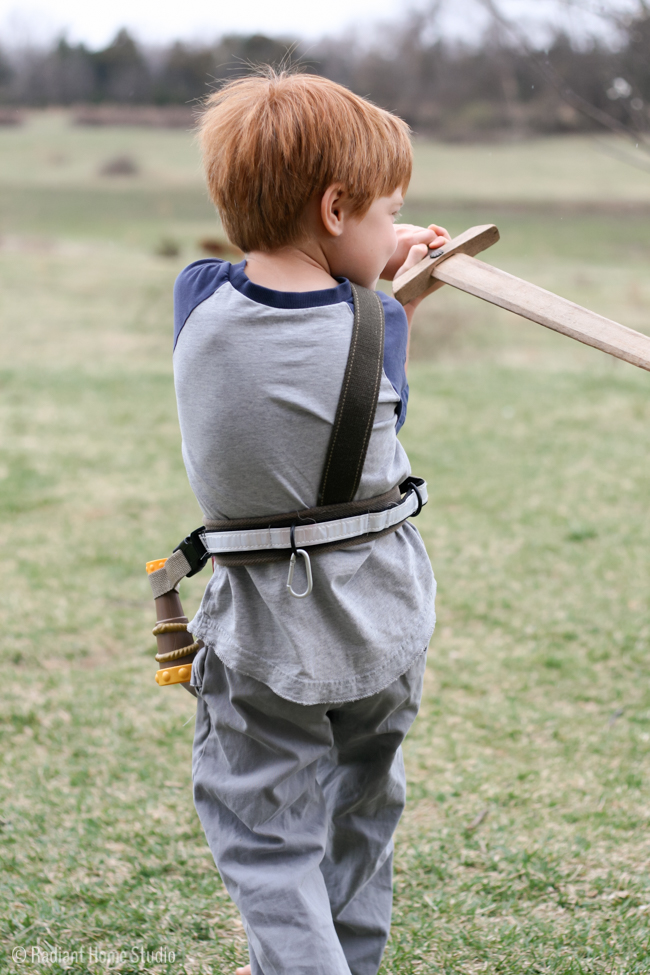 The kids adventure belt has been a great addition to the dress-up box. I love that they use it in so many different play situations. They've always got their "gear" with them, and love having a way to carry it all.
(And because I care about the safety of your kids…please be careful when playing with belts! I recommend that you teach the kids not to put it around their necks and supervise younger kids so they can play safely.)
Check out these other blogs for more great make believe play ideas!