I made you a gift! Last week I released the Highland Avenue House pillow pattern. While I was sewing my big houses, I thought it would be fun to make some small ones too. I have several small house projects pinned on my crafty Pinterest boards, but I haven't seen any with quite like this. The scallop detail, roofline, and heart appliqué make it unique. Plus, you can customize it easily with different embroidery techniques and fun trims. I think the mini houses would make really cute Christmas decorations too!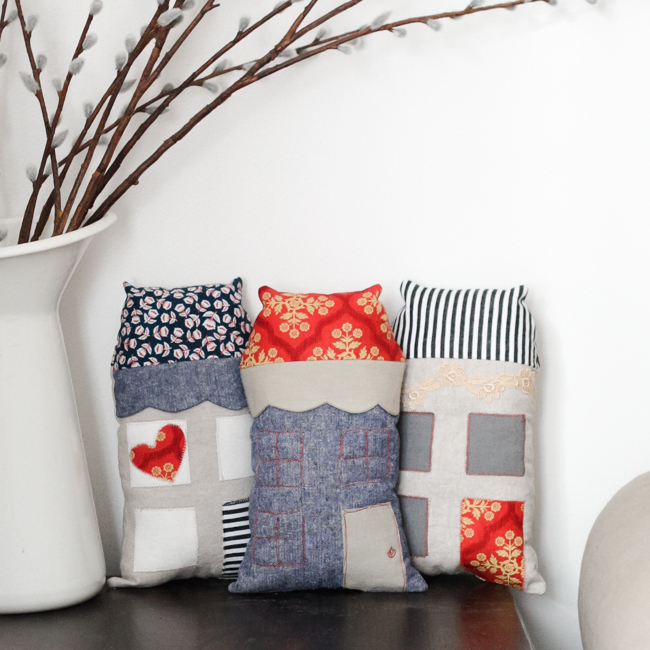 Sign up for my monthly newsletter and I'll send you access to my FREE resource page, which includes the Mini Highland House Pattern and more! I share more personal updates and sneak peeks of upcoming projects and patterns with my subscriber friends. I also include a recap of my posts for the month and a list of the most inspiring sewing, craft, and mothering articles that I have collected to share with you! It's the kind of letter that makes you want to curl up on the couch with a cup of tea while you browse through the inspiring projects and encouraging articles.
I'd love to share it with more friends! Sign up here.
See more details about the pattern and materials required…
If you make any Mini Highland Houses, I'd love to see them! Tag me on instagram and label it #minihighlandhouse.
SaveSave