Yesterday, I made a Field Trip Raglan for my 5 year old. Basic t-shirts always get worn, and a raglan tee looks great with coordinating fabrics. I had about 1/2 yd. of white jersey and some leftover floral knit from a dress I made for her last spring. Kids clothes are great for using up smaller pieces of fabric!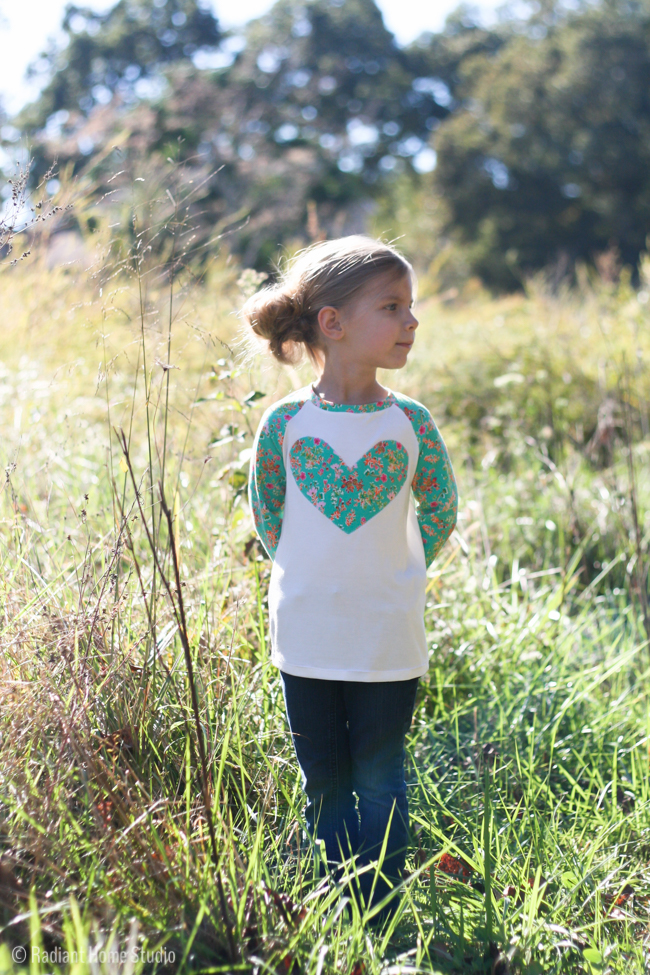 I'm always hesitant to make (or buy) white clothes for the kids. Especially if it has colored accents that can't be bleached. I'm hoping the heart appliqué catches the worst spills and that the white makes it through the season. Since the theme for Kids Clothes Week is "disguise," maybe I should say the heart will "disguise" the inevitable stains.
I've made this top before. My daughter loved it, but the neckline got pretty stretched out. I made sure to stabilize the seams around the neck and shoulders this time. I haven't been able to find my clear elastic since we moved, so I used some knit interfacing which I cut in strips and fused to the fabric before sewing the seams. I've used that method before and it seems to work well.
The heart appliqué caused a little bit of trouble. Originally, I cut a big heart and centered it on the shirt front. Then I did some free motion stitching around the edges. It looked great…until I tried it on my daughter and it was centered over her belly. Not the look I was going for. I took a chance and started picking out the stitches, hoping that steam would close up the needle holes in the fabric. Thankfully, it worked! I cut the heart a bit smaller and moved it up near the neckline. Then I used fusible web (which I had skipped the first time) and a zigzag stitch to secure it. Lesson learned. Hold up the shirt front to your child before stitching down the appliqué!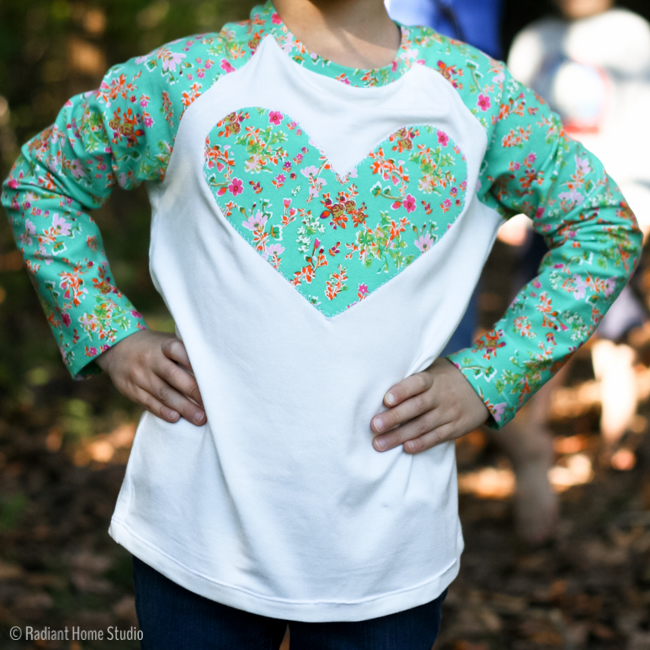 One more project down, and a few more days of kids sewing to go…