The North Pond Notebook Cover is now available in my shop! I had a fabulous group of testers for this pattern and the finished product is better because of their hard work and great suggestions.
We made a few changes after testing, so if you notice inconsistencies in pocket sizes and buckle placement, just note that those sections have been clarified and updated. I also added an appendix with instructions for making size adjustments. My international testers had a harder time finding notebooks to fit their covers, so I wanted to clarify the best way to make modifications.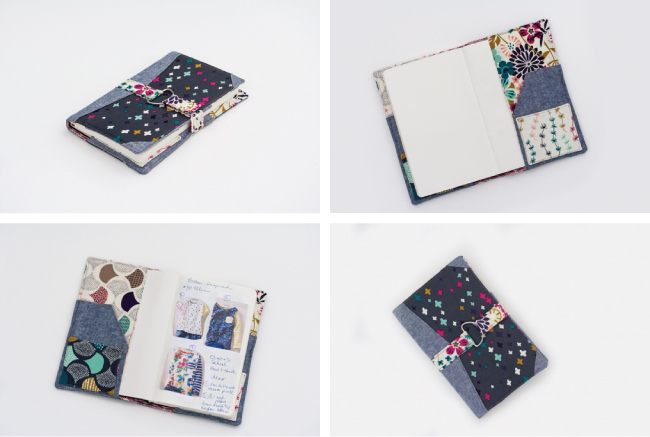 Carrie made this gorgeous small cover. I love how she has the sketchbook styled with sewing project ideas and has beautifully showcased this line of fabric!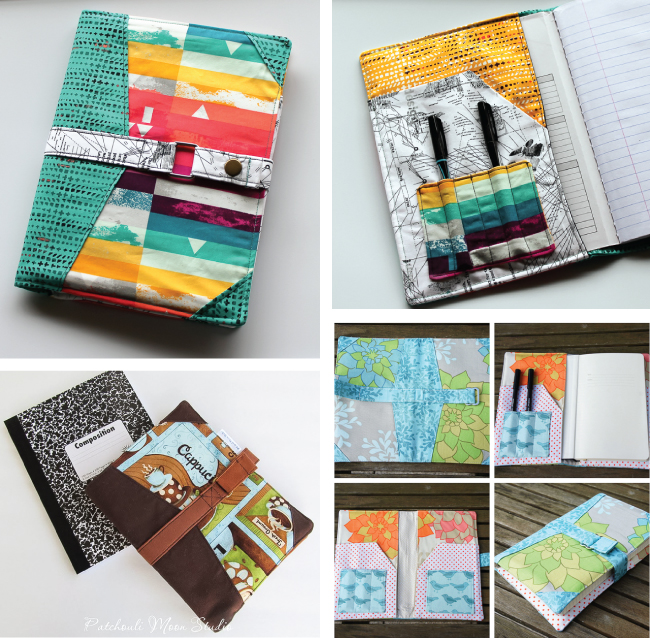 This bright and modern cover, by Jamie, shows how you can make spaces for pens in the small pockets. Daryl made this fun coffee-themed notebook cover, which seems like it would make a great gift for a coffee-loving friend. And this beautiful floral journal cover, by Margareth, is perfect for Spring.
Neutral linen and polka dots! Both Jen and Chiaki made their notebook covers this classic combination.
Krista made this pretty, feminine notebook cover, with lovely topstitched detail on the strap. And Carrie made these 3 coordinating notebook covers as Easter gifts for her daughters!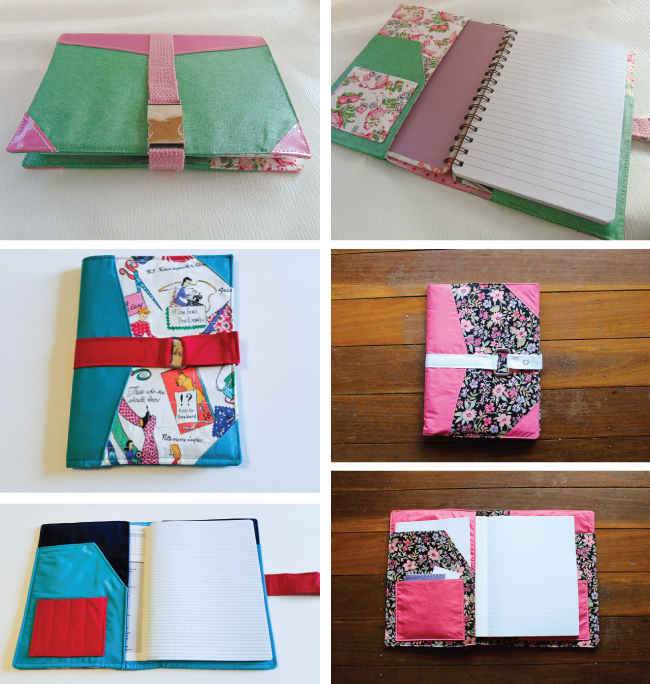 Lynn bravely used pink vinyl and green glitter fabric for her notebook cover, and substituted a different type of buckle closure for style. Shelley made her notebook cover to showcase a fun conversational sewing print. And Keisha paired a pretty dark floral with a bright, solid pink for her lovely notebook cover.
Keri made this classic looking cover with pretty quilting cottons, and a buckle slider in place of a snap. This pattern is great for using what you have in your stash—just about any ring or buckle closure will work! Finally, another cover by Daryl in bright pastels.
Thank you again to all of my testers for your contributions and suggestions! I hope their notebook covers provide some creative inspiration as you think about what you want to make with your North Pond Notebook Cover pattern.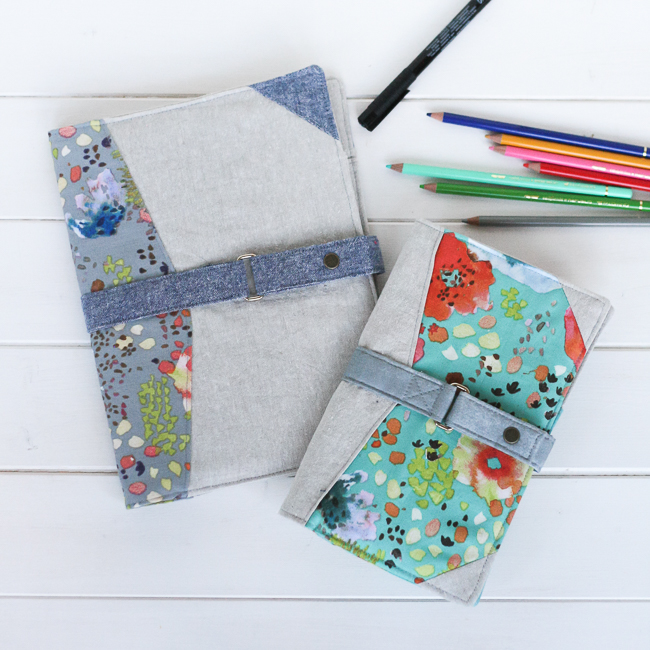 You can find the North Pond Notebook Cover pattern in my shop or on Etsy (best for international)…