Today is our final day of Retro Rucksack inspiration! I want to say thank you to all of these ladies for making such beautiful bags to inspire us!
Maria and Laura are sharing their Retro Rucksacks today…
Laura recently moved back to her home in England after living with her family in Brussels for many years. You can follow her travels and sewing adventures at Behind the Hedgerow. Be sure to check out her great Top Ten lists while you're there!
Laura's bag is made with oilskin (or waxed canvas, depending on which side of the Atlantic you live on…), which is a very durable fabric and excellent for bag making. Read Laura's post for more details about her bag and her move!
Maria is a quilter and bag maker sharing her creativity at Mia's Creations. She is a regular pattern tester for several independent bag designers, and I'm inspired by her attention to detail and clean, simple style.
Maria's bag has really nice details! Check out her post to see how she made a simple, but very helpful modification to the interior zipper pocket.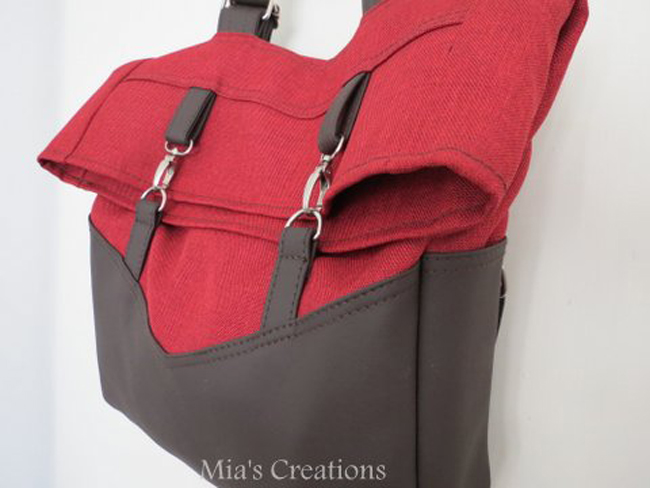 Retro Rucksack Inspiration Tour:
Monday, July 14th
Radiant Home Studio || Sweeter Than Cupcakes
Tuesday, July 15th
Quarter Incher || Dandelion Drift
Wednesday, July 16th
Glitter + Wit || EmmylouBeeDoo
Thursday, July 17th
Casa Crafty || Behind the Hedgerow
Friday, July 18th
SewVery || Raspberry Sunshine
Saturday, July 19th
Mia's Creations || Made By Sara
Would you like to buy a Retro Rucksack pattern?