A few months ago, I made an Out and About Dress in a semi-neutral print. You know how sometimes the dresses you make ending hanging in the closet and are never worn! Not so with this dress. I wear it all the time!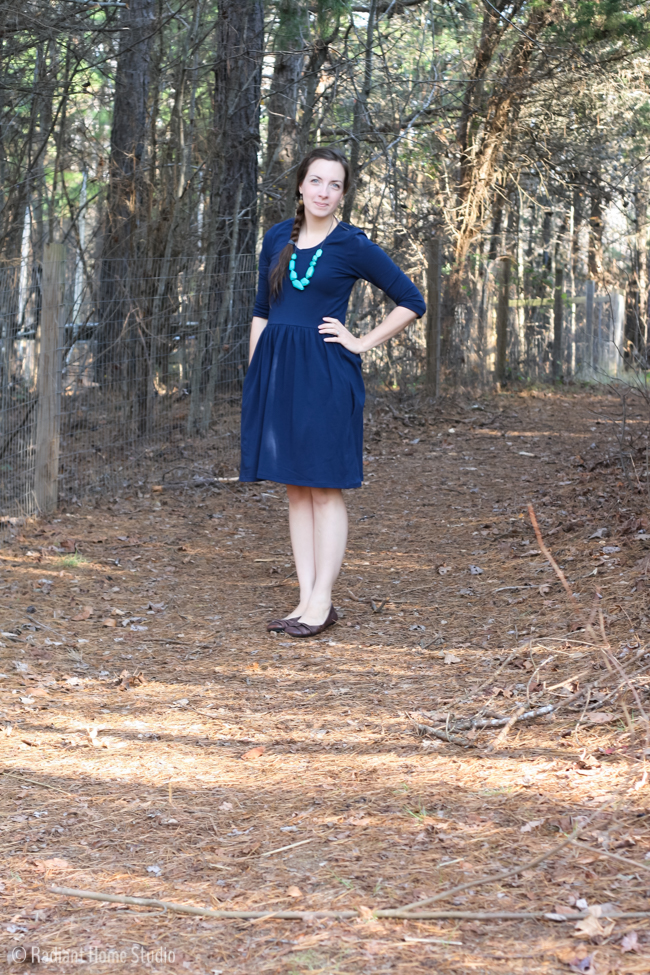 There are 2 main things I love about it. First, it is comfortable – both the fabric and the style. I love that I don't have to worry about modesty while chasing kids in it. The skirt is long enough to cover everything, and the neckline is flattering but doesn't gape open. Second, the fit is flexible and forgiving. When my weight has fluctuated a few pounds and the tailored clothes in my closet feel a bit snug, this dress still fits and looks flattering.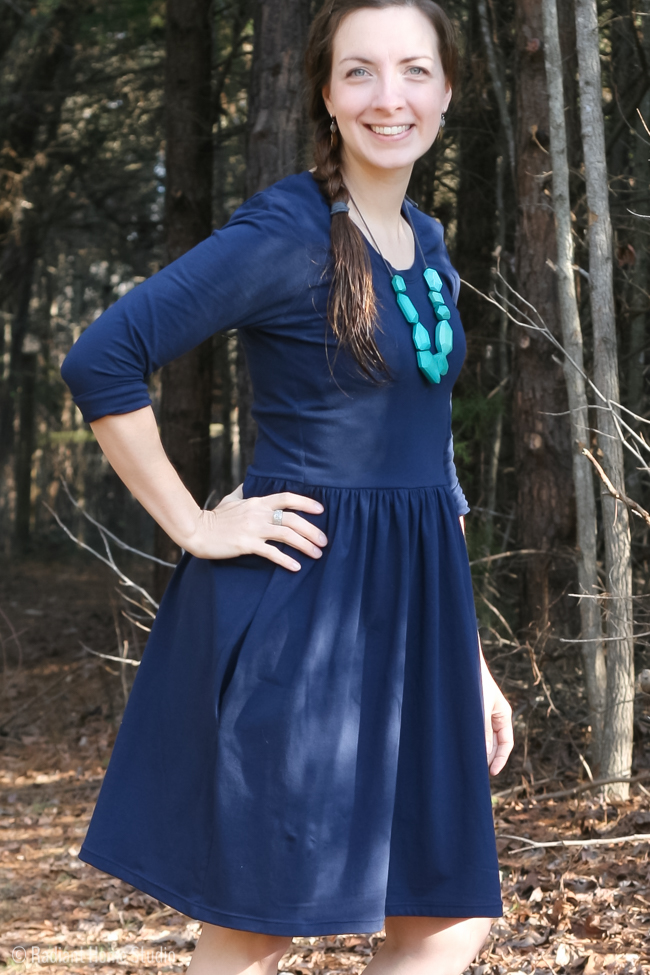 I liked (and still like) the neutral patterned dress I made first, but many times I wished I had a solid color for layering. I like to wear scarves and vests, so this version will work well—just a solid navy blue Out and About dress—ready to mix and match with everything. The fabric is Art Gallery knit, which I love. Even with constant washing and wearing, it's doesn't pill like the cheaper knits I've bought. It's worth a couple of extra dollars a yard for a quality garment that lasts.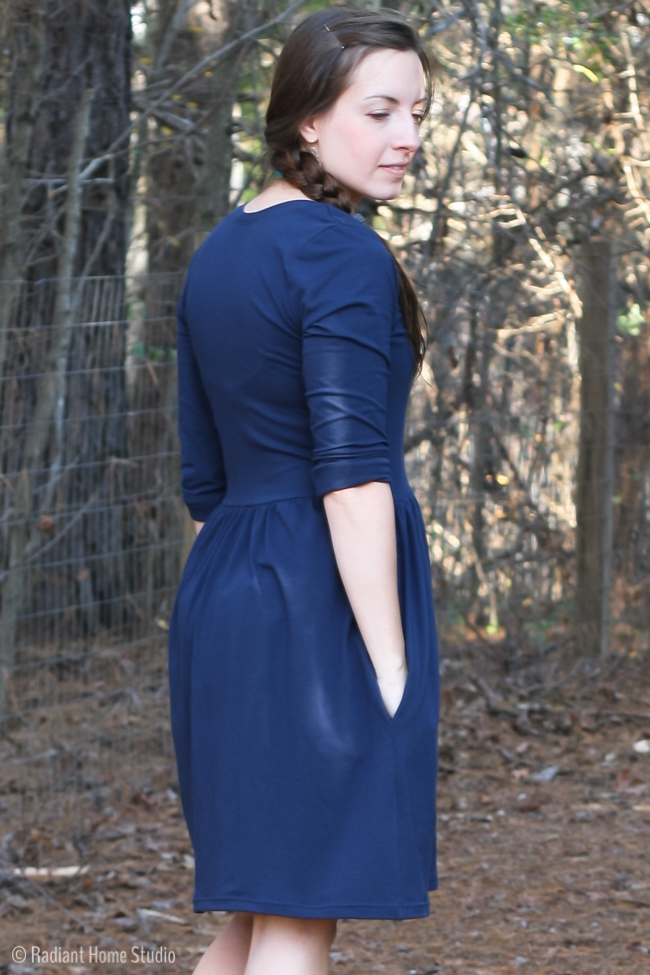 I made a size small with no changes. The knit is forgiving, which makes this a great dress to sew if you are just starting out. An average woman should not have to worry about making alterations to have a finished dress that fits well.
I have a more extensive review of the pattern on my first post if you are interested in more construction details.
I'm also sharing this at the Sew Can She link party!