A couple of weeks ago, Caroline sent me some of her new Chalk & Paint fabrics to sew with. I knew exactly what I wanted to make with them!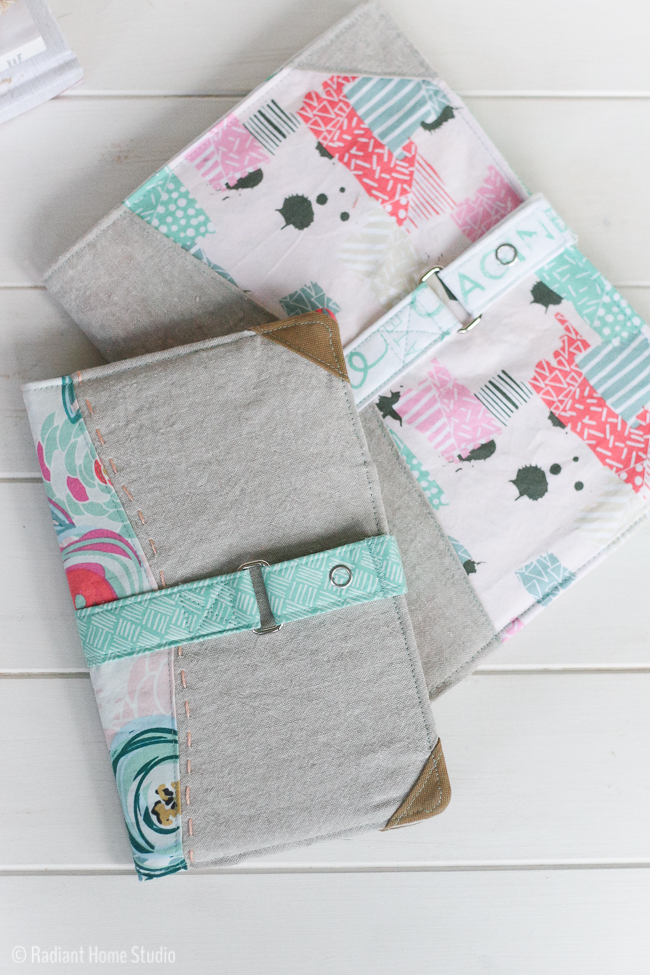 My girls are drawn to Caroline's fun fabric designs. The Happy Home fabrics I chose for the zipper pouches we made with my daughter's friends were a big hit, so I knew they would love these too. And I've been working on this new pattern, a notebook cover, for a couple of months. One of my test versions was claimed by my paper and pencil loving boy, so the girls have been patiently waiting for their own.
I think the Chalk & Paint fabrics are the perfect match for this creative project. They have really sweet, Spring-y colors and a fun handmade look. My personal favorite is the large scale floral print. The handwritten words are also fun for a project like this, plus the messages echo and encourage the creative thinking I like to use to inspire my children.
The notebook cover pattern will be available in 2 sizes. The larger size fits a composition notebook and the smaller size fits a moleskin notebook or sketchbook. I added lots of pockets on the inside for all of their little things, and added a strap with a stylish snap closure. I'll be sending it out for testing next week, so hopefully it will be finished and my shop soon!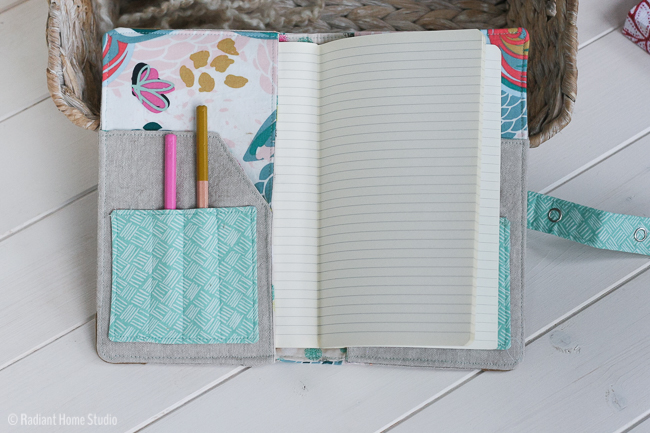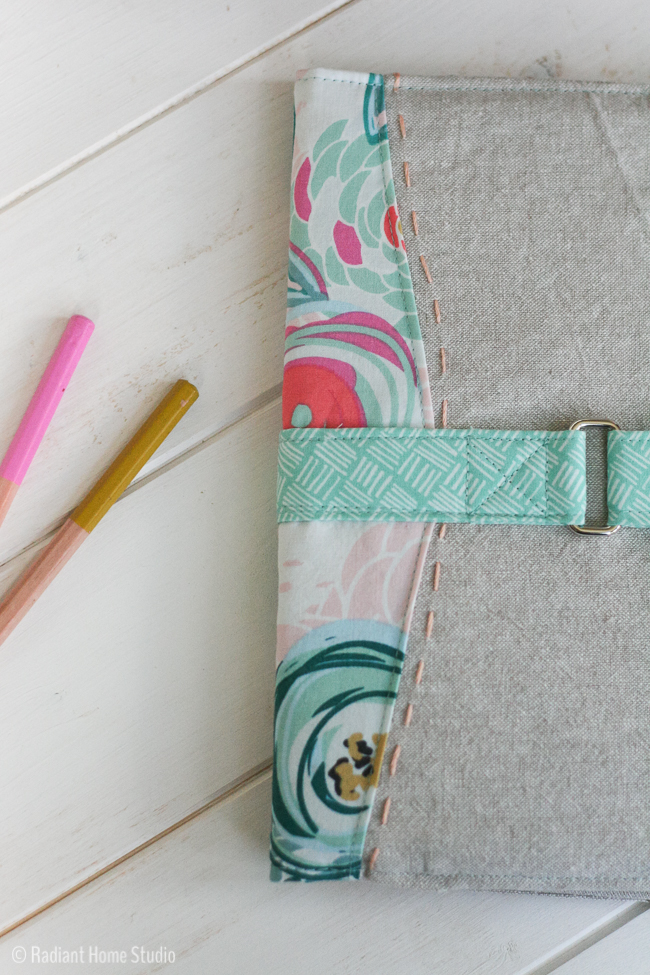 You can find more information about the fabric at Art Gallery Fabrics, you should also check out Caroline's blog tour featuring these fabric designs for more inspiration!
I'm also linked up at Sew Can She!