It's been a year since I began selling my sewing patterns. At the time, it felt like a big risk to share my ideas publicly. But it has been such a rewarding year for me as I have worked through the challenges and refined my ideas. I started off with one sewing pattern. I now have 3 sewing patterns for sale and 3 more in process. I thought it would be fun to share some of the highlights of my first year.
One of my patterns was selected to be part of a pattern bundle sale in the Spring. Pattern Parcel's mission is to support indie pattern designers while raising money to benefit children's education. Participating in this sale and seeing the generosity of the online sewing community was encouraging. I loved that my little business was a part of something bigger. Pattern Parcel also allowed me to connect with dozens of other sewing bloggers and pattern designers, so I'm very grateful to have been invited to participate.
Late in the Spring, I also pitched a pattern idea to Stitch magazine. I was thrilled to have it accepted, and worked hard to finish my project on a deadline. My bag pattern is in the current issue of Stitch (which is also 10% off today!).
In May, one of my fabric designs placed in the top 10 in the Spoonflower weekly design contest! Since then, my 3 tea towels have been my top selling designs. You can order 4 on a yard of linen-cotton canvas, which makes them around $7 each. They make great gifts, and Spoonflower is offering free shipping today!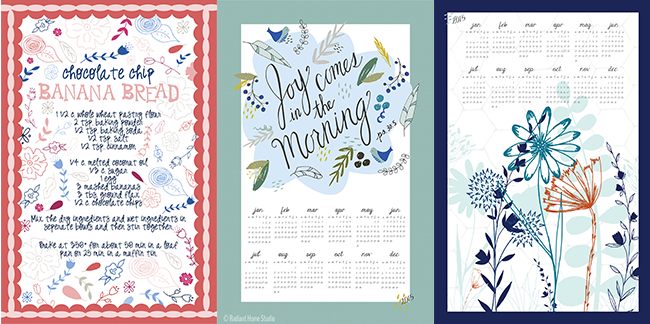 Through some of the Pattern Parcel connections, I was also asked to contribute a pattern to a book. It's still early in the process, so I can't share details. But it was another fun project that pushed me to work quickly and within certain limitations. I'll be excited to share more about this as the project comes together!
I also created 2 free patterns and guest posted at the Spoonflower blog and at SewMamaSew earlier in the fall.
You can find the Cactus Beach Tote tutorial at the Spoonflower blog.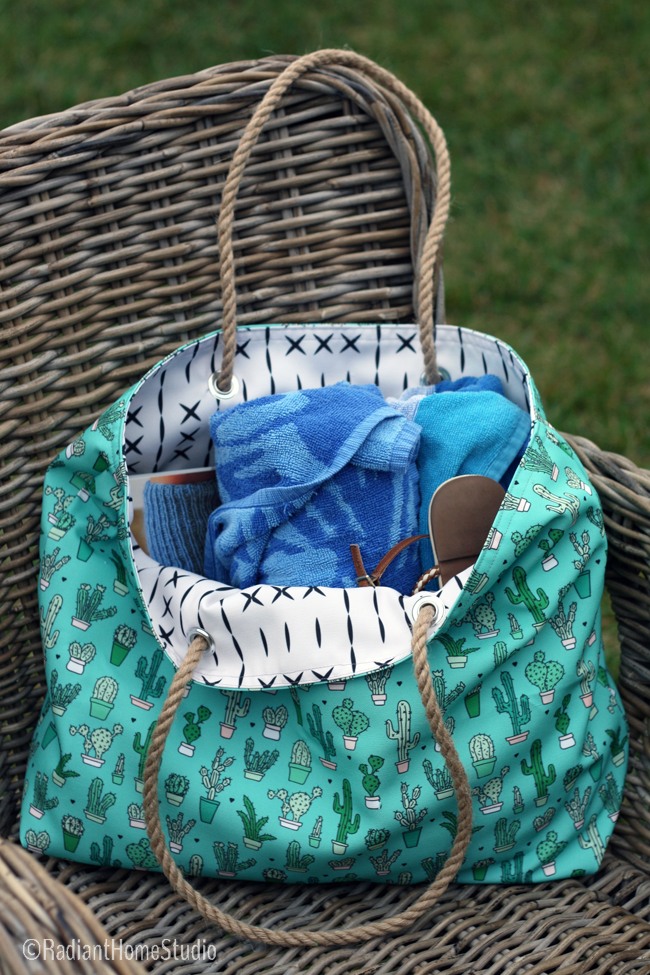 And here's the Scrappy Stripe Tablet Bag at SewMamaSew.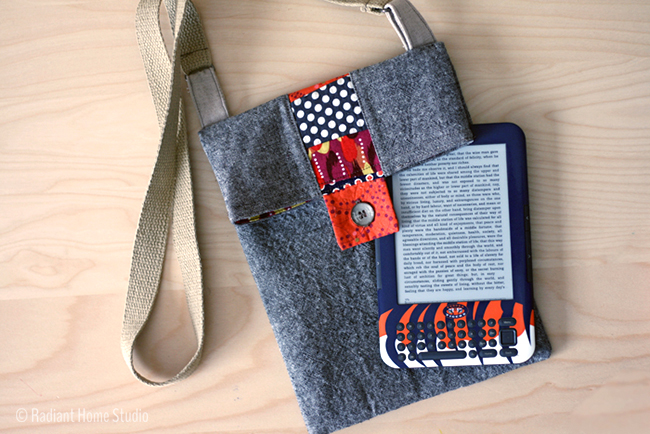 My most popular post of the year was my list of fabric scrap bowl tutorials.
And just for fun…my favorite project of the year was the waxed canvas bag I made for my husband. It wasn't the most fun to sew, but I put my heart into making something for someone that I love. Those are the most satisfying projects!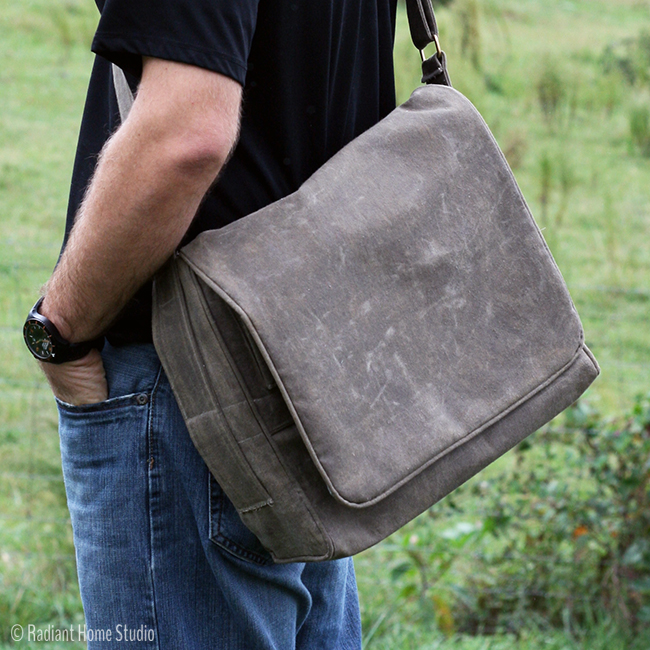 So what's next? As I mentioned before, I have at least 3 new patterns that I hope to release in the next few months. I have some ideas for embroidery patterns and would love to add a few other projects/patterns to my shop. I'm brainstorming some ideas for a monthly series of posts, beginning in the new year. I enjoyed contributing to some other publications this year, and I hope to work on a couple more collaborative projects next year.
Finally, thank you all for celebrating my first year of business with me!